Should Football be the Star of the Show?
Football is a big part of the culture at Eaglecrest. But sometimes one might wonder, are they receiving too much attention compared to other sports?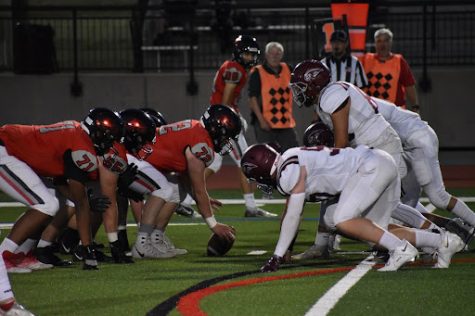 American Football has been considered "America's Sport" since the 1970s, and most high schools in America consider football to be their primary sport. Eaglecrest is no exception to this rule, but some students may question if football overshadows other sports. 
Eaglecrest Varsity Football, at the time of writing this article, is 5-0 on the year and has been garnering lots of attention for doing so well. As seen on the Eaglecrest Student Council Instagram page, there are six football game-related posts, while there are only a few posts about other sports that are currently in season.
Meanwhile, Girls Volleyball stands at 7-4, and Girls Softball stands at 9-8. While both of these records are great, the two sports have not received the recognition that football gets. There are not a lot of people that go to these types of games, so no one talks about the accomplishments that these teams have achieved.
MaxPreps is the top website for High School sports and many athletes are familiar with it and what it offers. While football has a "Live Broadcasts" and a "Fan Chat" tab, softball and volleyball do not have these tabs.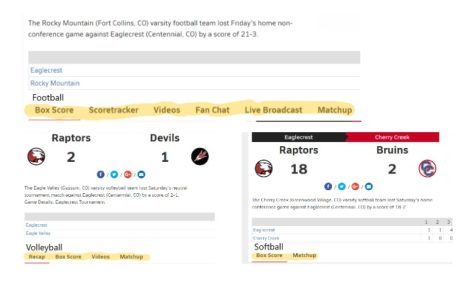 "In our school, the football games are the only ones that are publicized which really puts every other sport in the shadows, even the ones we are really good at," said Sophomore Audrey Rosen.
Additionally, last year Eaglecrest Football finished the season 1-9, while Girls Track and Field, and Boys Volleyball finished with top-tier seasons. Girls Basketball also hosted their first home playoff game ever. Despite this, neither team received the same amount of attention that football had gotten from the school. For most people, football is an entertaining sport, but that does not mean other sports do not exist.
"Football games are entertaining, but it feels like sometimes they get too much attention. As someone who never really understood football, I also do not understand the hype," said Rosen.
Shining a spotlight on a sport allows the small details to shine. It tells the story and the journey of the team. But when too much light is shined on that sport, it shrouds other sports and leads to a  misrepresentation of what other sports Eaglecrest excels in.
"I think football gets too much attention because I am part of cross country, and we just do not get as much appreciation as they do," Cross Country runner Joey Valop said. Football usually receives attention at the beginning of the year, but as the school year goes on, other sports receive the same amount of recognition. 
Some students believe that the hype football garners is a seasonal thing. Football may receive the most attention in the fall, but sports like basketball take over that hype in the winter. It depends on what the most popular sport is during that season. 
"I would say it really depends on what season it is. For example, basketball receives a lot of attention when it is wintertime because that is their season. And football gets the attention when it is football season which is in the fall," Junior Nehemiah Teffee said.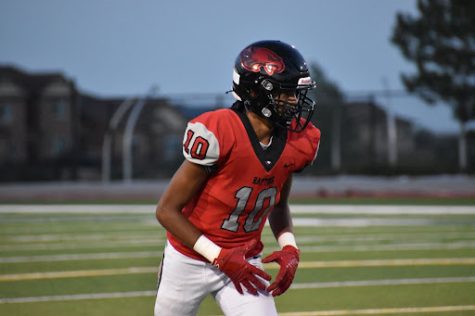 Football is an important part of any high school culture, and sometimes it may receive a little too much attention that it outshines other sports. It seems that the common theme is that it is usually the more prominent sports that will receive the community's support. The end goal is to have a balance between the more well-known sport and the lesser known. By doing this, all sports at EHS are given an opportunity to shine and showcase their skills.
Leave a Comment
About the Contributor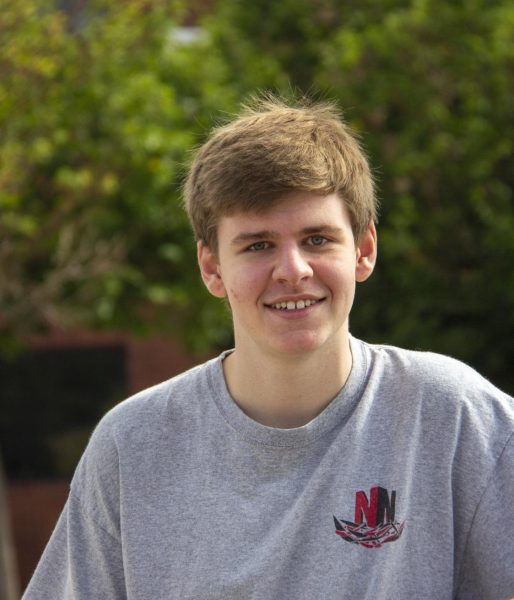 Caleb Barnett, Reporter
Caleb Barnett is a Junior entering his second year with Nest Network. He enjoys playing the guitar and bass guitar, and even builds them. Caleb really...