Euphoria Talk; SPOILER ALERT
The highly watched HBO Max show is at its peak of viewers as this show just keeps gaining steam. But what is it really about?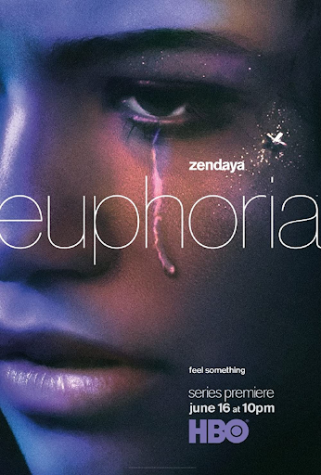 Leading actors Zendaya, Hunter Schafer, Jacob Elordi, Alexa Demie and so many more, whether this may be their first huge acting film or just another one for their books, this show has not hesitated to tackle hard teenage struggles such as drugs, sex, money, and friendships. 
With most of the film's audience viewers being over the age of 15, some still choose not to watch this film as it shows graphic images of pornography, abuse, and violence. Yet the message behind it continues to overpower those minor seconds of graphic content.  
Euphoria Season 1 first aired in August of 2019, and fans have gotten to enjoy watching Zendaya win awards for her performance as Rue. With two bonus episodes designated for Rue and her love interest Jules (Hunter Schafer). While those were nice holdovers until another Season came out, viewers are understandably ready for more episodes after waiting more than two years. Now in 2022 on January 9th, that time has finally arrived. 
With a slight Euphoria recap and the true meaning behind the characters (underlined parts) that most seem to miss, this is Euphoria. 
The main character Rue aka Zendaya at the start of Season 1 is returning to her everyday life at home and school after a recovery journey in rehab. She immediately goes to buy drugs from her dealer, Fezco aka Fez aka Angus Cloud, sending her into relapsing. Rue is soon later introduced to the new girl in town, Jules.
Rue and Jule's connection grew instantaneously, which crossed the lines between friendship and romance and was never defined. Rue quickly became insecure and unsure about her feelings for Jules, and only got worse when talking to her sponsor Ali about it and he says, that the relationship won't last, especially in high school.
Through the trials and tribulation of this relationship, we found out that Rue first began misusing drugs when she tried her father's oxycodone while he was dying of cancer. While Rue struggles with harmful substance use, she also suffers from severe depression and anxiety. At the end of Season 1, at a school dance Rue suggests to Jules that they leave town and run away together. Jules takes her seriously and goes to the train station, but Rue can't bring herself to follow through with the impulsive idea. With the leaving of Jules, Rue ends up relapses and experiences a wild hallucination of a musical performance that she is performing in, at the end of the episode, leaving us on a cliffhanger.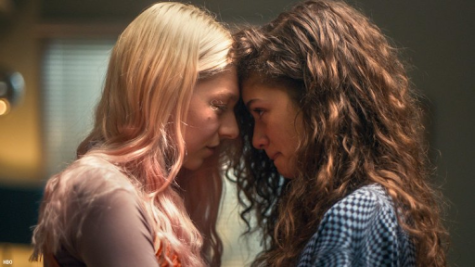 One of the bonus episodes was Rue's solo episode "Trouble Don't Last Always," where she talks to her sponsor Ali about all her life struggles and what it's like living her life, the night before she relapses. Rues goes on to blame Jules for her relapse after leaving her at the train station, but Ali is quick to bring to light that "she never had the intention of actually staying sober". Blame could not be and shouldn't have been placed on Jules as their relationship was never defined or public. Rue goes on to admit having suicidal thoughts, and Ali tries to reinforce and bring the focus back to the idea that forgiving herself is the first step in getting better.
Rue is unresolved grief and pain.
Though the story of Euphoria mainly shinning light on Rue's drug-addictive lifestyle, we also see other characters. 
Jules: Rue's love interest. Jules is a trans woman and we were first introduced to her in not the best way. Jules first got into town and had sexual intercourse with a man in his mid-forties before attending a high school party where she would meet Rue. At this party, Jules was harassed by Nate Jacobs, a stereotypical high school jock. Not only did we not get the first best impression of Jules but then she goes on to, start talking to an online boy named Tyler, making plans to meet up with him at the carnival everyone was so excited about. While at the carnival before evening meeting Tyler, Jules realizes that the middle-aged man she hooked up with is Cal, Nate Jacob's father, leading her to then come to the conclusion that Tyler is a fake profile created by Nate to blackmail Jule, with her nude photos to keep quiet about hooking up with his father. Jules is pretty secure in who she is but still struggles with having people take advantage of her, with her weakness being empathy. She feels for anyone and everyone and that dictates how she reacts. As the Season grows on she begins to let go of that care for others.
In Jules' solo episode, "F*ck Anyone Who's Not a Sea Blob," Jules meets with a therapist when she gets back into town. She shares the resentment she feels towards Rue for placing the responsibility of her sobriety on her shoulders. Jules also goes on to open up about her mother's struggles with alcohol misuse and how its affected her life. At the end of the episode, Jules brings up the fact that she would like to get off of her hormone meds since she in the past has "defined her idea of femininity by what men desire". This way, she begins taking the steps to put herself and what she wants first. 
Jules is empathetic to apathy.
Fezco aka Fez aka Angus Cloud is a high school dropout drug dealer — but it is not until Season 2 episode 1 did we find out his true story. Being abused at a young age by his father who ran a strip club, Fezco was taken in by his strong independent grandmother who was the OG drug dealer. Learning all his ways from her and even being called her business partner, Fezco grew up to then take her place when she got sick. But it was not only Fez. Fez raised and took care of his brother (not my blood) Ashtray as his mother left him on the doorstep of Fez's grandma's to take care of.
Fez is alone and responsible. 
Maddy, the beauty. Maddy never grew up rich but always craved the rich woman lifestyle. She found her boyfriend Nate sophomore year of high school, where he treated her just like a princess since he came from a family of money. With an absent father, Maddy never knew what a true love relationship looked like so when the going got rough and Nate started abusing and using her she couldn't and wouldn't leave. She was in love and didn't know any different.
Maddy is love craving. 
Nate, the beast. Nate is a stereotypical jock. Handsome but a bully, a man who did not shy away from making his presents known to everyone and anyone. The first time meeting Jules, he harassed her verbally and then went on to catfish her. Nate grew up in an abusive home with a father that never seemed to truly love him. When Nate was 11, he found videos of his father Cal, that were kept in his office. The videos were recorded tapes of Cal having sex with underage trans women and gay men. That discovery of the tapes led to a very complicated relationship with his father and the development of severe anger issues for Nate. 
Nate is angry and disgusted. 
The classy Cassie. Cassie: the girl everyone wants but can't have. When Lexi (Rue's childhood best friend) and Cassie were young, their father was in a terrible car accident, and his recovery led to him misusing drugs. After their parents separated, Cassie caught her father breaking into their house to steal things to pay for his drugs, and she covered for him. This early experience is what led to a series of unhealthy relationships with men, including her current unbalanced romance with college freshman McKay. McKay would frequently slut shames Cassie and refuses to publicize and acknowledge her as his girlfriend because of past relations Cassie has had with other men. Cassie struggles to find common ground in loving herself and allowing others to love her as she has never had healthy relationships with men romantic or not. Cassie and Maddy grew a best friend bond as they related to each other on the level of what they deserve when it comes to masculine love. Unknown.
Cassie is love reliant.  
The new Kat. With a video of Kat losing her virginity at a party being leaked and going viral, Kat decided to take back control over her sexuality. Becoming a cam girl, Kat starts streaming videos of herself to men for money and expensive gifts. Kat's identity was set in stone when that private video of her went viral, and she was determined to change that. While doing this, Kat starts having romantic feelings for a shy and quiet loner boy named Ethan. While with Ethan, she goes on to have sex with other boys, after she lashes out in jealousy when she sees him having a conversation with another girl at the carnival. Kat is shown to be struggling with a self-identification crisis as she knows who she is and who she want to be but can't fully decide how she wants to express that.
Kat is lost in her "identity".  
These are the MAIN characters of Season 1 whose struggles came to life through film. But in Season 2, we meet the not-so-main characters and their stories.
Cal: Nate Jacobs's father. Just in recent episodes, we learned about him. He was a closeted gay man in high school who fell in love with his best friend after many years of growing up together. Cal wasn't allowed to be with him because of not only the time period they were in, but the day after they told each other their feelings, Cal found out his girlfriend was pregnant. Cal seems to be living a life of regret as he continues to sneak out and have sexual intercourse with gay men and trans women, trying to fill his void of not being able to be in a romantic relationship with his one true love, his best friend. 
Cal is ashamed.
Ashtray: Fez's brother from another…. Family. Ash lives a life full of abandonment with Fez being the only one who stays. Ash was left by his mother on the doorstep of Fez's house with no note. Ash grew up as Fez's wingman, doing everything for and with him to make sure they had a sustainable life to live. Ash rides for Fez through it all, even killing threatening people, because he knows that Fez has been and will always be the only one there for him. 
Ashtray is abandonment and attachment. 
Lexi is the pure-hearted queen, or as some like to call her, the "boring girl" who maintains a healthy balance in life where she gets good grades and maybe stars in the school play. Lexi now in Season 2 has developed in ways no one else thought she would. As she is currently writing a script for a school play she will be producing along with maintaining self-awareness and independence. Lexi has become a more prevalent character this season as she sparked an interesting connection with Fez at a New Year's Eve party and now has gone on to speak up about what she wants in life. Last season she was a back character as she spent most of her time quiet in the corner trying to not step on anyone's toes. 
Lexi is character development.
This series follows a special group of high school students through their experiences of identity, trauma, drugs, friendships, love, and sex. But the truth is all of these characters are the struggles of growing up. Grief, abandonment, shame, sorrow, love, anger. This is what makes you, you. But is this how your story would be told?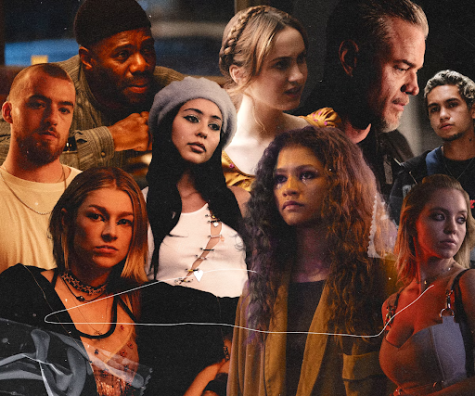 Leave a Comment
About the Writer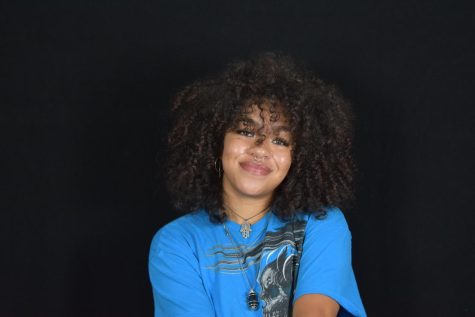 Rhyan Herrera, Editor
Described as passionate and independent, editor Rhyan Herrera has been in Nest Network for three years. After this year, she plans on going to a college...