These Aren't Victims, These Are Survivors:
April 20, 2022, at 10 am students in schools all around the CCSD walked out in protest of the administration's lack of action against people who have sexually assaulted peers in school environments. What are the next steps?
Sophomore, Cameron Sandoval-Bolan was the organizer for the Eaglecrest walk-out on April 20th. He started the walkout with a powerful speech, addressing the purpose, proposal,`12 and wanted outcome of this protest; Bolan took a moment of recognition to all survivors in the crowd to encourage them to demand justice and hold their school administration accountable.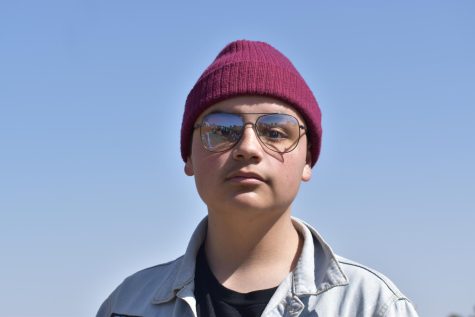 "This walkout today is to spark a fire under administrators' [obsenity] to take sexual assault cases seriously. We need stricter rules for the perpetrators in our schools," Bolan stated. More than 100 students attended the EHS walkout, and more than twenty shared their gut-wrenching stories that left many in tears. 
"I feel like women AND men should be able to freely express themselves in a manner that is consistent with knowing that they are valid and loved in what they wear, say, and in behavioral actions. The school needs to change its systems and make this a safe place for all people," Bolan said.
Alongside Eaglecrest, Grandview High school also put on a walk-out, organized by Lauren Beth Campbell, a Sophomore at Grandview. With a large turnout as well, Campbell shared the story behind this walkout. Driven by a recent case from November of 2021, when a 16-year-old female student at Grandview was sexually assaulted by a 17-year-old boy in the back of a classroom, as he whispered into the girl's ear "your consent means nothing to me". 
This incident was brought to the administration's attention immediately where the perpetrator was charged with a misdemeanor count of unlawful sexual contact by the Arapahoe County District Attorney in January, with a no-contact form made between both students. The Cherry Creek School District has been working on this Title IX investigation report for the last five months, with no further action taken against the student.
In an Instagram post by Campbell, she states that "Title IX legally requires schools to report instances of sexual assault." — an in-depth investigation, where the district looks into the allegations and determines what further action to take. So the question becomes: Why has it taken so long for any further action to be taken? It has been five months since this student came forward with her story, and yet this student has not received any further consequences. 
Campbell continues in the Instagram post: "During a Title IX investigation report, the assaulter faces expulsion proceedings or is at least transferred/sent online. An investigation normally concludes, at most, three months after initially filling the report." Campbell is a working activist in the community, knowing how to put on a well-planned, well-thought-out protest for change. 
"We are currently working with an attorney right now to figure out exactly what needs to be done, so it is just about the amount of support given from the school and also hoping to keep a sort of movement going, to change how sexual assault is treated and dealt with in schools," Campbell said. With support from her principal, she is working to help solve these types of cases. 
A supportive community with students from all over the district rallies behind Campbell with support as they begin to demand justice for themselves, their friends, and their family members. Change is coming — hopefully soon.
Leave a Comment
About the Writer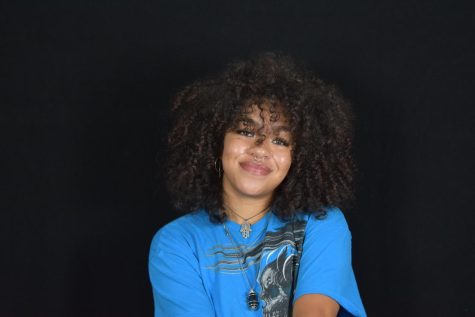 Rhyan Herrera, Editor
Described as passionate and independent, editor Rhyan Herrera has been in Nest Network for three years. After this year, she plans on going to a college...