Raptor's 2023 Oscar Opinions
EHS students' predictions and opinions on some of the most popular 2023 Oscar nominations.
The 95th Oscar Academy Awards took place on Sunday, March 12th, and this year's nominee list was filled with blockbuster after blockbuster. From Disney's Black Panther: Wakanda Forever, to Warner Bros' Elvis, it was difficult to guess what movies will win in 2023. But there are strong opinions circulating in the community on which films should be announced the winner, especially the Best Picture Award.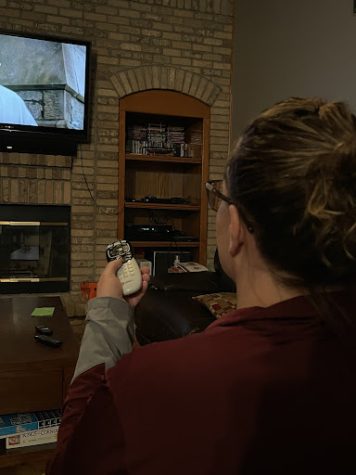 Avatar: The Way of Water, Everything Everywhere All At Once, and Elvis, three of the most popular movies of 2022, are all competing for Best Picture. Junior Delaney Bell is certain that Avatar deserves the Oscar award. "Avatar definitely tops the movies it is up against for Best Picture," said Bell. "Even though it was all CGI, or most of it was, the quality and realism was so appealing and interesting."
Even though she had to use the restroom four times throughout the course of the film, junior Paige Estep is in agreement with Bell that Avatar: The Way of Water deserves to win Best Picture. "It was so long, but [Avatar] should win because of the animation. The animation was actually very good, and it was better than the first one's animation," said Estep. 
The well-liked animation in Avatar is what got the film nominated for Visual Effects. This film is competing against Black Panther: Wakanda Forever for the award. Bell is positive that Avatar is most deserving of this award as well. "It is amazing how the directors and actors put this together," Bell said. "I mean, if you have ever seen the behind the scenes of Avatar, it is wild to think that someone can turn that into the beautiful world we see on the screen."
Even Marvel enthusiast Jalen Daugherty believes that Avatar has the edge over Black Panther: Wakanda Forever in terms of visuals. "Avatar should win, as much as I love Black Panther," Daugherty said. "Just the scenes of them being with the animals in the water and the forest with the fire, all of the elements that really make the colors pop and really make it that immersive experience for the watcher."
While students believe Avatar is better than Black Panther in terms of visuals, students raved about the storytelling and costumes in Black Panther: Wakanda Forever. "It honors Chadwick Boseman's legacy in an amazing way," said Daugherty. "The character of T'Challa does not just die on the side. It addresses everything and wraps up what it needs to wrap up. It is just a phenomenal movie."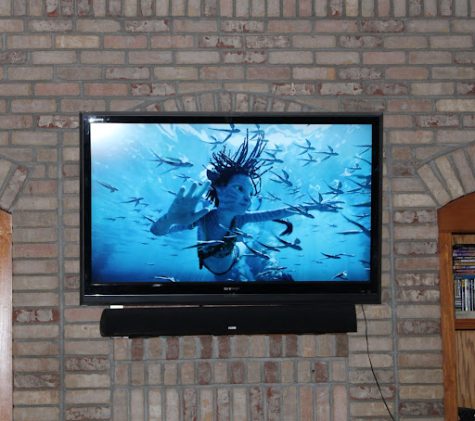 Part of what made the movie phenomenal was the cultural representation it had, seen through the costumes. "Although all of the costume designs for [Everything Everywhere All At Once] were extremely creative and unique, I do feel like Black Panther involved a lot more culture and authenticity in their outfits," said junior Ana Valcarcel. 
A more controversial part of Black Panther: Wakanda Forever was the music, specifically Lift Me Up by Rhianna, which is nominated for an Oscar for Music, Original Song. Daugherty not only loves the song itself, but its message as well. 
"It is not just the song that Lift Me Up is, it is what came from it," Daugherty said. "The scenes where it would play right after the silence and all the flashbacks to photos of [Boseman], just the setting it was in, just the leading up to it and then the credits rolling, it kind of just gut punched and hit you deep in your core in a sense that you wanted to cry. You did cry. And if you did not cry you are not human," he joked. 
On the other hand, Bell did not find Lift Me Up to be memorable. "The songs were good in Black Panther, but compared to Top Gun, I don't think Black Panther was as good," Bell said.  "The songs were faded, and that is not bad, but I do not remember them. If you do not remember hearing it, then it should not win an oscar."
Another point of controversy for the 2023 Oscars is the category of Actress in a Supporting Role. Angela Bassett in Black Panther: Wakanda Forever, Jamie Lee Curtis and Stephanie Hsu in Everything Everywhere All At Once are all nominees, and Raptors were not in agreement with who should get the award. 
Once again, Daugherty thinks Black Panther's Angela Bassett is deserving of the Oscar. "Angela Bassett, despite her accent being not good, she provided that speech. That speech of her loss of her son and her daughter, not knowing what they are," said Daugherty. "From reuniting with her daughter to the speech she gives, it was just like, 'That's Angela Bassett!'"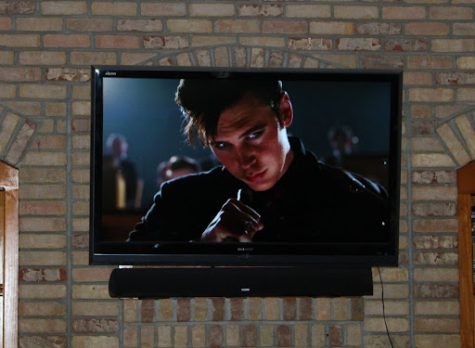 While Valcarcel believes Black Panther should win an Oscar for Costumes, Valcarcel is hoping that Everything Everywhere All At Once actress Stephanie Hsu wins the Actress in a Supporting Role. "She seemed to have put a lot of herself in the role of Joy," Valcarcel said. "Being the queer daughter of immigrant parents, I really saw myself in Joy and how she felt with her parents. Hsu played this role so well that I felt like it was me in the movie."
Austin Butler, in a less controversial category among Raptors, is another actor who was heavily praised in 2022. Butler is nominated for an Oscar for Actor in a Leading Role, and Estep believes Butler is worthy of the award due to his role in Elvis. "He was good at actually trying to become [Elvis]. I feel like he was a dedicated man. He has not left the role, and he lived it," said Estep.
The 2023 Oscars will definitely be one to watch with all of the favorite films that 2022 produced. As of now, there are no clear winners, but it's obvious that Everything Everywhere All At Once, Elvis, Avatar: The Way of Water, and Black Panther: Wakanda Forever made lasting impressions on their audience, regardless of if they win or not. 
Leave a Comment
About the Writer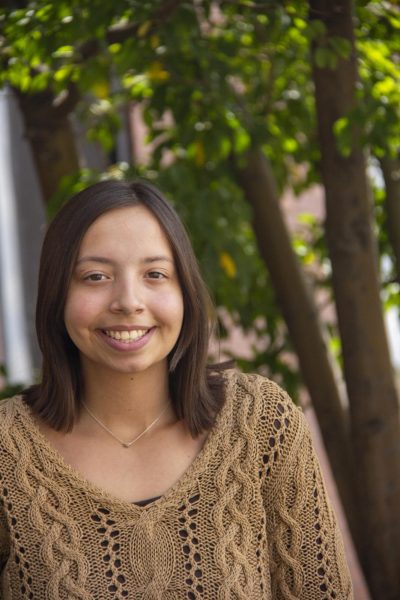 Georgia Lujan, Editor-in- Chief
Georgia Lujan is a Senior and the editor-in-chief in her second year on staff. She enjoys writing feature and entertainment stories, especially when Taylor...