How Housing Development Can Impact CCSD Boundaries
With constant neighborhood development within the district, CCSD's current school boundaries don't seem to make sense.
The Cherry Creek School District has set boundaries across the district to determine which students go to which schools. In recent years, housing development has skyrocketed across Colorado and the Cherry Creek School District. With this development comes a very important question: Where will we put all of these new students?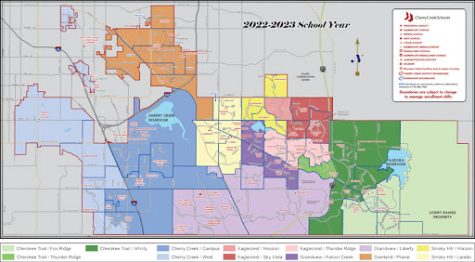 Housing development in Colorado has increased 271% since 2012. 9,251 new homes were built in 2012 and 25,143 new homes were built in 2019, according to the Denver Post. With that many homes being built, the population of schools in Cherry Creek has increased drastically, particularly in Eaglecrest feeder schools. 
With the population of schools increasing, CCSD has begun the process of redrawing the boundaries of Eaglecrest feeder schools. In the area around Mountain Vista Elementary School, students that previously fed into Mountain Vista are now having to travel farther to schools like Dakota Valley and Aspen Crossing. This potentially makes it more difficult for students to travel to and from school; however, students in all rezoned areas will be provided with bus transportation to and from their new schools.
The CCSD board of education approved these changes in December 2022, and new boundaries will take effect for the 2023-2024 school year. The area striped in red and white on the map above will now feed into Aspen Crossing, and students in the area highlighted in yellow will now feed into Dakota Valley. These changes will affect 345 students that currently live in the area, and possibly more as the site continues to grow.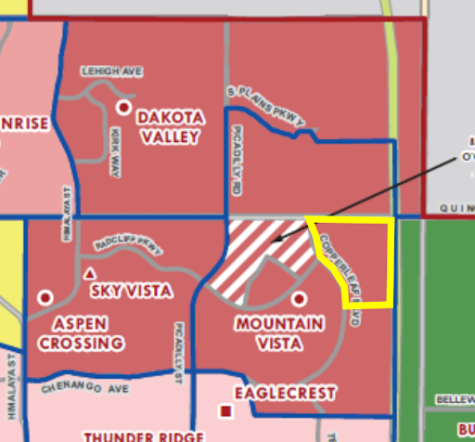 Students currently enrolled at Mountain Vista will have the opportunity to remain at MVE through School of Choice transfers, but all new students will be fed into Aspen Crossing or Dakota Valley. School of Choice transfers are scarce, as the students are chosen through a lottery system. School of Choice applications are submitted through the CCSD website. Students select the school they wish to attend, and then the applications are entered into the lottery system, and students are selected in two separate rounds of selection. The first round is for students who reside within the boundaries of the district, and the second round is for students who live outside of the district boundaries. The number of students selected in each round is determined by the space available for schools in the district, which is very limited.
Students to the North of Quincy Avenue will also be reassigned to Dakota Valley beginning in the 2024-2025 school year but will be given the option of transferring earlier than reassigned. Students in all rezoned areas will be provided with bus transportation to and from their new schools.
The development within district boundaries had a significant influence on the changes. "The housing development within the CCSD boundary drove all three of the boundary changes due to current and anticipated student population increases," said Jeremy Wimer, the Manager of Admissions and Student Records for CCSD.
The rezoning process is long, with it taking over a year in some cases. "The Planning and Enrollment department reviews boundaries yearly to determine if a change is needed," Wimer said. "The Planning and Enrollment Director creates the boundary changes to propose to District Leadership first and then communicates the changes to the communities that will be impacted. Once the appropriate communication efforts have been completed, the final boundary change(s) are submitted to the CCSD Board of Education for a vote."
The P&E department will continue to review population metrics within the district boundaries and will continue to make changes when necessary, but as of now, there are no other changes "needed for the foreseeable future," according to Wimer.
Certain schools have recently begun to change what high school they feed into, with Sunrise elementary now feeding into Smoky Hill instead of Eaglecrest, and more changes like this are likely to happen in the future, with Eaglecrest's population continuing to grow, and the gyms and hallways getting more packed for every year that passes. For now, the main changes only affect elementary schoolers, but that may change as housing development within the district continues.
Moving schools may also have an impact on students' future social lives in high school and beyond. According to a study published by the American Psychological Association, "research found that kids who move frequently have fewer quality relationships as adults"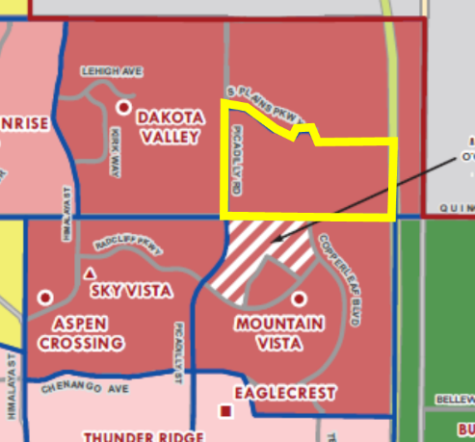 In a school setting, students "gain the ability to engage with a group of individuals, adjust to different settings, etc. As a result, a school has a significant impact on a child's personality development," according to Marigold International School. 
Shifting students from one feeder school to another could lead to problems making relationships as they progress through the school system, with effects ranging from lower self-esteem to sensitization of the mesolimbic dopamine system (which increases the risk of psychotic-like symptoms), according to Warwick Medical School. 
Mrs. Edwards, one of two school psychologists at Eaglecrest, believes that moving schools once, let alone multiple times, can have a significant impact on student's mental health. 
"I think it can have a profound effect," said Mrs. Edwards, "a lot of kids talk about the loss of friendship, and not being able to attend school with their friends. I think that can be pretty difficult."
Mrs. Edwards also believes that moving can have an impact later in life as well.
"I've seen when kids won't even attempt to form relationships because they're already anticipating– 'I'm going to lose this,'" said Edwards. "[They're] just not attempting to bond with someone because they could lose it."
With the redrawing of these boundaries forcing a sizable number of students to move from one feeder school to another, leaving some of their friends behind, there could be possible social and psychological impacts later in life and could lead to significant social problems as students move into high school and adult life.
Leave a Comment
About the Writer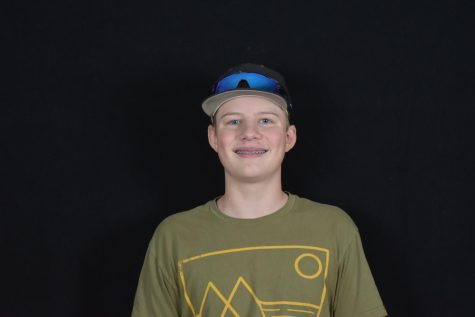 Jack Randels, Reporter
Jack Randels is a sophomore and this is his first year on staff at Nest Network. He likes to write sports and news stories, but he hopes to try to write...