Great Opportunities for EHS Alumni
Jordyn Poulter, an Eaglecrest High School alumni, has a once in a lifetime opportunity to represent America in the Olympics. She is thrilled to be one of only four setters on the team as this is an amazing accomplishment. To be playing in the Olympics is a dream for many, and this is now a reality for Jordyn.
This success is nothing new to Jordyn. Graduated in 2015, she played varsity volleyball for four years. She was selected in 2014 as the Colorado High School Athletic Association Class 5A All-State Player of the Year and was distinguished as an all-American player by three different publications. 
After high school, Jordyn attended the University of Illinois and continued her volleyball career. She grew as a player and was eventually selected University of Illinois Athletics Dike Eddleman Female Athlete of the Year. 
Jordyn has been playing volleyball since she was a young child. Bob Poulter, her father and Eaglecrest teacher, has been a volleyball coach for years, "I used to have to drag her with me to practices when she was real young in her stroller," Bob Poulter said. Her sister, Lorrin Poulter, graduated from EHS in 2019. The sisters are some of the best volleyball players to ever pass through Eaglecrest. L. Poulter is currently playing volleyball at the University of Denver on a full-ride scholarship, but is not planning on playing professionally. 
Jordyn Poulter has tried out for the 2020 Olympics team and she is not new to playing internationally. She played on the U.S. Girls' Youth National Team that won silver at the 2013 FIVB Women's U18 World Championship, and she played on the U.S. Women's U23 National Team at the 2013 FIVB Women's U23 World Championship. She also briefly played on an Italian club team, Chieri 76, shortly after graduating from college. 
"I had known for a long time that playing professionally overseas was the route a lot of players take if they want to have a shot at the National Team," Jordyn said. "I would say that sometime early on in college I knew I could go play professionally if I stayed healthy and still enjoyed the game."
That is exactly what she did. She stayed at the top of her game and stayed incredibly fit. 
This recognition and athleticism didn't just come out of nowhere. From a young age she has been a very driven person. When talking with Mr. Poulter he said that Jordyn practiced a lot. That was an understatement. 
He went into a detailed regiment of a practice routine that would cause any average American's jaw to drop, "Five days a week. Mondays were specific for setter's training and that was three hours. And she had club practices Tuesdays, Thursdays, Fridays, and Saturdays and those all varied but they were either five or three hours each."
Even with all this success, J. Poulter is still a down to Earth person. When talking with Mr. Poulter he wasn't most proud of her accomplishments or her awards, it was who she is as a person.  "She is very humble in all her accolades," he said, "and is just a really great person."
About the Writer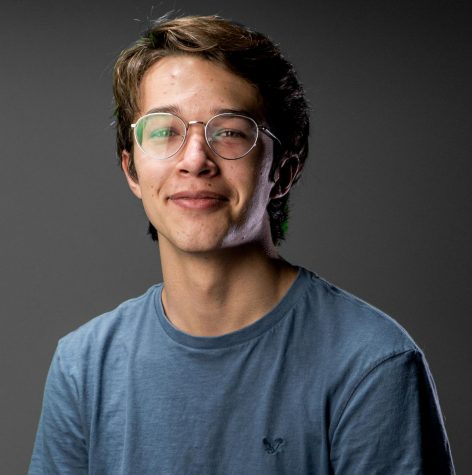 Jeremy Garza, Editor in Chief
Jeremy Garza is returning to Nest Network for his second year. He was Written Content Editor last year and is excited to be back as Editor in Chief his...