Costumes on Halloween
Can we wear costumes on Halloween? Well the answer is honestly quite unclear, don't we all remember the days when we didn't even have to think about this because we always knew that we'd have time to spend all day dressing up and then spend all night trick-or-treating. As we grow up everyone tells us that the cut off for having fun on Halloween is when you're 13. But that doesn't mean that we can't still dress up in spooky or cute costumes and show them off. 
As Isabela Bernel stated, "We're highschoolers, some of us can't trick-or-treat anymore because it's weird". 
However, the question remains, why can't we dress up? 
Well, according to the principal, Ms. Gwen Hanson-Vigil,  the answer is clear, "We have our regular dress code, and Halloween is a regular school day and at the high school level we really just don't have any planned activities that will warrant a costume". 
"Obviously if we could wear costumes they'd still have to follow the dress code," stated Serena Jefferson. 
Some students just want to dress up to be able to make a lasting memory and look back in 30 years and be able to relive the good times, since highschool is really the last time some of us will have to be a "kid". Additionally, some students have noticed that other schools in the district are able to dress up, like: Smoky Hill, Cherokee Trail, Overland, etc. 
The difference; however, is that schools like Smoky Hill typically have an annual fundraiser with the Make-A-Wish foundation. Typically the students and teachers would pay two dollars or more in order to wear a costume, this way they can raise awareness and still make it fun. 
 In some cases students who attend Eaglecrest view this as unfair, especially after having our homecoming royalty taken away, many feel as if the "fun" of highschool is being taken away. 
Aariyah Johnson expressed, "It's unfair how all of these other schools are able to dress up, meanwhile it seems like there is nothing fun to look forward to in highschool anymore." 
There are also a part of the student body who believe that even if we aren't allowed to wear costumes that we should at least turn it into a spirit day. 
Chole Moore stated, "Halloween is an american tradition and we should be allowed to celebrate it properly." Then when asked what she thought would be an appropriate costume for school, she replied that she'd be a hydro flask. In the end though the decision is not up to us, in fact it's not even up to the principal. 
All in all, I think that this rule would never change, especially with the amount of increased violence in schools these past few years, and this isn't to say that students don't understand the rule on this topic, but a lot of people deem this as unfair especially since we are one of the major schools in the Cherry Creek School District and we are like the only school that doesn't get to participate in the fun of dressing up for Halloween.
About the Writer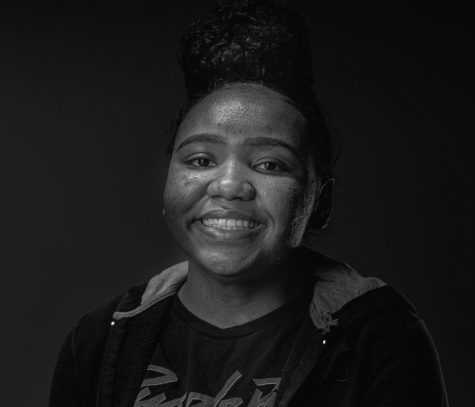 Aiyanna Jackson, Photo Manager
Aiyanna Jackson is a photographer and a (proud?) Eaglecrest senior this year. She has been part of the Nest Network staff for 3 years. And while sports...