Pop Girl Reviews
November 30, 2021
They own the internet — and Twitter. They release albums when they feel. And they are allowed to sing about their feelings. Pop Girls span can sing about whatever they want and how ever they want; they truly spread farther than just on genre.
This is what good music feels like.
Despite being fairly new to the music industry, Gracie Abrams is already making a name for herself. She opens for grammy-nominated Olivia Rodrigo on tour and has worked with musicians such as Aaron Dessner who has also made music for Taylor Swift. She started releasing music in the summer of 2020, with her EP Minor. Then in late 2021, she released her first album, This Is What It Feels Like.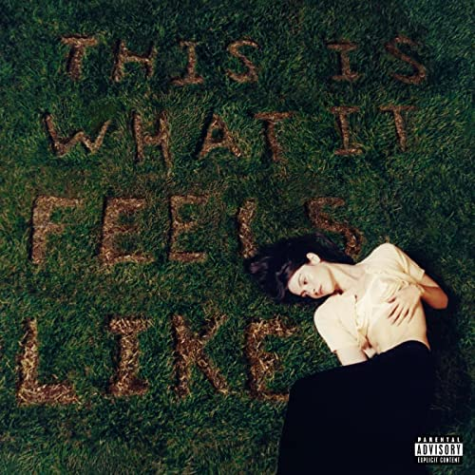 While listening to This Is What It Feels Like, you are not hearing a chronological story. However, the themes throughout the album remain the same. Heartbreak, growing up, and insecurities. 
Abrams begins the album with a song, whose title is a shorter version of the album name itself, "Feels Like" Abrams introduces the project by referencing songs by other artists (Bon Iver). She sings about growing up, moving to new cities and having to leave old friends behind. 
She moves on to the song "Rockland." "Rockland," was released as a single for the album in late October and peaked at number 20 on the Apple Music charts. Her delicate, angelic voice holds this album together. But it shines through the most in "Rockland."
This album is only twelve tracks long, yet every one was written with obvious care and effort. Lyrics are creative, heartbreaking and intriguing. They are all tied together. 
"For Real This Time" mixes together the themes of growing up and heartbreak. It seems Abrams has been trying to leave a relationship for a while. She even dreams and plans her escape countless times. Eventually, there is the final straw. She gains the courage to pack up her things and leave for real this time. 
"Camden" is a standout track. Steering away from "smaller" topics and moving on to harsher ones. Abrams discusses depression, eating disorders and drugs. There is no 'Camden' mentioned in the song; it seems she is referring to herself. In this song, she is embracing all sides of herself. Encouraged or discouraged. Strong versus weak. She will get through her issues and overcome her emotions — because she has to?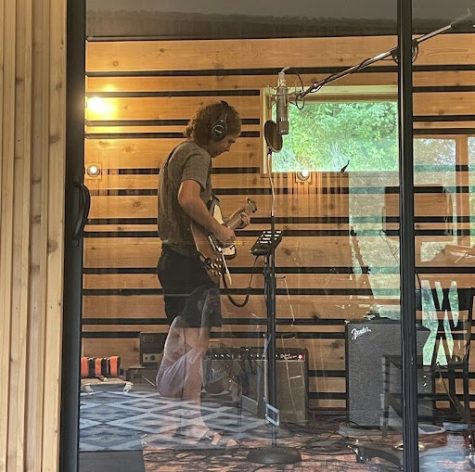 Almost halfway through the album, Abrams changes the tone. While the beginning of the album contains sader sounding songs. "The Bottom" does a full 180. Her upbeat tone makes this seem more than a 'sad-girl' album. Only on the surface. When you listen deeper, you see the lyrics are just as sad as the previous ones. Abrams does not believe she can be loved by someone else without dragging them down. Or to the bottom, as she calls it. 
Abrams keeps this tone up for a little longer in the next number. In fact in "Wishful Thinking," she cleverly references "The Bottom" in the opening lyric; 'Meet you down at the bottom, finish your bottle.'  She almost seems to be the therapist to the friend that this song takes place around. She explains she 'really thought that I could fix this.' However,  'nothing's different.'
Tying back to the relationship theme from earlier songs, Abrams' "Older" is just over three minutes long, yet it crafts the idea of heartbreak wonderfully. She describes the importance of communication, the impact of growing up and growing apart has on what seems to be perfect relationships. She knows that it's both parties' faults, but the break still feels the same. 
"Better" shows the effect two people have on each other during a relationship. Something seems to happen to her partner, and it affects them negatively. At the same time Abrams feels the effect because of their strong connection to one another. Both are hurt, and so the relationship falls as well. They only truly get better because they end up away from each other. 
"Hard to Sleep" discusses Abrams' intrusive thoughts and the scary reality of overthinking. Like many others, it consumes her. Making it hard to let things go and hard to sleep. She even believes this feeling only happens to her. Making it so much worse. 'It's only me, me, me'
Abrams was born and raised in Los Angeles. Everyone wants a change once in a while. "Augusta" discusses how sometimes you can feel lost in life. Pushing you want to 'change your number', 'cut your hair' and even move cross country. As Abrams puts it: 'California makes me exhausted.' This symbolizes how sometimes repetition is tough on your mental state. 
During "Painkillers," Abrams is not being literal. Instead, she is using a metaphor and comparing her partner and painkillers. She was dependent on her partner, but they were also the cold resentment in her life. "Painkillers" is a genius analogy, because they seem like the help on the outside, but the damage they cause is irreversible. 
Wrapping up the album, Abrams sings "Alright." The whole album relates back to the title showing what moments in her life feel like. "Alright" is no exception, and this track shows how not being alright can impact you. How all the intrusive thoughts can show up overnight and how they can consume you just as quickly.
It is almost shocking that this is Abrams' first album. She has the effect it takes some artists years to capture and handfuls of albums to achieve.  Her heavenly voice, mixed with her thoughtful and devastating lyrics, pull the album's strings beautifully together. It will be hard for her to outdo herself, but I am excited to see what comes next.
Star-Crossed Love
Back for her fourth album, Musgraves takes listeners on a rollercoaster of emotions, while she tells her story of past relationships.
Five years after winning her first Grammy, Kacey Musgraves walks the stage again to accept the award for Album of the Year for her 2018 album Golden Hour. 
On August 23rd, 2021 Kacey announced the release of her next album, Star-Crossed. The question is, will the two compare?
Totaling up to be her longest album with 15 songs, Star-Crossed tells a somber, personal story of her September 2020 divorce with the singer-songwriter, Ruston Kelly. 
Opening with the single and title track, "Star-crossed." Musgraves tells her audience directly that her story is about to begin through this track. Foreshadowing that this story will be filled with tracks that depict the subjects of sadness, regret and finally being satisfied and moving on.
She continues with the opener by stating, "They woke up from the perfect dream," Musgraves remarks as she reminisces on her relationship with Kelly on the title track: "star-crossed."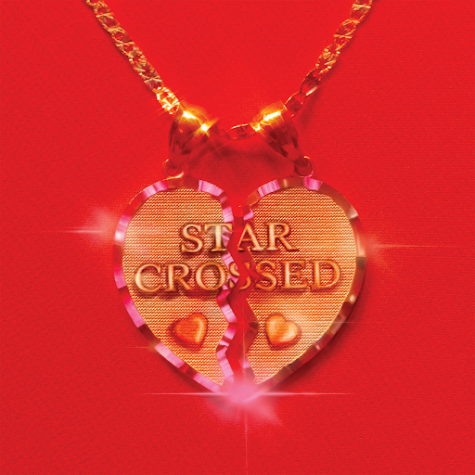 In "good wife" Musgraves "takes it back to the beginning." With a more upbeat melody, she explains how she tried to "be a good wife" and save her marriage. She goes throughout the song discussing how she thought she needed her partner, even though she realizes she can "probably make it on [her] own."
Musgraves continues the story throughout the album, touching on how quickly things can change in "cherry blossom", and in "simple times" she discovers how complicated growing up and relationships can truly be. She also begins her process of moving on. Towards the end of the song she sings, "I won't be waiting by the phone," signifying herself as unfazed after her divorce explained in the previous songs. 
In "if this was a movie" she greatly emphasizes how love, relationships and life in general is depicted as easier in movies, and maybe her story would be simpler if it was more like the plot of a 90's cult classic. 
"justified," the second single of the album, is also a standout. Musgraves examines the process and feelings you encounter while moving on and how all these feelings are all "justified." She points out how love, "doesn't happen in a straight line," and the heap of emotions you feel during times of distress. From sadness to hatred and then to love, she covers it all in this three minute song. Her upbeat tempo and mesmerizing vocals make this a song listeners will be sure to remember.
Within her song "angel", she describes how different her life would be and how much better relationships would be if she was an "angel." "I'd never have to change," she sings, which emphasizes the pressures she feels to be a different person in relationships and in the public eye.  
"breadwinner" is a favorite of mine from the album. She gives advice to others who may be in the same situation she was and seems to directly call out her ex, Ruston Kelly, with the lines: "Say he ain't pressed by all your success / Tell you he's different than all of the rest" and "I wish somebody would've told me the truth." These impactful lyrics truly make the listener ponder about past and future relationships. 
In "camera-roll", Musgraves reveals that she's not fully moved on from the relationship. She continues with the song, reflecting on the old times- good or bad and ends the song with a thank you. 
"easier said" is a song where she explains how it's not easy to love another person no matter how easy you want to make it. Possibly changing her thoughts from previous songs, "if this was a movie" and "angel." 
In the final act of the album, "hookup scene" speaks openly about  her thoughts on hookup culture in society. Later, in "keep lookin", Musgraves takes it back to her childhood where she "grew up in the sticks"  and "tried to be good". Musgraves has now learned how to not "let the world bring you down", and as the title says– "keep lookin' up."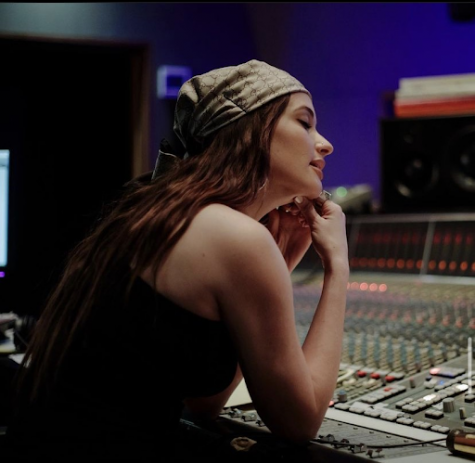 In "what doesn't kill me" Musgraves geniusly references Golden hour, saying it "faded black." Nearing the end of her story, she talks about how she is more confident and that others "better run"- therefore, causing a drastic change from greyer events in previous songs. Musgraves shows her growth in "there is a light";  she learns about the light at the end of the tunnel after the jungle of emotions faced in these past years of her life 
Wrapping up her album, Musgraves covers the Violetta Parr song "Gracias a la Vida," which means "Thanks to life." This song helps Musgraves fully convey the concept to listeners that although hard times may come in life, it is important to work through them and be thankful for these experiences. 
In order to get its full effect, star-crossed should be listened to chronologically. The deep, intense emotions Musgraves discusses is enough to get listeners tuned in with their feelings. 
Musgraves has definitely created a remarkable, timeless record. 
star-crossed has some big shoes to fill. It's predecessor, Golden Hour won Album of the Year at the Grammys in 2019, and while I really enjoyed star-crossed, I do not think it has eclipsed Golden Hour's glow.
You Know This Album All Too Well.
Red (Taylors Version) featured all sixteen songs that came out in the original version, plus four off the deluxe, Ronan (which was released as a single in 2012), and nine vault tracks. Red has always been a heartbreak album with a mess of sad and angry melodies, but also upbeat tracks. It was also the album where she started to steer away from the country roots of her first three albums and into the pop world.
Red (Taylors Version), continued with the same sense of nostalgia from the original album while improving her vocals and some production elements as well. A notable, but necessary, difference takes place in the opening track "State of Grace". The refreshing vocals change the perspective a bit, making it seem like older Swift is reflecting on this past experience that is to follow.
The hit "22" also makes a highly noticeable change, specifically in development. This time around, everything sounds a whole lot cleaner — crisp like a fall day. This difference is very impactful for the listener, making it a far more enjoyable experience.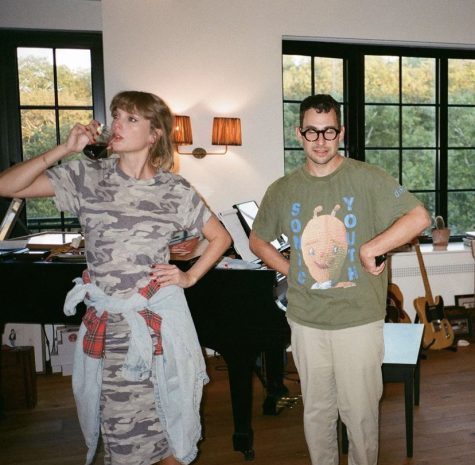 Unfortunately, "We Are Never Ever Getting Back Together" would have been better left untouched. The "we" that follows the chorus make the song sound like a KidzBop cover. However, the new maturity in talking moments throughout the song almost fixes the mistakes previously mentioned.
Another plus of the record is that Ed Sheeran came back for his collaboration on "Everything Has Changed". Both Swift's and Sheeran's voices blend together almost effortlessly and their songwriting talents make the collaboration one of the best on the album.
"Begin Again", has always been a fan favorite – and luckily, the re-recorded version makes it even better. While listening, it is almost like you can picture Swift smiling while she sings, ending the main portion of the album with a breath of fresh air.
Red (Taylor's Version) is a very full-circle experience. Listeners are able to fully follow along with Swift's journey. The updated vocals and production elements make the experience and album better than the original.
Back in February, when Fearless (Taylor's Version) was announced, Swift also announced that there would be never released songs to make an appearance on the album – "From the Vault" songs. It was exciting when this trend was continued onto Red (Taylor's Version). Fans were thrilled to hear brand new songs and features with other famous artists such as Phoebe Bridgers and Chris Stapleton.
"Nothing New (featuring Phoebe Bridgers)" stole the show. Throughout this collaboration, Swift and Bridgers told a heartbreaking story about the narrator realizing she is not the best next thing in the music industry. This story is similar to Swift's experience as several rising artists (Olivia Rodrigo, Conan Gray, and Gracie Abrams to name a few) have credited Swift as their inspiration throughout their rising careers.
The solo song, "The Very First Night" is another great show of Swift's skills. Definitely leaning towards the pop genre over the country genre, she reminisces the time of a past relationship and how there was more to it than shown on the surface. Her vocals throughout the song make it a memorable one for sure.
"I Bet You Think About Me (featuring Chris Stapleton)" is a great addition to the album as well. This song tells a story after being with a guy. The narrator believes that he thinks about her long after the relationship is over. The two are so different from each other in the way they were raised that the relationship went down.
Finally, "All Too Well (10 Minute Version)" wraps up the album perfectly. When Swift first released the song in 2012, it was shortened to five minutes from the original ten. Swift mentioned the song was originally ten minutes long in an interview on Good Morning America, and fans have asked for it ever since.
While most of the expanded version is the same, there are a few verses in the song that haven't been heard before. This version seems to be angrier at ex and inspiration for the song Jake Gyllenhaal. Directly listing examples of things he put Swift through such as "weeping in a party bathroom" and "I'll get older, but your lovers stay my age", the newly added verses are both beautiful and heartbreaking to hear. Making this version worth the nine-year wait.