The Decline of VMA Viewers Foreshadows End of Era
Award shows no longer hold a place in the average American home. In an age of social media and fast-paced media, it is not worth watching a three-hour award show when the highlights can be viewed online. 
Less than five million people viewed the MTV Video Music Awards live in 2019 and the show has been declining in viewership for three years.  From Kanye West stopping Taylor Swift's acceptance speech for best video to Madonna kissing Christina Agulera and Britany Spears in an electric performance, scandals used to grab people's attention. The now bland show is hard to watch. 
This year's show started with a performance from Taylor Swift. She started by singing her hit "You Need To Calm Down" with her usual flair. Holograms and background dancers could not draw eyes from the powerful performer. She ended her performance with a new song "Lover". Released only four days prior to the performance, the crowd knew every word. The major highlight of the night was over after five minutes. 
Sebastian Maniscalco then gave his opening monologue as host and struggled to get a laugh from the star-studded crowd. Everytime he walked on stage, it was difficult to get through his forced jokes.
This show went through many performances from the top artists in the country. Lizzo completely dominated the stage with her proud voice and amazing stage presence. Shawn Mendes performed twice, the first of his hit "If I Can't Have You" and the second his song with Camilla Cabello, "Señorita". The list goes on of performances by the stars, all that could be viewed on social media. While the performances are the real reason to watch, they are not worth watching three hours of an award show for music videos. 
The show wasn't all bad, funny clips of celebrities dancing or an elusive star presenting an award gave some excitement to it. These little moments do not make up for all the dull minutes. 
The Grammys or the Oscars or other big award shows are also struggling to get viewers. But, they have access to better hosts and bigger media coverage and MTV just does not. Award shows are not what they used to be and the numbers prove these facts. 4.9 million total viewers watched the MTV awards in 2019 compared to 5.2 million total viewers in 2018. The MTV VMAs do not stand to last for much longer, a revelation that the world is changing.
About the Writer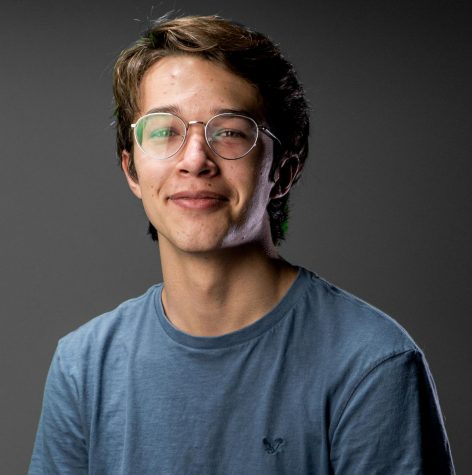 Jeremy Garza, Editor in Chief
Jeremy Garza is returning to Nest Network for his second year. He was Written Content Editor last year and is excited to be back as Editor in Chief his...