An Innovation to Our Future
The CCIC campus opened its doors on August 12, 2019. At this campus you can take innovation courses and you can also do internships. Sound fun? Well you can apply for a class by visiting the registration page on the CCIC website. Here you can take "part- time" classes which can help you learn about the future career of your choice. Many students who take these classes say that the CCIC courses are great because they allow you to get an internship after you graduate in a career of your choosing. When asking the question, "How do the CCIC classes differ from the classes at Eaglecrest?" Jada Dixon, who is apart of the CNA program,  stated that her classes are pretty similar to the classes at Eaglecrest, "there are about 30 students in my class, all of which are girls." Also, the students who take classes at the innovation campus described the campus as fancy and modern. Even some of the Eaglecrest staff are raving about the campus like Ms. Melissa Laferrara who stated, "Programs are amazing, I was taken back at the students at CCIC as well.  You could feel their enthusiasm about their courses they were enrolled in." This is true of many of the students who have started their journey at CCIC. They have been really excited about the fact that they get to learn about something that interests them, other than learning the same thing over and over again. Ms. Lafferrara expressed, " I cannot think of a better hands on experience than what CCIC has to offer when I was a student.   Another reason why I would have liked this program would be the fact that when you graduate, you already have experience and contacts to reference when looking into a career path. CCIC is amazing, valuable and relevant for many of our students, it is a great opportunity and highly recommend our students to enroll." The CCIC program is also great for students who don't quite know yet what career path they want to take. With these courses you are able to get a feel for the different career paths with hands on experience.  
However, even though the CCIC campus is doing amazing things by allowing us this opportunity. According to students, they were really unprepared for the amount of students who wanted to take a class there. A lot of students ended up dropping the classes because their schedule at their home school was too full, or they dropped the classes because they ended up in a course that they did not choose when signing up. The CNA program, this allows you to be a certified nursing assistant, specifically was overflowing with applications, and with only enough space for 300 students they had to improvise. Also, some students were disappointed when they found out that they would have to take a training course if you weren't a senior. Many students were expecting to go into the classes and immediately start the course, but for classes like nursing and engineering there must be training just to understand the basics. In all, the innovation campus is amazing to learn where you want to be in life and just know what you're capable of.
About the Writer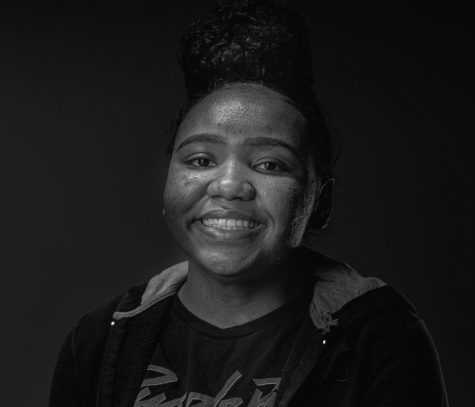 Aiyanna Jackson, Photo Manager
Aiyanna Jackson is a photographer and a (proud?) Eaglecrest senior this year. She has been part of the Nest Network staff for 3 years. And while sports...