New Eaglecrest Sports Add Diversity
This school year Eaglecrest High School introduced three new sports to their lineup. These sports aimed to strengthen diversity and inclusion at Eaglecrest and in Colorado.
The Colorado High School Activities Association (CHSAA) voted to have pilot seasons for girls wrestling, boys volleyball, and unified bowling.
"We're really excited about the possibility of these sports offering new opportunities for students across the state," said CHSAA assistant commissioner Bethany Brookens.
Female students in Colorado have been wrestling informally for twenty years or against boys, but in very low numbers. Three years ago, there was an increase in numbers. And this year there were over three-hundred girls registered. It could potentially be sanctioned by CHSAA to become an official high school sport (Adair).
Vince Orlando said, "For girls wrestling we hosted a regional this year and it was a huge success. And for us to be able to do that, open our doors to the state, was really fantastic. You can see the joy on their faces that day when they were able to participate. It was a big event for them and it was an special experience to provide that for them."
Savannah Smith, who has been wrestling for three years, said, "The female population in this sport has grown tremendously since I first started. I remember wrestling only boys my first two years. Knowing that when I step out on the mat I can wrestle someone that isn't going to just hammer me because they have a strength advantage is a really good feeling."
Girls wrestling is a massive step to more inclusion in high contact sports for women. Girls like Savannah want to participate, but were not able to fairly or sanctioned.
Savannah also said, "With the girls side of wrestling we're a family I would say. We are always cheering for each other and allowing each other to expand and get better just by critiquing them and just the little things you know like telling each other how we could improve on a move and little things like that."
Without the fight to add girls wrestling to Colorado high schools, she would not have been able to letter as a Freshman in girls wrestling.
Tanya Bond, the new coach for boys volleyball and the girls coach of 19 years, said, "I've definitely been one of the people trying to push for boys volleyball. It's exciting because the boys do not have a lot of experience, so it's new and refreshing. It's really cool to give them this opportunity."
Boys volleyball and girls wrestling are a huge step towards breaking down gender walls in high school sports and being more inclusive.
Sparky Adair, the girls wrestling coach, said, "I didn't know there was a want for girls wrestling. I'm really excited about how the season turned out, and we are still growing."
Unified Bowling also brings new inclusivity to Eaglecrest. With another Unified sport special needs students get a new opportunity to be a team member.
Unified bowling in Colorado started formally in Jefferson County Schools in 1996. It has now grown to 150 schools and more than 750 athletes participating in 12 states across the nation (CHSAA).
Vince Orlando said, "With a lot of the athletic directors across the state, you want to give kids an opportunity. That is the most important thing. We will do anything we can do to give kids an opportunity to participate, to compete, to have fun, and to have a positive experience."
These new sports will be voted on by the legislative council at CHSAA in April to become sanctioned sports, but they have already received positive comments. Time will soon tell if they will become permanent sports in the lineup at Eaglecrest.
About the Writer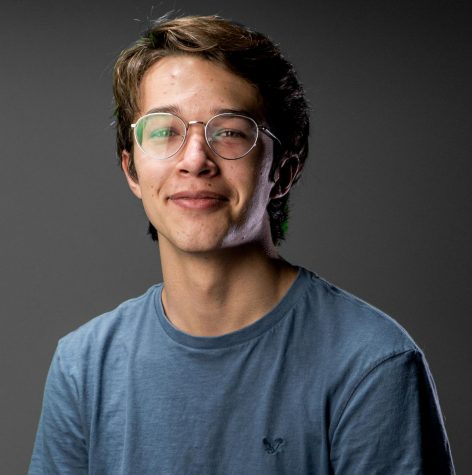 Jeremy Garza, Editor in Chief
Jeremy Garza is returning to Nest Network for his second year. He was Written Content Editor last year and is excited to be back as Editor in Chief his...