Girl's Basketball Looks Forward to Success
The team was excited that the girls started out defeating Fountain-Fort Carson, starting the season off with a win.
Jadyn Ross a sophomore who's starting the season injured said, "We had our first win against Fountain Fort-Carson, we've been doing well as time playing together. I feel like we should come together, like we're almost there but just not there, yet."
The girls have only been in five games so far and of them all, they have lost three
When they faced Legend, they lost with a score of 37-22, they also did not win against Columbine with a score of 45-40 that night, but they certainly did improve.
Although they suffered losses , they soon recovered and were able to defeat Rock Canyon. Each player is determined and looking forward to success and they plan to see themselves rise.
They have been improving their approach and performance.
Mr. Gabrielli, the head coach of girls varsity basketball team said, "You know I think this year has been different then last year, there is going be definite improvement because the girls have a year of our system and our expectations under our belt."
With the girls evolving throughout the season, they are guaranteeing their progress and proficiency.
The girls have been consistently preparing for their upcoming games and are ready to claim success. Although they have lost a few games, the girls have been finding their light.
Raquel Turner, a junior, playing her third year on the team says "Right now, I think based on the three years that we've played, I think that we're in a good spot, but I think that if we stay confident, work together, and not give up, it'll be good for us this season."
As the athletes with more experience and the upper classmen, they need to act as leaders and step up to guide the team.
There are many great signs of growth and with further games coming up, they will have more experience and win more games.
Gabrielli explains "My expectations are that we are going to believe in ourselves, we're going to work our tails off and we're going to try to be the best that we can be every time we step in between the lines and practice the games. We want to be the best at all times and that's my only expectation."
The girls are progressing and oftentimes are outlooked and not shined upon and it is hard to be in a gracious manner when people judge the scores and not pay attention to the progress.
Gabrielli clarifies, "I think our school is a little down on our girls, and I want them to know like we got votes to be in the top ten before this year.."
Gabrielli is speaking on Eaglecrest getting seven top ten votes by Colorado high school coaches and media members. It's quite an accomplishment after being under the radar for many years previously.
He also mentioned, " We're a program on the rise and we have a bunch of young ladies working really really hard and deserve some support. I think the tradition of our program hasn't been very good and I think people need to understand that is changing and they need to come check it out rather than just assume things about our program and give the girls a chance because they work hard, and to come and see how hard they work and play."
The girls are contributing to our school through their talent and love for basketball and we need to appreciate their commitment that they give to our school.
After winning their first playoff game last year in over a decade, they have put the program on notice. Expect to see this young team improve.
About the Writers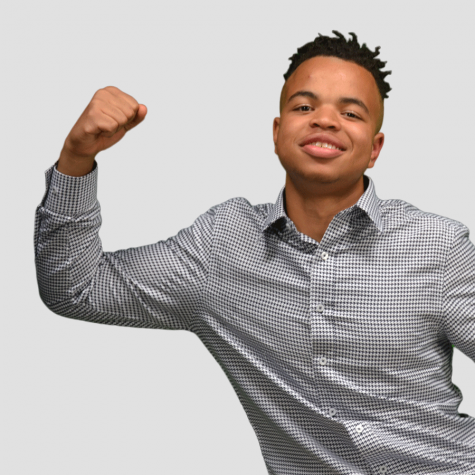 Caleb Sewell, Sports Editor
Caleb Sewell, currently a senior at Eaglecrest, is entering his first year on the Eagle Quill staff as the sports editor. In his free time he enjoys long...