Coming into 2023, new fashion trends have taken over. From Birkenstocks to Yeezy Slides, some of the newer trends are a great start to someone's identity but some EHS students view these trends in a more negative light. One of these new fashion trends are the Big Red boots created by the brand MSCHF by Gabrieal Whaley. They've been described by the creators as "Cartoon boots for a Cool 3D World." These shoes have been worn by various celebrities such as Ciara, Doja Cat, Lil Nas X, Janelle Monae , Iggy Azalea.
Some believe that these shoes are not as practical to be worn out in public and other sources say that these shoes tend to be difficult to put on. For $350, some may say that's probably not worth it. Zoe Oswald, a junior at Eaglecrest High School,  is not a fan of this trend. 
"They're very ugly and big for no reason like… who is wearing these?" Oswald said. 
Overall, some students believe these shoes are overrated and seem like they are just to show off. 

Up next…Bubble Slides. These shoes have been trending on most social media platforms and also have been worn by various celebrities. These shoes were made by PLOVELXN, the Amazon brand usually ranging from $10-$20, and sources say that these shoes "…provide increased friction and slip prevention on dry and wet surfaces." Malaina Cortez, a junior from Eaglecrest, has a positive opinion on these shoes.
"They might be worth it, some people wear them and it seems that they are comfy," Cortez said. 
Unlike Cortez, other students might not think these shoes are worth buying. Aaliyah Payne, a junior at Eaglecrest, is one of those students who disagrees with Cortez.
"They're very ugly and not attractive," Payne said. "They really look like golf balls on one shoe." 
It's not a guarantee that shoes like this will stay on trend but opinions like this are very strong to the Eaglecrest community.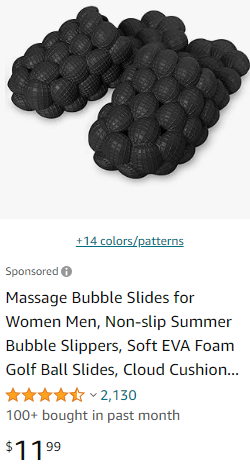 Considering that the "Shiesty Masks" came out around 2019, they wouldn't classify as a new trend but still seem to be worn around the world and at Eaglecrest. In 2019 they became a trend after the rapper Pooh Sheisty was seen wearing one, Hence the name "Sheisty Masks". Some would agree that it's not a good look for practicality. I really don't see the benefit of having these masks, but regardless of my personal feelings, most people have expressed that they don't like them, even in a school setting. Jayme Soriano, an Eaglecrest junior, has strong opinions on the masks. 
"They look dumb," Soriano said. "Why are you wearing a mask inside while it's 90 degrees outside?"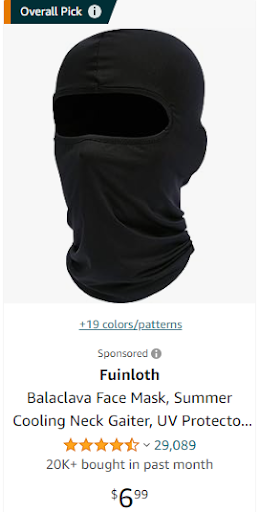 As often as students are seen wearing these shoes and accessories, students have expressed positive and negative opinions on them. Overall, it's safe to say that these clothing items will keep making an appearance in the Eaglecrest setting even when other students hate on them.