Staff Picks: Rom-Com Edition
A tale as old as time: a small town boy meets a girl at a cute cafe, and they talk for hours over cold coffee. She comes from a big city, small family and prestigious law job. He is a huck from a family owned dairy farm. Yet they work. Their love blossoms to the soundtrack of Christmas. 
This trope is outdated and, quite frankly, bland. Most romantic comedies are bland. They are slow burning candles that sport shallow flames lit from purely physical attraction. Boy and girl's story could not have a second movie because they would have already broken up in their fictional world. 
The best rom-coms are the ones that know the story they are telling is corny. They know that their story is not the most interesting or groundbreaking to hit the big screen. The best rom-coms can feed into exactly their purpose — telling a cute story for the happy people in relationships and telling a cathartic story for the lonely. If you fit into one of those two categories: here are NN's picks for the best rom-coms.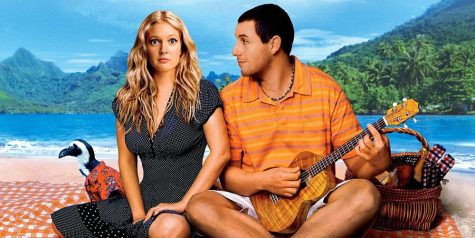 Carter's Pick: Fifty First Dates
This is probably not the first romance movie you think of when you hear the word "fifty." But it is more than worth your watch. It follows a girl with memory loss in Hawaii. She wakes up each morning fresh — with no memories from before her accident. Then comes a boy, and he makes it his duty to make her fall in love with him again and again.
"My favorite rom com is Fifty First Dates starring Adam Sandler and Drew Barrymore. I think it's just a really sweet and wholesome rom com. Adam Sandler is kind of like finding who he is. I think it is really cute. Drew Barrymore, you know, losing her memory, and Adam Sandler supporting her is really adorable," Carter Tullio said.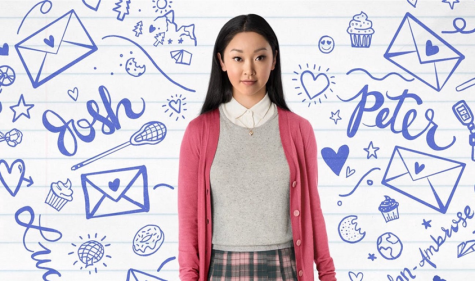 Crystal's Pick: To All The Boys I've Loved Before
This movie, which is based on a beloved book series of the same name, tells the story of what happens if your little sister actually sends the letters that you wrote to former crushes to get over a seemingly impossible fantasy. This movie is lighthearted and only mildly-predictable. 
"My favorite rom-com is To All the Boys I've Loved Before. I really like it because it shows a cute relationship in high school. And it also talks about the struggles of liking somebody and going through that journey. It's really cute. You should watch it," Crystal Li said.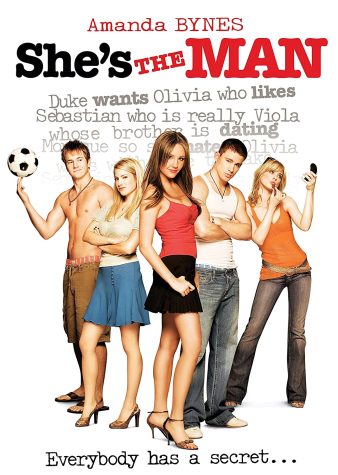 Rhyan's Pick: She's the Man
This movie, about fighting the man, could be considered a rom-com in some circles and a political statement in others. A girl cosplays as her brother to be able to join a boys soccer team. And as you're about to read from Rhyan, Channing Tatum makes an appearance. Which I think makes it a certified rom-com. 
"I don't know if it's a rom-com, but I like She's the Man featuring Amanda Bynes," Rhyan Herrera said. 
"And why do you like She's the Man?" I asked. 
"Because Channing Tatum is in it and he's hot. I mean, I'm not interested in soccer or faking my identity to be my brother, but Channing Tatum," Herrera said.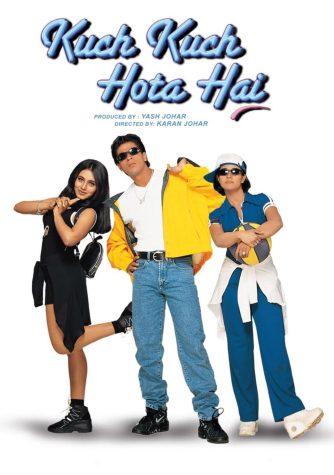 Israel's Pick: Kuch Kuch Hota Hai
Israel's family is from Pakistan. Thus, his nostalgic movies look different from most of of you readers out there. Where I have Finding Nemo; he has Koi Mil Gaye. His favorite kid's movie and rom-com remind him of the country that he first remembers. 
"My favorite rom-com is Kuch Kuch Hota Hai. It's a love triangle type of story. There's these three people in college — a boy and a girl, who are best friends, and this new girl. The dude-best friend is a player," Israel Barkat said. "He's always trying to get girls. And he finds the new girl that comes in. He falls in love immediately. But as he falls in love with her, his best friend ends up falling in love with him. And then she leaves because she can't take it anymore."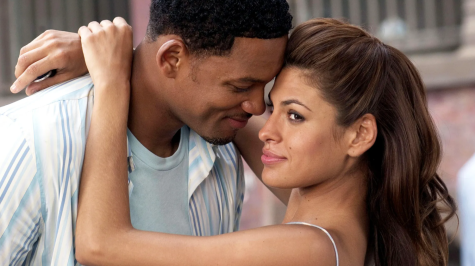 Jeremy's Pick: Hitch
An early 2000's classic. Hitch, an underground date-doctor, helps boys become lady's men. These not-remembered singles quickly become their dream-girl's dream-boy with Hitch's tips on style and swagger. Then, Hitch falls for his dream girl; and she happens to be reporting on this mysterious date-doctor for her gossip column. 
My father makes my family watch this movie on a weekly basis. Sometimes when we finish the movie, it just magically restarts for a second viewing. This movie is cracked with references and jokes that take multiple views to fully comprehend. 
If you do not have time for a full movie, we also curated a playlist just for you on this day of love or despair. "Open on February 14" is for the loud hallways. It is for the drive to your date tonight. Or it is for your night alone at home. Head to Spotify to listen to the tracks selected by Trisha Balani and NN.
Leave a Comment
About the Writer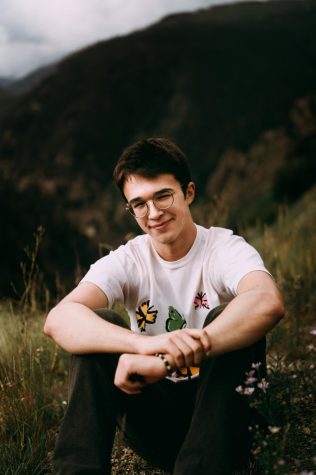 Jeremy Garza, Editor in Chief
Jeremy Garza is a senior, and not a Challenge Middle School graduate, a fact which he laments. However, his remarkable memory, obsession with the Times...