Finding the Right Story
I went through some of my favorite books, to help find the one that's meant for you.
Did you know that reading for 6 minutes a day can reduce stress by 68%? Or that reading not only makes you smarter, but also improves memory function? Clearly, reading has many benefits, but finding the right book is hard. Whatever the reason, here are some of the best novels, in my opinion, to fit any reader's preferences.
Fantasy: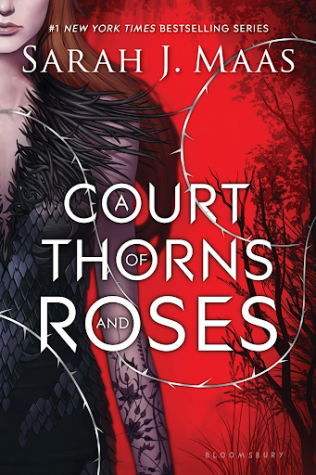 A Court Of Thorns and Roses by Sarah J . Maas
Goodreads Rating:   4.19 / 5 
Additional Tags: Romance, Fantasy, Fiction 
Books in the Series: There are currently five books in this series and Maas has confirmed at least two more to come.
Summary: 
When Feyre Acheron sacrifices her freedom to spare her family's life, she expects to be treated poorly. Little does she know that her kidnapper, the High Lord of the Spring Court has fallen in love with her, and expects her to break the curse that has fallen over the land. She falls victim to the true villain, and is forced to partake in a series of trials, meant to kill her. Feyre must either become the destined cursebreaker, saving the fae, or break under the hardship of the trials. 
Personal Rating: I enjoy this series a lot. Both the characters and problems are fairly relatable, and Maas has a writing style that allows the reader to fully envision the characters without the description being too overbearing.  4.5 / 5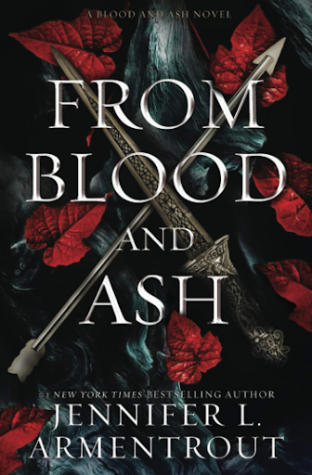 From Blood and Ash by Jennifer L. Armentrout 
Goodreads Rating:   4.30 / 5
Additional Tags: Paranormal Romance, Fiction, Fantasy
Books in the Series: This series consists of three books, and Armentrout is publishing the fourth book in March 2022.
Summary:  A Chosen is born into a life of solidarity, never getting an opportunity to explore the world. Poppy, the youngest Chosen, has an adventurous heart, always bending the rules so she can live her life to the fullest. In one of her secret expeditions, she meets a man, Hawke, who saves her life. Days later, she meets Hawkeagain, but now, he has been assigned as her personal guard. As Poppy's rise to power becomes near, more and more people are making a threat to her life, forcing her even closer to Hawke.
Personal Rating: This book was very appealing to me, and it has all the things I look for in a novel: betrayal, morally gray love interests and daggers! I have only read the first book in this series, but it was good enough for me to buy the others and they are waiting to be read.  4 / 5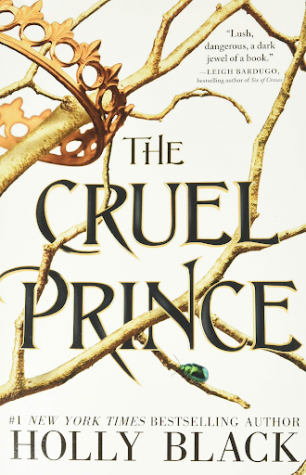 The Cruel Prince by Holly Black 
Goodreads Rating:  4.09 / 5
Additional Tags: Fantasy, Minor Romance, Fiction
Books in the Series: This series is completed with four books, and one additional short novel. 
Summary: Jude Duarte is the half-human daughter of the Fae king, taken from the human world after her family is slaughtered when she's a young girl. Now a teenager adjusting to the Fae world, civil war threatens the Courts, Jude must ally herself with one of her sworn enemies: the youngest son of the Wicked King, Cardan Greenbriar. Together, they must find a way to stop the conflict between the Courts, and take the throne for themselves. 
Personal Rating: The start of this book was very humorous, which got me intrigued right away. I love the Fae world and fantasy, and especially strong female protagonists, which this book has. I've read half of the series and it is worth it to see the character's rise to power.  4 / 5
Mystery: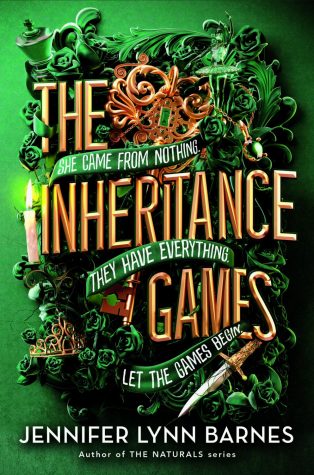 The Inheritance Games by Jennifer Lynn Barnes
Goodreads Rating:   4.22 / 5
Additional Tags:  Mystery, Fiction
Books in the Series: The series includes two books, and is set to become a TV show. 
Summary: When Avery Grambs thinks of her life, the last thing she'd dream of was inheriting a fortune from a mysterious man whom she'd never known. But in a turn of events, she finds herself in a dead man's mansion, filled with riddes, puzzles, twists, and a family who have just as much clue about why she's there as she does. As Avery copes with her new fortune, she works to solve the riddles distributed around the mansion, in hopes to reveal who this man was, and why he has decided to give her, a stranger, everything. 
Personal Rating: One of my favorite movies is Knives Out, and this is basically the book version of the film. I love the thrill of the mystery. This book can appeal to many different audiences, and it kept my attention until the end.  5 / 5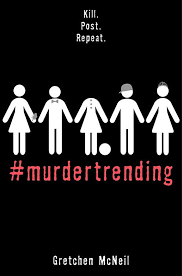 #Murder Trending by Gretchen McNeil
Goodreads Rating:  3.77 / 5
Additional Tags: Mystery, Dystopian, Fiction, Horror
Books in the Series: McNeil has published three books in this series.
Summary: In the near future, everything is online, including the newest suburbanized prison, Alcatraz 2.0. The Postman streams everything live- daily life, conflict between prisoners, and even murder. Dee Guerrera, wrongly accused, is the next victim of the app. Waking up in a warehouse, destined to die, Dee chooses to live. She refuses to die for something she did not do. After murdering her kidnapper, she becomes the Cinderella Slayer. Unfortunately, her popularity paints a target on her back, and instead of wanting justice, Dee just wants to survive. 
Personal Rating: This novel was a gory, gruesome, labyrinth of a book and I really enjoyed it. The idea of having media so popular to a point that even death was filmed fascinated me. Overall, I enjoyed the diversity of the characters, and the blood!  5 / 5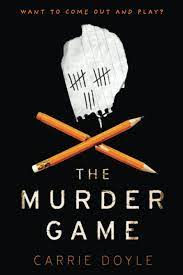 The Murder Game by Carruie Doyle-Fowley
Goodreads Rating:  3.67 / 5
Additional Tags:  Mystery, Horror, YA Fiction
Books in the Series: This is a standalone book, which is perfect for people who don't want to commit to an entire series.
Summary: Luke Chase wanted his life to be normal after he escaped his kidnappers. Six months later, he finds himself sneaking out with some friends… harmless right? But the next morning, a teacher has been found dead, and Luke questions, was it one of his friends who killed her? To make matters worse, evidence found at the scene is traced back to his roommate, who is then escorted off the campus. Now alone, Luke doesn't know who he can trust, and as he investigates further, he fears he might be the next one found dead. 
Personal Rating: This is one of the few books that I hadn't seen somewhere on social media before I read them, but I am glad I found it. The main characters are all teenagers, trying to solve a mystery that is way over their heads. There were plenty of twists and turns in this novel that made me want to read more.  4 / 5
Romance: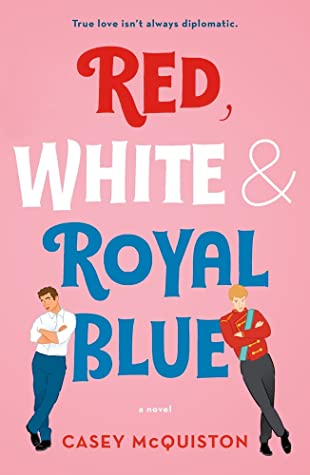 Red, White, and Royal Blue  by  Casey McQuiston
Goodreads Rating: 4.24 / 5
Additional Tags: Romance, Fiction, LGBTQ+
Books in the Series: This is currently a singular book with a rumored sequel, though it is not confirmed. 
Summary: Alex Claremont-Diaz, the First Son of the United States, and Prince Henry have alway been nemesis, but as their feud goes viral and threatens the British-American relations, the two families plan a week for the two to 'play friends'. On the last night of their alliance, Henry makes a move on Alex. As the Presidential election kicks off, Alex finds himself in a secret relationship with Henry, risking the campaign and the relations of the two nations. Is that enough to risk for love?
Personal Rating: I do not usually read straight up romance books, but out of the ones I have read, this is my favorite. I love the enemies-to-lovers plotline, and the tension between Alex and Henry, all amongst debating real world problems. I have read this book several times, and I still can't get bored of it. 5 / 5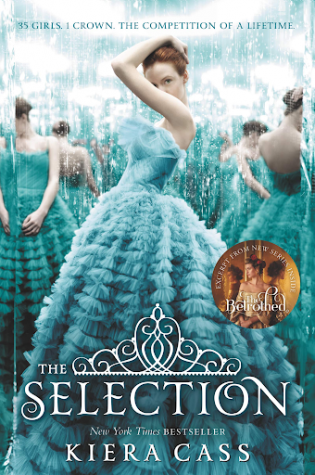 The Selection by Keira Cass
Goodreads Rating:  4.11 / 5
Additional Tags: Romance, Dystopian, Fiction
Books in the Series: The total series has six books, the first three follow the protagonist America Singer, the next two follow her daughter, and the final is a collection of short stories. 
Summary: The Selection is an epic competition to find the next queen of Illéa. 35 girls are chosen to live at the palace and compete for the hand of the Prince. It is where every girl dreams to be, except for America Singer, who only entered as a joke. When she gets chosen, her low-class life gets turned upside down with ball gowns every day, tea parties, and more food than she can eat. But can she win the hand of the Prince?
Personal Rating: I first read this book in middle school, and it stuck with me for a long time. The Prince in this novel was one of my first fictional crushes, and the third book in this series is one of my favorites. If I can not find a new book to read, I will look to this series, since they're lighthearted, relatable, and playfully romantic.  4.5 / 5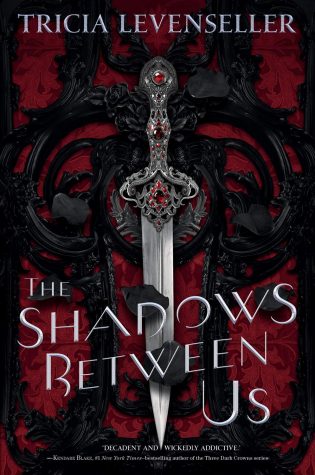 The Shadows Between Us by Tricia Levenseller
Goodreads Rating:  3.92 / 5
Additional Tags: Romance, Fantasy, Mystery, Fiction
Books in the Series:  This is currently the only book in the series, but Levenseller has announced that a second book is on the way. 
Summary: Alessandra has only ever wanted one thing in life: power. When the opportunity arises, she makes a plan. She will seduce the notorious Shadow King, marry him, and then murder him, taking the kingdom for herself. But this is no easy feat. As attempts are made on the King's life, Alessandra finds herself trying to keep him alive as long as possible, for him to fall in love with her and make her her queen. But the longer she spends with him, the more she begins to care, and she must choose- power? Or love?
Personal Rating: As I have said before, I love a book with betrayal, daggers, and a morally gray love interest, and this book has it all. The characters were all very entertaining, and it kept me on my toes wondering whether they were going to stab each other or kiss.  5 / 5
Realistic Fiction: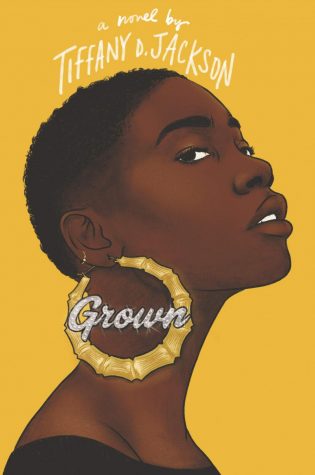 Grown by Tiffany D. Jackson 
Goodreads Rating:  4.28 / 5
Additional Tags: Realistic Fiction, Romance
Books in the Series: This is the singular work in the series, but be sure to check out the rest of Jackson's novels.
Summary:  Since she was a little girl, Enchanted Jones has dreamed of becoming a famous singer. At an audition, she finds herself talking to the legendary Korey Fields, who has a peculiar interest in her. Korey Fields wants her to tour with him, and Enchanted's dreams become reality. That is, until Korey demands more than she's willing to give. But, she must comply in order to keep her fame. When Enchanted wakes up, she lays in a pool of blood, the body of Korey Fields dead beside her. All signs point to Enchanted as his killer, and with no memory of the night before, she can not prove them wrong. 
Personal Rating:  I normally don't read realistic fiction, so when I got this book, I did not know what to expect. However, I found that the writing was extremely good, and the issues that the author spoke of made an impact.   5 / 5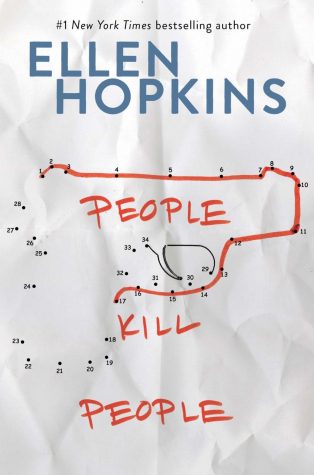 People Kill People by Ellen Hopkins 
Goodreads Rating:  3.87 / 5 
Additional Tags: Realistic Fiction, Romance, Mystery
Books in the Series: This is a singular novel with a very impactful message.
Summary: No one is perfect. Everyone holds their own trauma, struggle, and pain. This novel follows the stories of six teenagers, each with a reason to fire the gun. Who will it be? Is it Cami or Rand, teenage lovers struggling to take care of a son? Or is it Noelle, whose traumatic past is the reason for her depression? Or Daniel, who's obsessed with Grace, clinging to the love of his life? Or is it Ashlyn, a strong supporter of white supremacy? Someone will die. Which will break under pressure and pull the trigger?
Personal Rating: This novel was written partially in poems, and switched point of view very frequently, which I was not particularly fond of. However, the book did earn its spot as one of my favorites for the strong message the author delivers and the shocking plot twists.  4 / 5
Horror: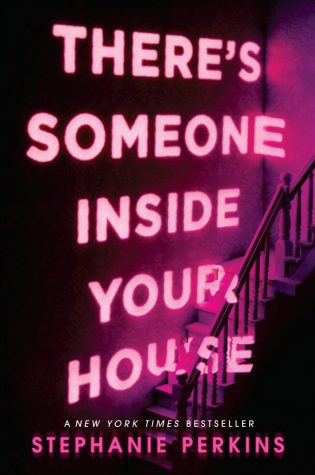 There's Someone Inside Your House by Stephanie Perkins 
Goodreads Rating:  3.45 / 5
Additional Tags: Fiction, Thriller, Horror, Romance
Books in the Series: This is a singular novel, but it has been produced as a Netflix movie, releasing on October 6, 2021.
Summary: When Makani Brown moves to Nebraska, all she wants to do is escape her dark past. In her new school, she makes friends and starts dating her crush, Ollie. But when students of Osborne High start mysteriously showing up dead, brutally murdered, Makani can't help feeling as if she is next. As fear stretches across the small town, Makani works to find the killer, to protect her friends, and keep the secrets she worked so hard to put behind her, buried. 
Personal Rating: This book is one of my top horror novels, it had a wonderful mix between romance, mystery, and gore. I specifically loved the amount of detail described in the murder's, which made the books very memorable.  5 / 5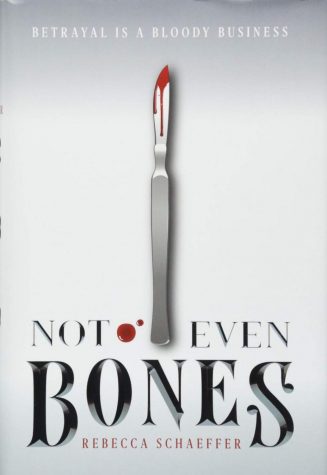 Not Even Bones by Rebbeca Schaeffer
Goodreads Rating:  4.16 / 5
Additional Tags:  Horror, Thriller, Fantasy, Paranormal Fiction
Books in the Series:  This series consists of three books, all following the development of the protagonist, Nita.
Summary: Nita's mother works for the black market, murdering and selling the organs of supernatural creatures. It's Nita's job to dissect the bodies, but when her mother brings home a live specimen, Nita can't bring herself to kill him. Much to her mother's dismay, she lets the man go, resulting in one of the biggest slip-ups in her life. Nita is sold to the black market, now the victim, to be sold limb by limb. Behind steel bars, Nita must find a way to escape and expose the black market, bringing it's gruesome ways to an end. 
Personal Rating: This whole series is fantastic, with great character development and a great amount of gore. I first knew that this was a book that I would love when the main character started dissecting people to Disney music. It was things like this that made me want to continue this series.  5 / 5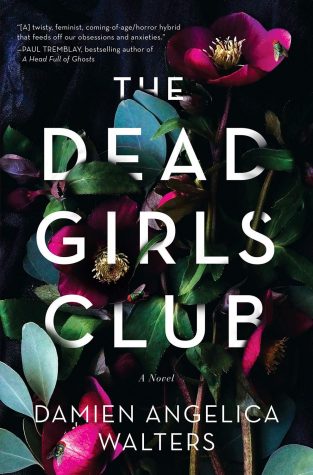 The Dead Girls Club by Damien Angelica Walters
Goodreads Rating:  3.39 / 5
Additional Tags: Mystery, Horror, Thriller, Paranormal Fiction
Books in the Series: The Dead Girls Club is the only book in this series.
Summary: In 1991, when Heather Cole and her friends were children, they created the Dead Girls Club. The girls had a fascination with death, serial killers, murders, and the supernatural. But the obsession and lies resulted in the death of one of Heather's closest friends, Becca. Thirty years later, Heather receives Becca's necklace in the mail, which she hasn't seen since the night she died- since the night that Heather killed her. 
Personal Rating: This book was one I found a connection with, since I had a fascination with the same things the Dead Girl's Club did, both supernatural, and realistic. I loved the dark style of this book, and how accurate it was to teenage life. The novel itself was written in a way that kept me interested, and wanting to read more.   4 / 5
Leave a Comment
About the Writer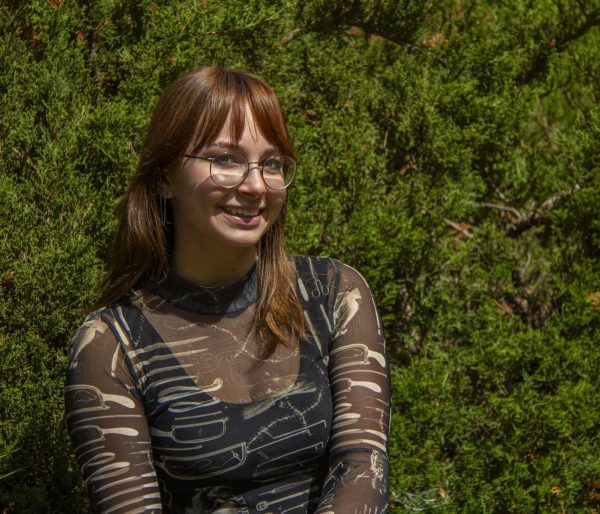 Avery Stelzriede, Managing Editor
Described as friendly and optimistic, Avery Stelzriede has been involved in Nest Network for three years, returning as the Managing Editor for the class....