What Makes a Teacher?
Students share their thoughts about the school year and teachers who've helped them through it.
The school year has induced a change in the way most teachers teach, and as a result, the way most students learn. Finding what works for both parties has been crucial to having a successful school year, but it's a two-way relationship between the students and the teachers. Both have to at least be met halfway. 
"I'm very much a visual learner, so anything other than that is not really the best way for me to learn," said Ryann Bergen, a sophomore. It's obviously difficult for teachers to find a way that works for every student, and themselves. And some subjects are more hands-on, while others are more lecture-oriented.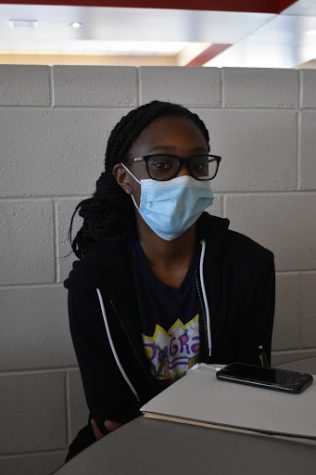 "[I like] when they make us work with other students, and make what we learn fun. I don't like when we just sit there," said sophomore Maya Walters, an active learner. Her science class fits this description, and the teacher furthers Walters's enjoyment of the class.
"[I want to highlight] Ms. Arnold. She teaches science. She makes us do labs and we get to work with other people, and she makes people want to learn, instead of making everything boring," smiled Walters. A class could be difficult, interesting, or incredibly boring, and it's the teacher that makes all the difference.
"It helps me want to learn more, and do my work for that teacher," remarked Bergen, seeing a more friendly way of interacting as a form of motivation. "Ms. Weason [is] pretty close with all of her students and she always makes class fun."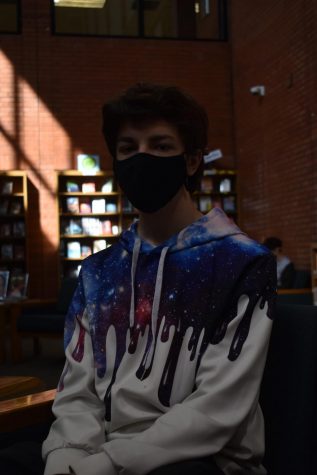 Ryder Waggoner, a junior, opted for a more candid mentor: "I prefer teachers to be honest with their students." Shulammite Michael, a freshman, agrees: "It prepares us more for real life." A mix of amiable and direct teachers have left a good impression on their many pupils. Especially for those going through a new experience, it's expected that some aid will be needed.
"Ms. Vigil, my AVID teacher, she's been really helpful for trying to navigate homework," voiced Michael, wanting to acknowledge a couple of teachers who have helped her through her freshman year. "And Ms. Lang, she's been really lenient on work this year, and I appreciate that."
Connection outside of the classroom is just as valid, furthering teacher-student relations. Throughout the year though, students tend to feel more independent. Bergen noted that communication with teachers at the beginning of the year was much more prevalent as compared to the end of the year. "Now I don't really email my teachers that much," reflected Bergen.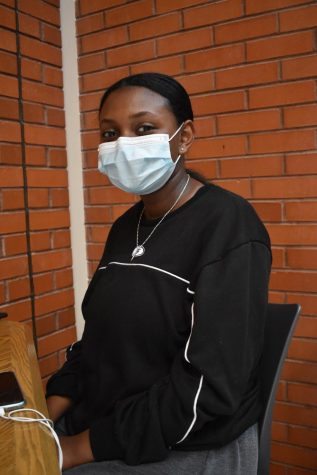 Whether a teacher is strict or loose with assignments depends too. "I like being able to do my work at my own pace, so when it's strict, it's not really my favorite," said Bergen. The sympathy shown from many teachers has been popular with students.
"I don't think it'd [leniency] be realistic to do that in the future, but I definitely think it helped especially in these times when you're doing other activities during COVID. I would be really glad to see that next year when more people are doing sports. It'll be easier to take care of work," Michael said. 
Students have taken in information and completed endless assignments throughout an unusual year, but not without noting a few teachers that have truly made a difference in their lives and academic experiences.