How to Get Out of a Reading Slump
Rediscover your childhood love for reading with these book recommendations and tips from Eaglecrest librarian Hollie Hawkins.
If you're anything like me, then you probably loved reading as a kid. I would read everything from Harry Potter, Junie B. Jones, anything Egyptian mythology, fantasy, fairy tales, and A LOT of mysteries. Getting a library card in preschool felt like one of my biggest accomplishments at the time, and I even memorized the number. Clearly, books were a big part of my life growing up. This passion began to dwindle away around fifth grade. It's not that I stopped loving reading, but I got a lot busier, and it felt like another thing I had to do just because someone was asking me to do it –not because I actually wanted to. 
Ever since quarantine started, I've wanted to start reading again because, all of a sudden, I had all this extra time on my hands. But, there was one problem: the libraries were closed. Of course, there is always the option of buying books online, but I have always hated re-reading books. What really pulled me out of my years-long "reading slump" was the fact that I couldn't get books, so naturally, I wanted to. Around August, I was able to check books out at the library, and since then I have made reading a part of my daily routine again. This was a little bit of a unique experience, considering global pandemics don't just happen all the time.  But, there are other ways to rediscover a childhood love for books, like reading graphic novels, books written in verse, and to stop reading a book when it isn't captivating you.
1) Read Graphic Novels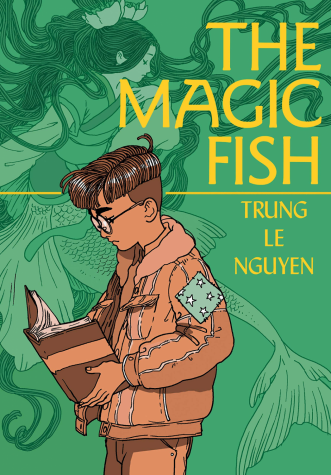 "For me, graphic novels are kind of like a "gateway book". I really enjoy graphic novels; I appreciate that they're quick reads, and that there's also pictures, because it kind of takes you back to reading in elementary school where there's pictures with your stories," said Ms. Hawkins, a librarian at Eaglecrest. Since graphic novels are normal sized books, but there are usually more pictures than words, you still get the satisfaction of finishing a book without the attention a traditional book requires.
"The last one I read is called "The Magic Fish," said Hawkins. "It interweaves fairy tales into this boy's life. He's reading fairy tales with his mom, who doesn't speak English and so they're learning English together by reading books."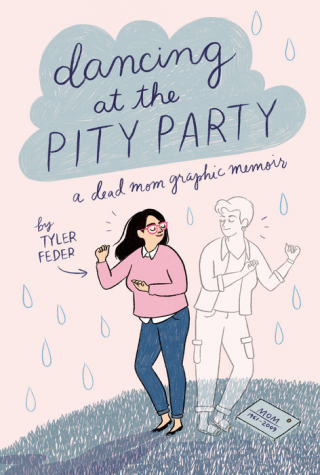 "Dancing at the Pity Party" is another fantastic graphic novel. It is told from the perspective of the author, Tyler Feder, who loses her mother to cancer. Feder recounts the final months of her mother's life, then the months following it. Her storytelling is raw and honest, and she tells her mother's story in a way that perfectly captures life— sometimes sad and difficult but also full of happiness, laughter, and love.
"I think that's such an important thing. Finding books that help you think about things, whether it's dealing with things that are going on in your own life, or if you're just trying to understand an issue, like 'The Hate U Give' –maybe that helps you understand the Black Lives Matter movement," said Hawkins.
2) Read Books Written in Verse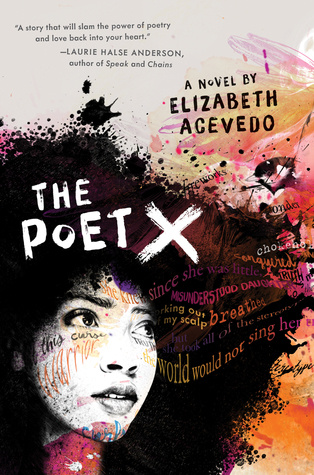 "Another thing that I do personally is I read books that are written in verse, because if I was in a reading slump, these books make me feel successful. It makes me feel like, 'Oh, this looks like a regular, normal, long book, but it reads so quickly,'" she said.
"The Poet X" is a story written in verse about navigating through adolescence, covering everything from insecurities to religion. The author, Elizabeth Avecedo, was actually going to come visit Eaglecrest in the spring of 2020. Unfortunately, that vist never happened because of COVID-induced school closures. 
3) If you don't like a book, then stop reading it.
"One of the things I always tell people is if you have the option: stop reading. Sometimes we have to read books for class, and our teacher assigns it, but if there's a book you pick up and maybe you're a few chapters in, and it's just not grabbing you, or you're just not enjoying it, no one's forcing you to read that book," said Hawkins. 
A lot of times, forcing yourself to finish a book that you're not enjoying is what can throw you into a reading slump. It could take you a long time to finish that book because you're reluctant to pick it up and start reading. Then when you finally finish it, it can be difficult to find a new book.If you want more tips or book recommendations, you can go down to the Eaglecrest library. 
"Right now, we are highlighting a few different types of books," said Hawkins. "We are highlighting books by Asian authors, and part of the reason for doing that is May is Asian American Pacific Islander History Month, but May in school is always so busy with the end of the year. We really wanted to make sure we had time to highlight those books by those authors," she said.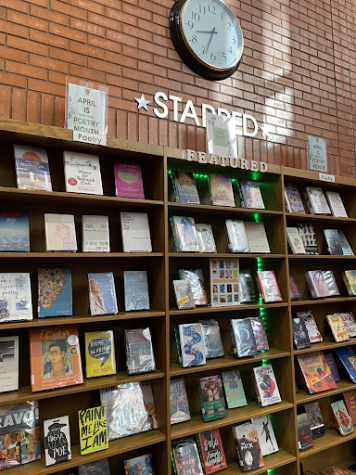 Recognizing the work of Asian authors is especially important right now, with the wave of racially-motivated hate crimes against Asians. This surge in hostility has come from the belief that Asians are responsible for the pandemic. While violent crimes against Asians have spiked more recently, like the Atlanta mass shooting in March, Asians have been facing hate in all forms since March 2020, from harmful slurs to blatantly racist comments. COVID-19 is not the "China Virus," or the "Kung Flu," and spreading hate is not going to make it go away any sooner. Asian voices need to be heard, and reading these books is one of the many ways you can listen and try to understand their experiences.
Along with books by Asian authors, the library is also featuring several other groups.
"In our 'Starred' section, we highlight different genres of books, all year long. We have books by black authors, LatinX authors, and LGBTQ authors," said Hawkins.
 "In the middle section, under the 'Featured' sign, we have books featuring characters with disabilities, anything from emotional and mental health to a physical disability. Coming out soon, we're going to start promoting our 2021-22 Raptors Read suggested reading list."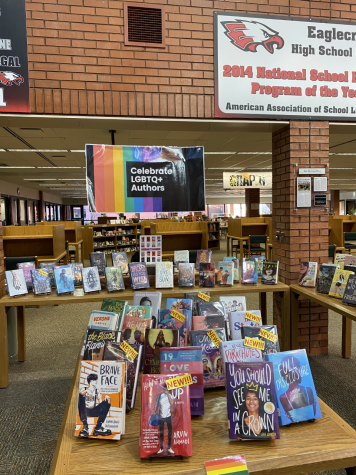 Over the course of quarantine, I've compiled my own version of a suggested reading list. These are the books that helped me get out of my reading slump.
"Dancing at the Pity Party" by Tyler Feder. (See above)
I loved this one for how honest the storytelling was. What initially drew me in was that it's a graphic novel. What kept me reading was its relevance to my life in the moment.
"They Both Die at the End" by Adam Silvera.
If you like fast-paced books, "They Both Die at the End" is amazing. It takes place in the span of one day, and delves into friendship, love, and fate. It is told through multiple perspectives, putting different lenses on the same experience, which makes it a fun read. Also, the appeal here is not the ending, but the middle. We know that they both die at the end, but how do they get there?
"Rules for Being a Girl" by Candace Bushnell and Katie Cotugno
I absolutely love this book. As a girl, it is relatable and helped me see things that I maybe had not seen before. It was also more interesting to me personally because parts of the main plot involve journalism, which is something I am passionate about. 
"Vibrate Higher: A Rap Story" by Talib Kweli
"Vibrate Higher" falls far out of my comfort zone because it is nonfiction, which I don't typically enjoy. But, this book was a very interesting read. It revealed a lot of insight about the music industry and hip hop music's history in the United States, and Kweli is a great storyteller. Rap music and artists are also something I love learning about –again, choosing books that relate to things that you are interested in makes reading more satisfying.
"Violet Bent Backwards Over the Grass" by Lana Del Rey
As soon as I found out that Lana Del Rey wrote a poetry book, I was eager to get my hands on it. Rey's written work is a different type of reflection of her life and story that I would recommend to anyone who also enjoys her music.
Over the past few months, reading has been a rewarding way to pass my time, and it feels like I'm doing something better for myself than scrolling through TikTok or watching Netflix. It has also been a good way to cope amid the pandemic, whether it was reading something relateable or using books as a mechanism to escape altogether. Hopefully these tips and books will help you love reading again, too.
About the Writer
Trisha Balani, Reporter
Trisha is a sophomore at EHS and this is her first year on Nest Network. She enjoys tennis, speech and debate, and spending time with friends and family.