Whole Lotta Red: Extremely Experimental
Atlanta rapper Playboi Carti's third album proves to be more innovative than the last.
The midnight that turns Christmas Eve to Christmas day is often full of much anticipation and excitement. One usually finds themself unable to sleep, too thrilled for the events of the day ahead. And it was in this hour that Playboi Carti released his highly anticipated studio album, Whole Lotta Red. 
Carti first teased a follow up to his sophomore album Die Lit in late 2018, exciting fans and critics alike. The incredibly positive reception that Die Lit received left many waiting for Carti's next move. And in the two years since, this next move went through several drastic changes and delays, including the illegal leaking of songs. However, these delays and leaks only added to the hype surrounding Whole Lotta Red.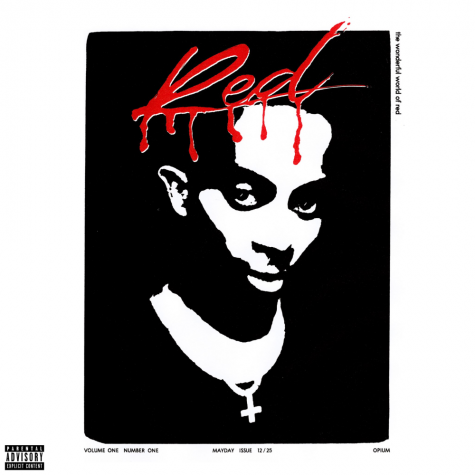 This hype culminated in hundreds of thousands of fans enthusiastically staying up to listen to the album as soon as it released, myself included. However, the raw excitement and elation I felt soon faded upon listening to the first few tracks. Carti's signature "baby voice" that fans had come to love was largely swapped out for a raspy, dry vocal delivery. He often sounds out-of-breath, tired. The light-hearted and electrifying mood fans had come to love on Die Lit was almost nowhere to be found. Looking at comments and live listening parties for the album, I found I was not alone in my disappointment. Many fans were already declaring the album "mid", and not at all worthy of its hype. Upon finishing the 24-track album in its entirety, I felt the exact same. 
First impressions can often be deceiving, and this album is a wonderful example of that. I revisited Whole Lotta Red a few days later, trying my best to push aside all expectations and just listen to the music itself. Upon doing so, it felt as though I was listening to a completely different project. Because if you approach this album expecting it to be similar to Carti's previous work, you'll always find yourself disappointed. For an artist so innovative and unconventional, you can't expect any two projects to sound the same. 
Ultimately, it is Carti's constant experimenting that makes this album so great. His avant-garde vocal performances and unusual ad-libs add an entirely new layer to the songs on this project. The lack of structure on most tracks is where Carti thrives, often pushing the formatting and order of a song to its limits. The electronic beats and sounds he constantly makes use of come from varying genres. The beginning of this album is filled with punk and rock influenced beats, which switch to more modern rap beats as the album nears its end. 
"Place" and "ILoveUIHateU" are tied for my favorite track off this album, which is not surprising after a glance at the album's credits. These are the only two tracks with credits from Pierre Bourne, a long-time collaborator and producer of Carti's. The two blew up together with the release of "Magnolia", a track Pierre produced, and have been making hits together ever since. While Bourne is largely absent on Whole Lotta Red, these two songs prove Carti is still at his best when paired with him. The electrifying synths and sound effects on both tracks lift them into an entirely new dimension. And arguably the best moment on this project is the six-second pause at the beginning of "Place", building up immense amounts of suspense.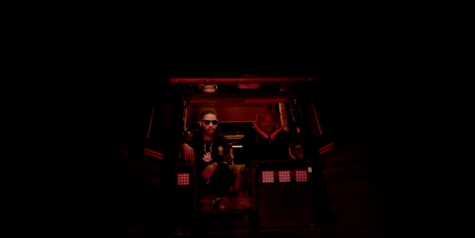 My least favorite tracks on Whole Lotta Red, surprisingly, are those with features. Although Whole Lotta Red has an impressive lineup of guests, none of them seem to deliver in their respective songs. Future's verse on "Teen X" feels dry and commonplace; "M3tamorphosis" featuring Kid Cudi has its moments but ultimately goes on for far too long. If anything, these tracks prove the uniqueness of Carti's flow and style. Every artist featured is incredibly talented and yet none can match his energy. 
Above all else, this album is polarizing, which can be expected with such experimental music. Fans that liked Carti's previous projects tend to hate Whole Lotta Red, with others saying it was a complete success. I tend to agree more with the latter, and would even consider this album an 8 out of 10. It is the experimentalism and uniqueness of Whole Lotta Red that adds nicely to Playboi Carti's discography and earns it this score. The album is truly a test in the boundaries of music, and I expect its successor will be no different.
About the Writer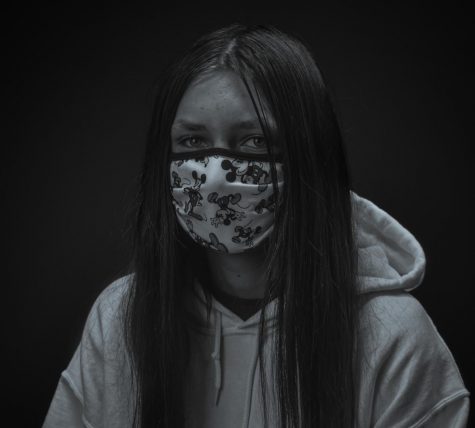 Demir Mikulin, Reporter
Demir Mikulin is a sophomore here at Eaglecrest and this is his first year on staff! He prefers the written content side of advanced media, and loves to...