Album of the Year – 2021
The Grammys have given Album of the Year a few curveballs this year, but they guarantee a surprise win.
As the Grammy nominations were announced on a live stream, it became apparent that these announcements would be almost as shocking as the year that the music was released. The general categories were announced with a vital name to 2020 missing- The Weeknd. 
After Hours was released with commercial and critical acclaim and "Blinding Lights" has been ringing in the public's ears for nearly a year. The Weeknd solidified himself among modern giants in the music industry this year. He was once a front runner to win Album of the Year and Record of the Year; receiving nominations was not even a question in many minds. 
Going beyond The Weeknd, other artists were snubbed while having the best year of their career. Halsey's third album, Manic, was completely ignored, and Lil Uzi Vert's sophomore hit Eternal Atake was also left out of the ceremony. The Best New Artist category left out one of the most popular artists of 2020: Blackpink. While BTS finally saw their first nomination this year, the rising genre K-Pop deserves more recognition. The country music genre only received one nomination in the general categories. 
Even with missing the mark countless times, the Grammys continue to live on as the highest honor in the music industry. Music is an art, and art is subjective. The Grammys have solidified themselves on a global scale as the music award to get. Some will remain upset at the nominations, but the 2021 Grammys will still go on as usual, with Covid restrictions, of course.
The highest honor of the Grammys, Album of the Year, has eight nominations that include a wide variety of music this year. From artists' first album to some's eighth album, this category saw familiar and fresh faces. Each of the eight albums is an interesting body of work that deserves to be talked about- even if some of them are questionable choices. 
Everyday Life – Coldplay
Coldplay has many career-defining moments- Rush of Blood to the Head or Parachutes. They have just been around since the turn of the century. "Viva la Vida" is known as one of the best songs of all time, yet in Everyday Life, they don't show their once free spirit. The album's premise is shining a light on their growth and sorrow, but it has been done better before.
The spotlight they tried to display turned out to be a bland fluorescent light. Some tracks, "BrokEn," "Cry Cry Cry" or the titular track, display a brightness that makes the soul feel good, but these are outliers. Many of the tracks are skippable and forgettable.  
Too many times Coldplay uses audio tracks with stories or insight from common people. The spoken words act as a distractor to the real issues of the album. The project just lacks the magic of previous projects. They have hit a wall, but signs of searching for a ladder can be found.
"Orphans" sounds like you're flying. It's the feeling of jumping around your room by yourself. Lead vocalist Chris Martin sings, "I wanna know when I can go? Back and get drunk with my friends?" They explore relationships and joy on this track, and in the end yearn to just be home again.
Coldplay has a genre-defining sound that can not be replicated, but even sometimes they lose it. They have started to find it again and that is promising. However, Everyday Life did not deserve to be nominated this year for Album of the year in respect of the future new-career-peak record the quartet will soon release.
Women in Music Pt. III – Haim
On their third project, Haim has completed the process of fully finding themselves. The sisters have created a sound full of life and amazement. Women in Music Pt. III is full of mind-bending lyricism with a refreshing production.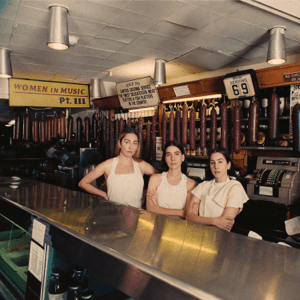 The sisters are vocal on topics many tend to avoid. "I've Been Down" is a vivid look into living with depression; it is not conversational, but an outpouring of personal experiences. "Man from a Magazine" and "I Know Alone" also show a step back from letting their audience interpret meanings into their own life. Haim has moved into a space where it is always their turn to talk. 
Women in Music Pt. III is a prime example of women taking a stand for themselves and it is magnificent. To tell their fans and critics it is time to listen to their stories and their feelings without interrupting is not an easy task for women in music. 
"Los Angeles," the opening number, is about living in the city. "Hometown of mine" slowly turned into "Oh was I just dreamin?" This is a telling song about what else is to come on the album- life has never been easy, but why is it getting worse? The finale track, "Summer Girl," also talks about the city, but how they're ready to leave it all behind.
Women in Music Pt. III is a breakthrough. The album takes you on a journey and you want it to end because it's hard to hear a release of emotion as strong as this. 
Black Pumas (Deluxe) – Black Pumas
Black Pumas (Deluxe) opens with "Black Moon Rising," a colossal track that hails sounds from the '60s and '70s with a modern touch. This signifies the whole album- a genius twist of genres heard by generations over time. Black Pumas ignore the thin lines that usually define soul, rock and jazz.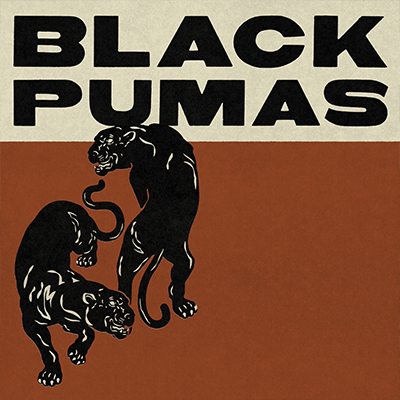 The duo that makes up Black Pumas, from Austin, TX, don't care about your nostalgia or feelings. They avoid the overdone throwback album style, and they say whatever they want while doing it. "I took it all in, I peed it all out" grabs all ears on "Stay Gold."
Black Pumas sing about lingering love, "OCT 33," or a conflicted spirit, "Sweet Conversations." They use metaphors and production that go far beyond what is expected of a debut album. They have created a promising project that, hopefully, will adapt to a future project that will gain more commercial success. 
At the 2020 Grammys, the duo was nominated for Best New Artist for the standard edition of Black Pumas, but the project was ultimately passed over for a nomination in the Album of the Year category. It is unknown what about the few bonus tracks and a cover of "Fast Car" earned them a nomination. Regardless of speculation and music industry politics, Black Pumas (Deluxe) is a phenomenal body of work that deserves all the praise it has received this Grammys cycle. 
Future Nostalgia – Dua Lipa
Two years ago, Dua Lipa was unknown to the world. Her self titled debut album, released in June 2017, had wildly successful singles, including "New Rules" and "IDGAF". The album received mostly positive reviews and her collaboration projects further propelled her into stardom. That year she received two Grammys, including Best New Artist, setting Lipa up on a path of creative freedom and praise.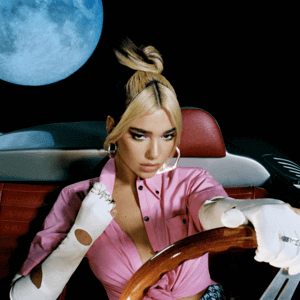 Future Nostalgia is remarkable. The sophomore album is energizing on the surface and is asking to be blasted. But the pure dance-pop album also has practically perfect lyrics; they carry more meaning than initially meets the ear. Dua Lipa co-wrote every song on the album- meaning she shares her insecurities and is vulnerable under the disguise of her upbeat tracks. 
The highlight of the album is "Physical". Hailing vibes from the 80s, the song feels like a blast from the past; it directly references Olivia Newton-John's song of the same name. Dua Lipa manages to honor Newton-John's song and still make it her own. 
This album is Dua Lipa. Totally unapologetic, she is not scared on Future Nostalgia. She is original, yet still follows basic themes and trends from the music industry. Lipa is full of potential and, hopefully, will not lose her growing momentum. This album deserves to be listened to at full volume.
Chilombo – Jhene Aiko
As Jhené Aiko describes it, Chilombo means a wild beast- the perfect word to describe her album. Chilombo is free, but Chilombo is also wild. Through twenty tracks and sixty-four minutes, she explores love, lust and pain.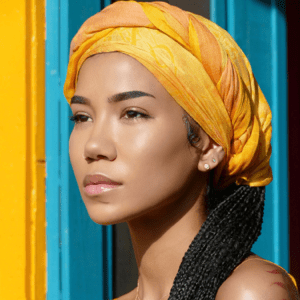 Aiko's previous project was filled with sorrow, thus it was filled with a relationship. This record tells the story of a dead-end relationship's many ups and downs. "Lotus (Intro)" compares her story to a blooming flower and spoils what's to come on the rest of the album- betrayal and hope. 
The album takes you through "Happiness Over Everything" and "Surrender", all in the name of freedom. Aiko says things only she could, about her pleasure and feelings of empowerment. She puts forward her strongest foot, yet she still questions herself. 
The truth is, Aiko is missing the backing to match her words. She is lost without a real sense of direction, and her beautiful vocals are empty. Chilombo is fun to listen to, but it does not take you on the spiritual journey it was intended to. 
Hollywood's Bleeding – Post Malone
Radio loves Post Malone. From the start of his career in the spotlight, he has had countless hits. The man knows how to make a hook that captures his audience and captivates them in a trance.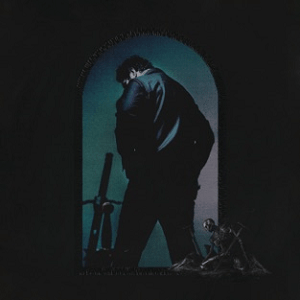 Malone's lyrics are simple and easy to grasp with a few gems hidden in his discography. Hollywood's Bleeding is hardly a step forward from his previous albums, but he further solidifies his spot in the charts. With this project, "Circles" and "Sunflower" earned him two more number 1 hits, and "Wow" one spot away from a third number 1. "Circles" broke the record for most weeks in the top ten and spent a cosmic 61 weeks on the chart. 
Did Malone make songs that make you think? No. The production saves him from a completely stagnant project. The lyrics are inherently lazy but were forgiven by the public. The album secured its place on this list by the appeal of the public. 
Post Malone has made leaps before in his career; "I Fall Apart" from his debut Stoney proved that he is capable of making a song that pulls at the soul. He is undeniably talented, but to win the Album of the Year he needs to go beyond hitmaker. 
Djesse Vol. 3 – Jacob Collier
Jacob Collier is the least known artist on the list. The album in question is the third installment of what Collier describes as a deep look into his inner self. Djesse Vol. III follows Collier through a night of deep reflection.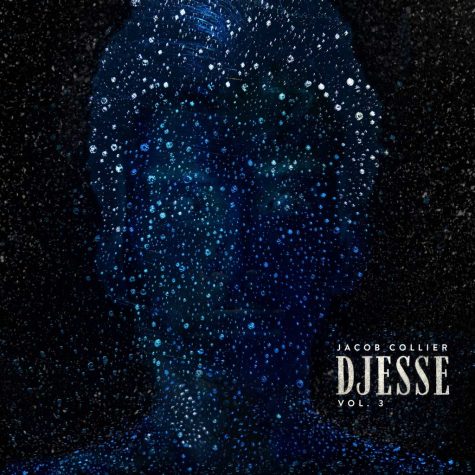 The lyrics feel like the words left unsaid during dinner and the production feels like cluttered conflicted thoughts. The intro track, "CLARTY," seemingly starts the clutter; after a few times through the album, it becomes clear that the boisterous sounds foreshadow what is to come. 
Collier explores his feelings about the world of love vividly. He quickly progresses from developing feelings for a fling ("In My Bones") to feeling fully in love with a near-stranger ("All I Need"). His feelings are in his head constantly and they are now freeing freely before he goes to bed. 
The second half of the album continues this theme and shows him going through a series of internal reflections that tire him out enough to finally fall asleep ("To Sleep"). This album is beyond creative and clever. Collier is the most underground artist, not even charting on Billboard 200, yet he most definitely deserves a shot at the award- let alone a nomination. 
folklore – Taylor Swift 
Taylor Swift is the most established artist of the eight nominated for Album of the Year. Over 14 years into her career and an already two-time winner of the award, she is the frontrunner to win. Her latest project, Folklore, was released with less than a day's notice, but would soon be the most critically acclaimed of her albums.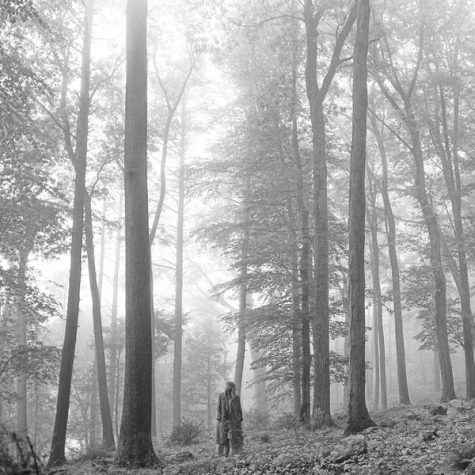 Having already conquered country and fast-paced pop, Swift has moved into a new sound- her own. She is now free from the pressures of a stern record label and the public eye. This album was created in extreme isolation with the smallest production team since her solely written Speak Now.
The lyrics in Folklore are the best of the year and Swift's career-best. They bring deeply personal and fictional stories to light from the darkness of Swift's quarantine thoughts. The teenage love triangle trilogy, as Swift calls it, tells the same story of a high school affair from three perspectives through a series of songs ("cardigan," "august" and "betty"). It shows off Swift's storytelling like never before.
All the messy moments of reputation and Lover were instantly forgiven after the release of this album. None of the songs are radio or stadium friendly, which would have been required by an album in any year other than 2020. Swift has made the quarantine album, and it will live past the conditions it was created under.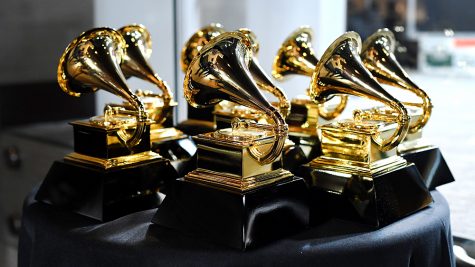 Many of the projects in the running for Album of the Year could have been exceptional bodies of work with pruning or better lyricism. They show promise, but this is not the award for Best New Artist; The Album of Year must be truly exceptional. 
In a year like 2020, the winner of the most sought out award in music should completely represent the year. Future Nostalgia, Djesse Vol. and Women in Music Pt. III are albums that will be talked about for years, but folklore simply serves too perfectly as this year's soundtrack. 
About the Writer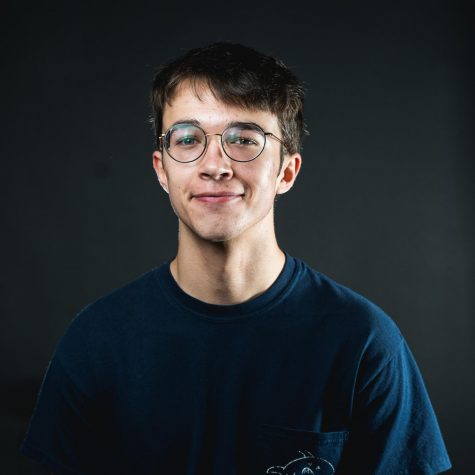 Jeremy Garza, Editor in Chief
Jeremy Garza is a senior, and not a Challenge Middle School graduate, a fact which he laments. However, his remarkable memory, obsession with the Times...