Eaglecrest Football Remains Undefeated After Win Against Grandview
With CHSAA announcing the returning of football in late September, teams were forced to cram practices to get ready for a short season at the beginning of October. Teams will end the season on November 14th, playing 6 games to determine their rank in their specific conference.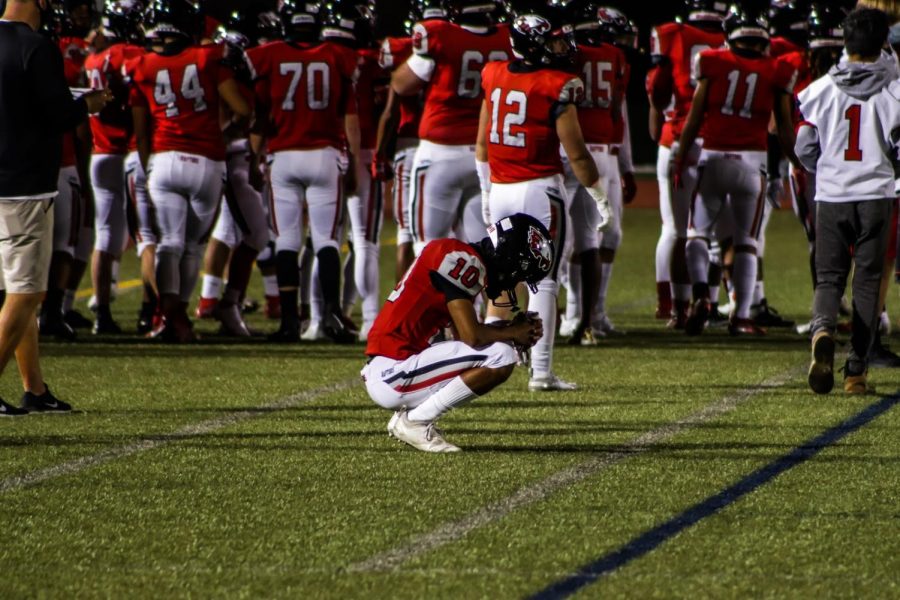 Eaglecrest took these circumstances and set the tone for an exciting yet short season ahead. Going 2-0 heading into week 3, Eaglecrest is currently ranked No. 5 in Class 5a.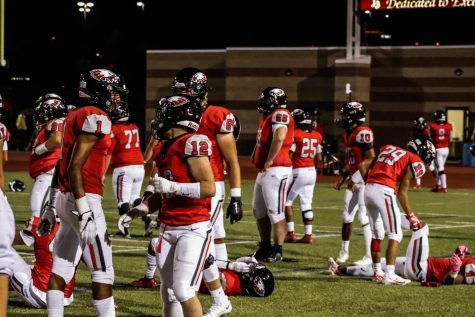 In week one, the Raptors beat Cherokee Trail 62-50 in an intense, high scoring game. #4 Seyi Oladipo, after committing to Boise State earlier that Friday, proved his worth by returning two 95+ yard kickoffs. #2 JP Luketo also had an outstanding game with 165 rushing yards and 3 rushing touchdowns. #3 Khalil Howard, our new starting quarterback, also had an amazing first game playing for the Raptors. He had a 72% completion rate throwing for 219 yards in total, with two touchdown passes. Cherokee Trail put up a good fight, but Eaglecrest was able to pull through and take our first win of the 2020-2021 season.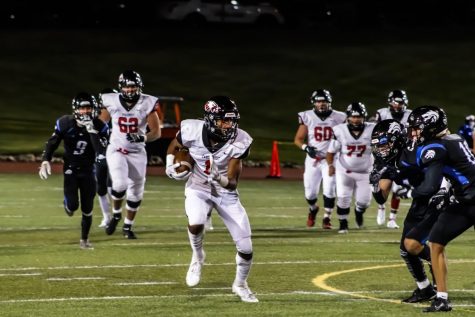 Week two came down to the wire, with Eaglecrest coming out on top 43-41 over our rival, Grandview. The Raptors kicked off the game, receiving the ball and succeeding in a long drive that resulted in a 1 yd touchdown from #2 Aiden Medina. Eaglecrest was able to maintain the lead up until the end of the first half, when Grandview returned Seyi Oladipo's punt return fumble to make the score 28-21. The game ended up going back and forth like this until Eaglecrest's Aiden Medina was able to clutch the win with a 2 pt conversion to increase the Raptors lead by 1 point in the last minute. Although there was a lack of fans in the stadium last Thursday due to COVID-19, the energy was able to persist throughout this intense rivalry match up.
The Raptor community and other high school sports fans expect a lot from Eaglecrest football as they set the tone for a successful season.
Leave a Comment
About the Writer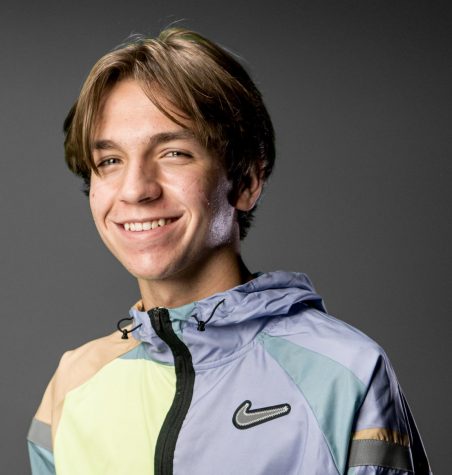 Brendan Belfield, Video Content Editor
Brendan Belfield is a senior here at Eaglecrest going into his second year as Video Content Editor for Nest Network. He loves to cover sports and something...