Limbo Album Review
Amine's Limbo shows maturity and explores growing up.
After a two year long absence from music, Amine has returned with his highly anticipated sophomore effort Limbo. Going into this album, I had my fair share of worries, as his prior work was mildly inconsistent. Sitting with this album for a few weeks now, I can say with confidence that this is easily his best body of work. 
Starting off his career with a rocky spotlight, labeled as a one hit wonder with his breakout single "Caroline". Many people, myself included, never thought that he would progress past this R&B heavy track. Good For You was a solid first effort, but it still felt like there was something missing. He followed up with a much sleeper, trap influenced mixtape titled ONEPOINTFIVE. There's nothing inherently wrong with either projects, it just felt like Amine had much more to say through his music. With Limbo, we finally get his most consistent, hard-hitting sound.
starts off with "Burden", a statement track that is certainly a pleasant surprise. He proclaims the song is the music "you'd pick your homie up from jail with", and he isn't wrong. The track features some of Amine's best bars to date. If people were still sleeping on his work, this track is certainly a wake up call. For any generic artist, following up this track would certainly be a challenge.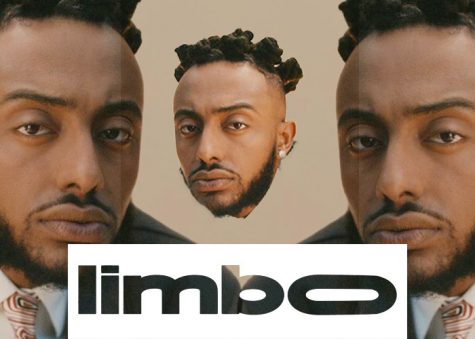 Amine sees this challenge and raises it one with the amazingly catchy "Woodlawn". This is easily the best track on the entire album. Referencing Portland, his hometown, he talks about growing up in Woodlawn park. With flute to string together the production, Amine brings so much charisma to the table. He spits, "came a long way from that Woodlawn Park/Now, young Amine pushin' push to start". He juxtaposes growing up in the park to his success in the music industry.
Shifting to cuts like "Roots" and "Compensating" is a great transition into the smoother side of this album. "Roots" is a much slower track that consists of great features from JID and Charlie Wilson. It's not often that Amine sings with such passion, and JID flows with such smooth consistency. It's tracks like this that show the slow progression to much more raw, passionate songs. 
There are a few moments on the album where some of the tracks fall flat on their face, like the track "Easy". This track could have been a solid R&B blend, with a feature from the well known Summer Walker. Unfortunately, the track in execution is a pretty bland and boring choice to be on the tracklist. This is not the only moment like this either, with the shrill crooning on the track "Becky". The track is talking about an important issue in families, interracial relationships. If the song had been executed well, I think it would have been a really good statement about that aspect of society.
With the track "Fetus", the album reaches the saddest and darkest part of the entire project. Amine talks about his girlfriend wanting a kid, but how he can't live up to her expectations of him. Working endless jobs to support his girlfriend, their schedules never match up as she's always busy. He says he wants a kid as well, but he questions how he could even be a good father. Amine wonders what kind of father he would be if he brought a kid into the world, if he can't even support him. This track features guest verses from the rap trio Injury Reserve, highlighting recently passed member Groggs. The instrumental features a clanking, heavy hitting sample that ties the dark theme together and undoubtedly one of the best moments throughout this entire album.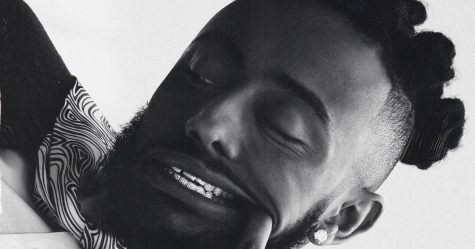 Taking a look at Limbo as a whole, we're left with Amine's best work to date, easily. This project is not only to the point, but serves as a great statement in his discography. The maturity from his last mixtape ONEPOINTFIVE is incredible, he's only going to grow from this point. This has not only been a project I've had on repeat since its initial release, but an album that makes me ecstatic for the future of Amine's music.
Leave a Comment
About the Writer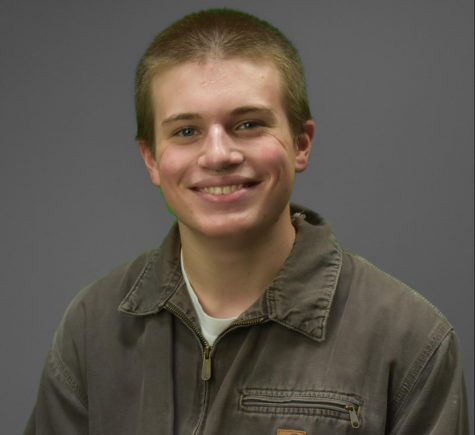 Sam Norris, Reporter
Sam Norris is a senior and a first year member of the Nest Network. Sam specializes in video based around pop culture and being an on camera personality,...