12 Hidden Gems on Netflix
Stardust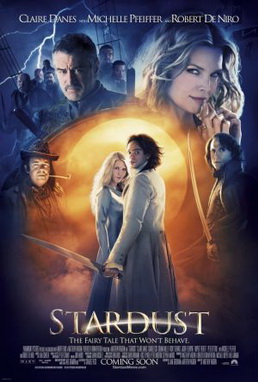 One of my personal favorites on this list, this movie follows Tristan Thorne (Charlie Cox) as he goes to claim a fallen star (Clair Danes) for the girl he has fallen in love with. But he runs into some problems along the way: the star is being hunted by a witch (Michelle Pfieffer) who needs the star's heart to regain her youth, three princes battling  to capture the star for their father and Captain Shakespeare (Robert De Nero) and his band of thunder pirates. And if that doesn't sell it for you, maybe the fact that the narrator is Sir Ian McKellen (Magneto, Gandlaf), and Henry Cavill (Superman) has a brief cameo well. 
Nightcrawler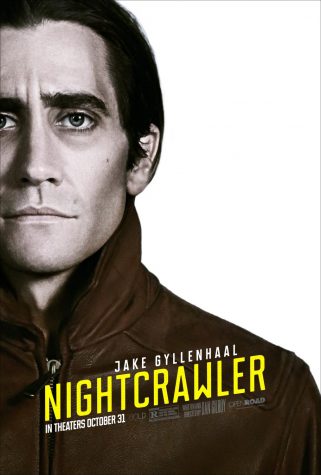 One of the more disturbing movies on this list, it centers around Louis Bloom (Jake Gynelhall) and his quest to make money off filming clips for the news. But not just any clips, close ups of car accidents, murders and anything gory. But what seems like an interesting and not in the least bit disturbing movie, soon turns into a shocking and unpredictable crime story as Louis realizes that if he beats the police, he can change the crime scenes into something more than just a couple of corpses.

Merlin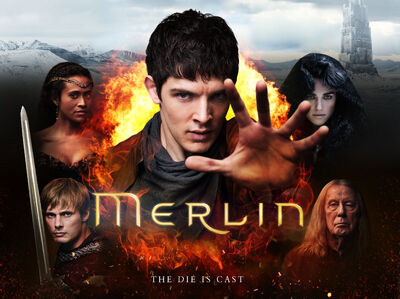 In this new twist on the story of King Arthur, we meet Merlin (Colin Morgan)  as he is first entering the castle to serve under Prince Arthur (Bradley James) and his father King Uther Pendragon (Anthony Head). Throughout the next several seasons we see new takes on classic characters like Morganna (Katie McGrath), Gwenevere (Angel Coulby), Percival (Tom Hopper) and more -all while the bromance between Arthur and Merlin grows. 
Jersey Boys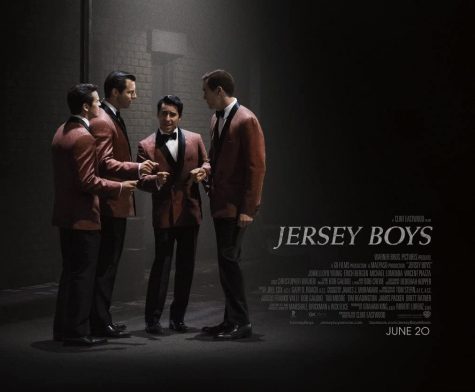 For all you theatre nerds out there this one's for you. It tells the true story of Frankie Valli and the Four Seasons- a rock band from the 1960s. Each season is narrated by one of the four members of the band. What I thought was going to be a simple movie turned out to be so much more. You will begin to fall in love with their journeys and root for their happy endings. 
Glow up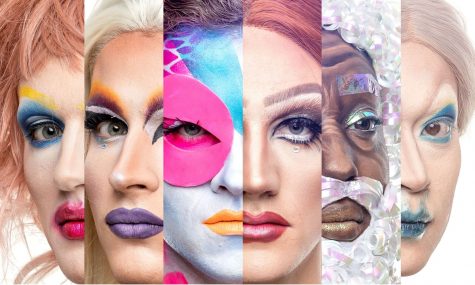 For all my reality TV fans, we have a show that follows 10 MUA's as they compete for a position as a makeup artist for a major company. Each week they have a challenge where they are thrown into the life of a working MUA and the two worst performing artists are put in the red chairs. After the first challenge, they go on to make a look inspired by a creative prompt. If the two MUAs in the red chairs perform well, then they can beat the chair. But they need to be replaced by someone else. At the end of the day, the two MUAs in the red chairs must battle it out to secure their place in the competition. 
Billy on the street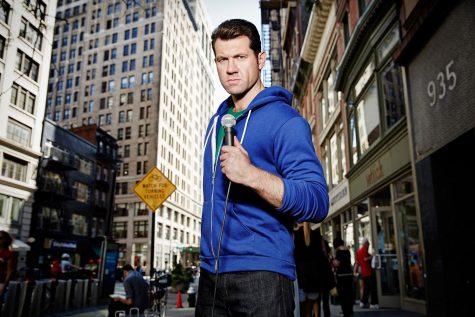 Need a show to watch while doing something else? Then this is the show for you. It's all about Billy Eichner as he asks random questions to people he finds on the streets of New York City. He even invites celebrities to ask questions to their fans with him. This show is as funny as it is ridiculous. 
Grand Hotel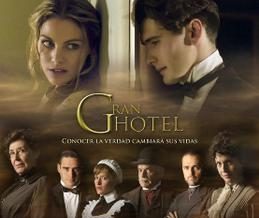 One of the best international dramas on Netflix, we follow Julio (Yon González) as he goes to work at the grand hotel as he attempts to find his sister's killer. But along the way he finds romance, scandal and money. With amazing supporting characters, all three seasons will keep you on your toes. Not to mention the ending is almost as perfect as the rest of the show. 
3% (season 1)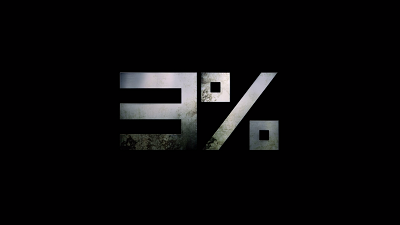 This thrilling show focuses on multiple 20 year olds as they battle to make their way to the offshore- a remote paradise island. But here's the catch: if you lose, you're stuck in the poverty-filled city called the Inland. However, throughout it all there is a secret organization threatening to take down the powerful and start their own equal lives. As great as the first season was, there's no surprise that any of the newer seasons just don't compare. 
Myths and Monsters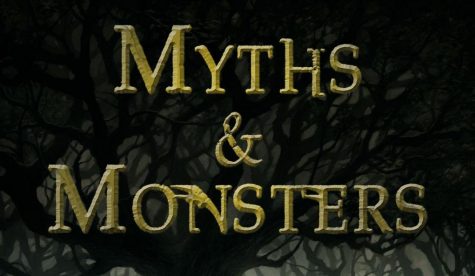 Myths and Monsters explores the darker sides of the stories of Europe's narratives. With such stories as King Arthur, Dragons and more, it leaves you thinking about the truth behind your favorite tales. Sitting at only 5 episodes, it is a nice quick watch. 
Twin Peaks (season 1)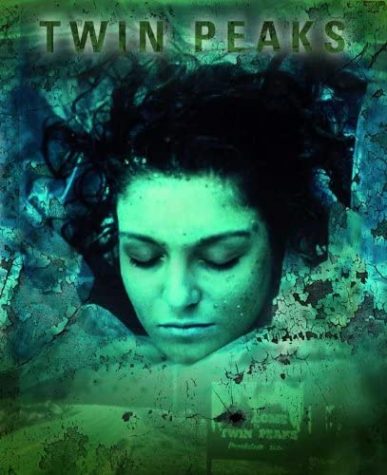 Meet Agent Dale Cooper (Kyle McLachlan) as he visits Twin Peaks to solve the murder of Laura Palmer (Sheryl Lee), a 17 year old high schooler. But along the way he finds the supernatural,drugs and abuse. What he thought was a straightforward case soons turns out to be a twisted and truly creepy case. Season one of Twin Peaks is a cinematic masterpiece whereas season two is only okay -but worth the watch for Frank Silva as Bob. 
The Half of It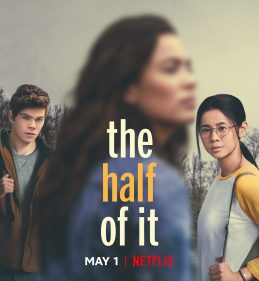 A adorable and dorky Netflix original based off of the French play Cyrano de Bergerac, it follows Ellie as she battles a crush on the popular girl, Aster. But when a boy comes to her for help with writing love letters to Aster, Ellie can't help but accept; afterall, it might be Ellie's only chance to tell her how she feels. What happens next is a messy love triangle and cute friendships. 
The Circle (America)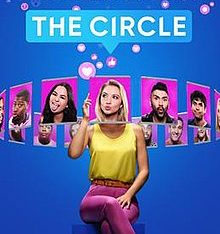 This reality TV show explores the reality of social media and catfishing. When contestants move into several apartments, they make a social media account that the other contestants can see. But here's the catch-they never meet face to face. At the end of each week, they rank each other and the two top ranked contestants get to vote someone off.
About the Writer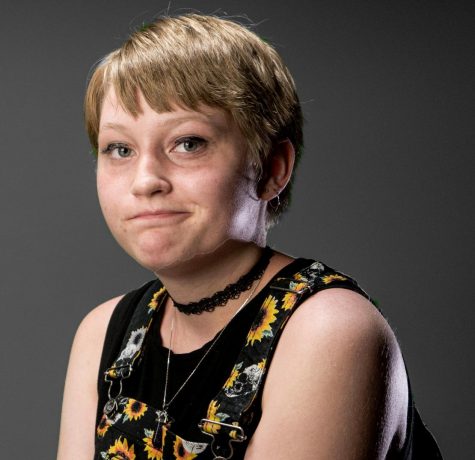 Ava Cohrs, Reporter
Ava Cohrs is a sophomore at EHS. She has been in Nest Network for half a school year already. Her favorite content to write is pop culture pieces. She...