Top Ten Children's Shows For Quarantine
These are MY personal favorites and I am very passionate about this subject.
These wild times of being under quarantine make me want to go back to a simpler time; this simpler time would have to be the golden age of children's entertainment. I am not talking about the age that my dad always talks about, the one where he would have to get up early to watch his shows every Saturday and if he missed it he was out of luck. I represent Generation Z and am a proud user of DVRs and streaming services. 
I am talking about the beautiful age between 2007 and 2014. The TV shows were funny and fresh and not too cliche; it was just right for pre-teen Jeremy. Waking up on Saturdays at 10:00 and he was ready to watch recorded reruns. 
My top ten shows each come with a distinct memory of watching for the first time, the last episode and plenty of memories since. They made me learn lessons that I didn't learn from school or my parents. I laughed at cheesy puns during my first viewing of each episode, and now I look for the jokes that were originally geared towards my parents. 
This top ten is a look into my earliest years when I was fortunate enough to not have real-life worries. I originally watched these shows under four different roofs; I would with my siblings and parents on the same couch in different rooms. I hope you have enjoyed or get the opportunity to enjoy these shows with your family on your couch in this tough time.
 NUMBER 10 – Victorious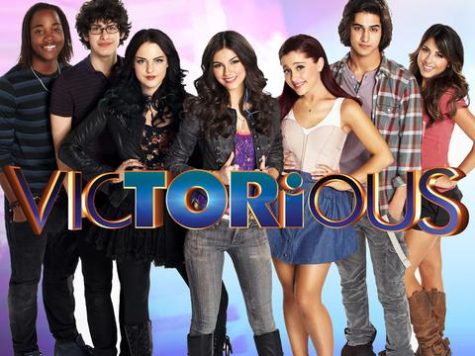 The main character of this show, Tori Vega, finds herself getting a spot at an exclusive performing arts school in Hollywood and she is terrible; she's annoying and not very talented. But Victorious is still worth the watch due to the supporting leads and subplots and the ensemble cast, which has intricate relationships that evolve throughout the show.
At Hollywood Arts High School, the characters find themselves in sketchy acting classes and competitive singing duels. The all-star cast, especially Ariana Grande, are talented on-screen and still interesting off-screen. Their interviews, including the infamous "I think we all sing", and personalities kept this show interesting to watch.
 NUMBER 9 – Good Luck Charlie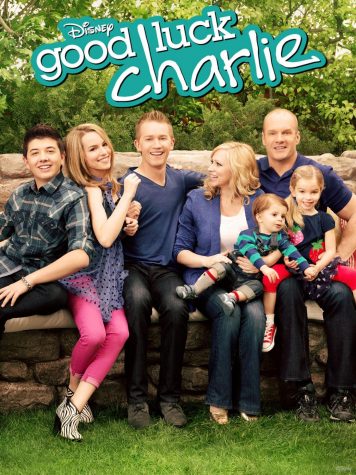 The Duncans. A family living in the suburbs of Denver are the basis of Good Luck Charlie. Each episode includes a vlog from the main character, Teddy, intended for her toddler sister to watch when she is older. The content in the 2010's twist on home videos is relatable to anyone with siblings or wild parents.
Teddy has three, and eventually four, siblings that always seem to be scheming or getting into friendly family drama. Their dad, Bob, is a bug exterminator that deserves all of his hype in current social media trends. And their mom, Amy, is a clout chasing queen that enjoys drama a little too much. This picture-perfect family is oddly interesting to watch and learn from.
NUMBER 8 – Lab Rats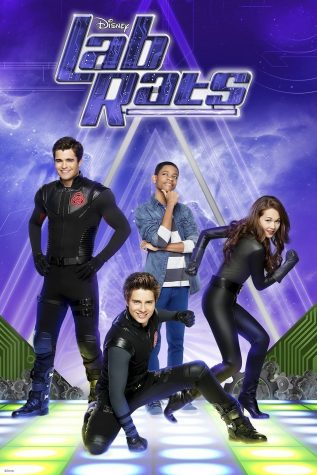 Can you imagine moving in with your new step-dad and learning that three bionic teenagers are living in your basement? Obviously not, but that's the premise of Lab Rats. The show follows Leo navigating his new life living at his stepdad's house with his new bionic "siblings". The super fast Bree, super smart Chase and super strong Adam all live with powers given to them by their bionic chips.
This show is funny from the first to the last episode- the spin-off Elite Force is another story. The idea behind this show is what really hooked me, and I still think about it often. Having a bionic chip would be life-changing and is crazy to even think about. Watching Leo go through his teenage years getting into mayhem with Bree, Chase and Adam is a must.
NUMBER 7 – Suite Life of Zack and Cody
Suite Life of Zack and Cody is just an awesome show- and it is what ignited my impossible dream to have a twin. The brothers live in a hotel with their mom, who works there as a singer. They work hard to always find trouble and work even harder to hide it from the hotel manager, Mr. Moseby.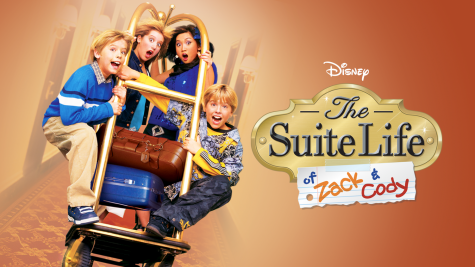 Zack is the rebel and Cody is the brainiac form a complicated duo. They are close friends with Maddy, the candy counter employee, and London, the daughter of the reclusive man that owns the hotel. The four form a beautiful connection that could never break, except when only three of them go to high school on a boat in the show's spin-off. 
NUMBER 6 – A.N.T. Farm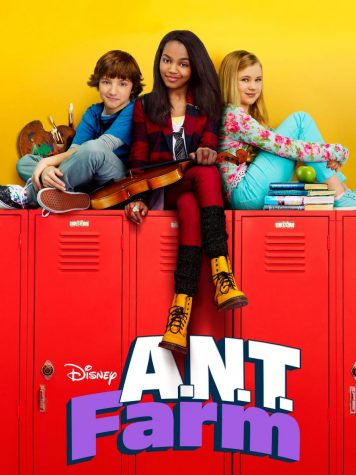 Middle schoolers with advanced natural talents (A.N.T.) attend high school far too early in a program that gives them an accelerated education due to their gifts. A musical genius, artistic genius and literal genius become friends to navigate the struggles of being a foot shorter than their classmates. The characters play into stereotypical high school social classes with ease and in a refreshing way.
A.N.T. Farm has many very legendary moments, including one of the most iconic Disney songs, "Calling All The Monsters"- not up for debate. The memorable moments made this show easy to watch, but the idea behind the show made it special to me. A major message behind the show is that everyone is special in their own way and everyone has something to offer to the world: a very important lesson to learn at a young age.
NUMBER 5 – Hannah Montana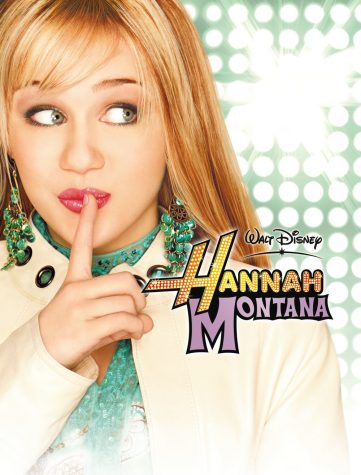 Whether you're a self-proclaimed nerd and popular or an athlete that also likes theatre, you can relate to living the best of both worlds like Hannah Montana, also known as Miley Stewart. The titular character is portrayed by Miley Cyrus- before her twerking phase. It follows Stewart and her famous alternate persona, Hannah Montana, living the best of both worlds.
Stewart attends an average high school as an "ordinary girl" while simultaneously selling out stadiums for concerts. Almost like Superman, she puts on a simple wig that fools the public into thinking that Miley Stewart is not Hannah Montana. 
NUMBER 4 – Big Time Rush
This show teaches you that sometimes you just gotta' live it big time. Big Time Rush follows a real-life boy band that hit it big and move to Los Angeles to follow their dreams of worldwide stardom. A crazed manager and assistant are always trying to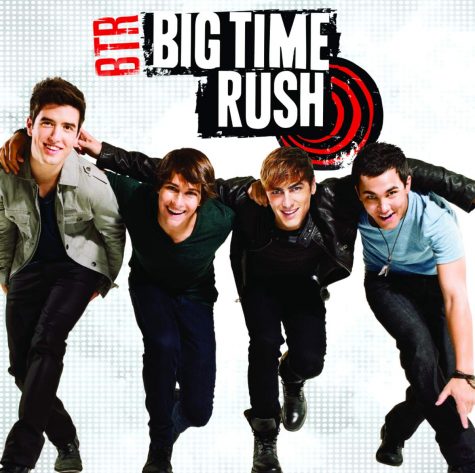 keep the four boys out of trouble with little success; the episodes, more often than not, find the boys having to navigate their way out of everyday teenage problems or up-and-coming popstar issues.
Kendall, James, Carlos and Logan- my personal favorite- were friends from Minnesota before fame and have to work hard to keep their tight connection in the big city. This show is perfect for a quick laugh and some music that actually goes hard. 
NUMBER 3 – Phineas and Ferb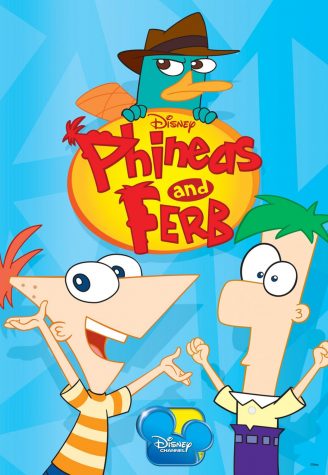 If Phineas and Ferb episodes were still being produced today, they would probably be singing, "There's another quarter till summer vacation / and corona came just to end it / So this one-time problem for our generation / is trying to stay motivated." But if you do need a good reminder of what fun feels like, live it vicariously through the two step-brothers and their pet platypus. 
The plot of each episode is simple: Phineas and Ferb build an insane contraption (like a superhero suit with inspiration from Iron Man or a portal to meet aliens on Mars) and then their older sister, Candace, tries to "bust them" to their parents with almost zero success.
NUMBER 2 – Wizards of Waverly Place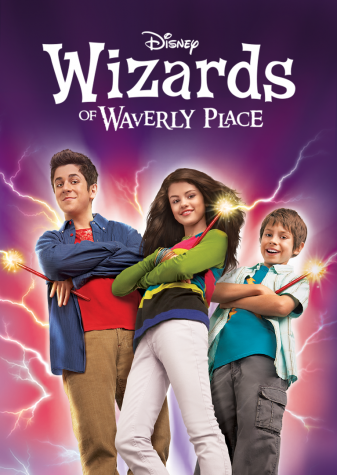 The Russo family has a secret. They have magic powers that allow them to conjure anything they could dream of. They are wizards. Imagine a world with wizards and the endless possibilities of magic. But Wizards of Waverly Place is so much more than a show about wizards and magic. It is about a family bond that sometimes grows tense, yet could never break.
Wizards of Waverly Place is four seasons of great TV. The main character, Alex Russo, is all too relatable- other than the wizard part, unfortunately. Selena Gomez is a comedic legend in this role that put her on the map. The show includes werewolves, vampires and a family-owned sub-shop. It always has plot-twists that keep your attention. 
NUMBER 1 – iCarly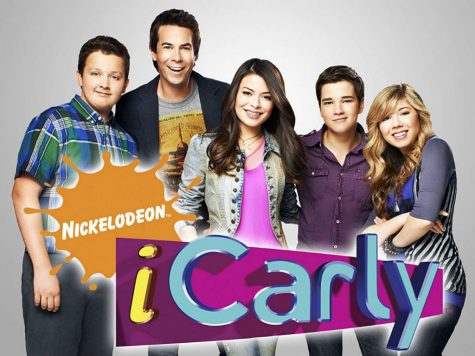 The creme de la creme of adolescent entertainment. The quirky show is pure genius and even spawned a knock off version on Disney Channel, Bizaardvark. The pilot episode shows Carly Shay and her two best friends, Sam and Freddy, making a web series that is an instant hit. The next five seasons show the kids grow their platform and relationships. 
Carly, played by Miranda Cosgrove, is a teenager that lives with her questionably sane older brother Spencer in a Seattle apartment. They live across the hall from Freddy, and Sam basically lives with them. Spaghetti tacos, shirtless Gibby and juice concoctions are all present and ready to make an imprint onto your memory. This show is perfect, even with all of its mayhem and chaos. iCarly is the perfect watch for anyone, regardless of age, race or gender. 
About the Writer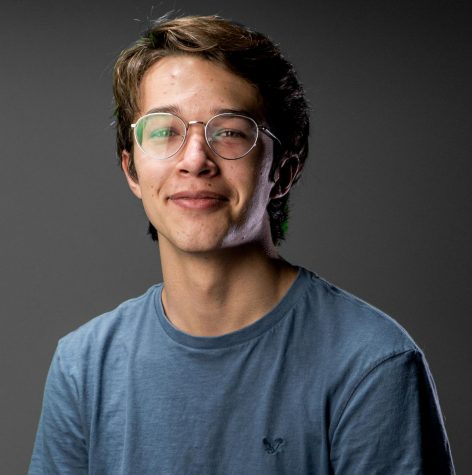 Jeremy Garza, Editor in Chief
Jeremy Garza is returning to Nest Network for his second year. He was Written Content Editor last year and is excited to be back as Editor in Chief his...