Future Nostalgia Review
Dua Lipa is finally being herself on her sophomore album.
Two years ago, Dua Lipa was unknown to the world. Her self titled debut album, released in June 2017, had one wildly successful single, "New Rules". The album received mostly positive reviews and earned her two Grammys, including Best New Artist. This award set Lipa up on a path of creative freedom and praise. 
Dua Lipa was good, but she was not remarkable yet. The world heard her voice, but we didn't hear who she was inside. Her songs could've belonged to any artist and she didn't define her sound. 
Future Nostalgia is another story. The sophomore album is energizing on the surface and is asking to be blasted. But the pure dance-pop album also has practically perfect lyrics; they carry more meaning than initially meets the ear. Dua Lipa co-wrote every song on the album- meaning she shares her insecurities and is vulnerable under the disguise of her upbeat tracks. 
The first single from the album, "Don't Start Now", found immediate success through social media. The memorable lines caught the attention of TikTok-ers and the power behind the song caused a surplus in streams outside of TikTok.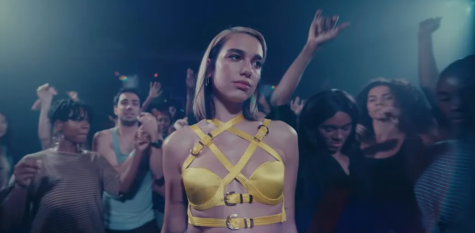 The full version of Future Nostalgia was released on March 27th, 2020 and debuted on the Billboard 200 chart at number 4. Her first album was repeatedly delayed and only reached a peak of 27. She is growing as an artist, while simultaneously growing her fanbase and supporters. 
Lipa mentions feeling free with someone in "Levitating" and discusses commitment issues in "Break My Heart." Lipa is all over the place in this album, yet somehow the madness works. She goes from one heavy topic to another without a care in the world; she is scatterbrained and it is intoxicating to hear. 
"Good in Bed" sounds as if it was written in an hour; she nonchalantly uses bad/mad/sad as rhymes. But again, with a second or third listen of the song it begins to unravel. It says things people are scared to hear and refuse to admit. The track goes beyond a song about a one-night stand; it captures the feeling of knowing you're at a dead end with another human and that it is okay. 
The highlight of the album is "Physical". Hailing vibes from the 80s, the song feels like a blast from the past; it directly references Olivia Newton-John's song of the same name. Dua Lipa manages to honor Newton-John's song and still make it her own. 
"Physical" is a prime example of Lipa taking charge of her destiny. In the song she is more than confident, production-wise and lyrically. She knows what she wants- the freedom to do whatever she wants- and she shouts it from the rooftops.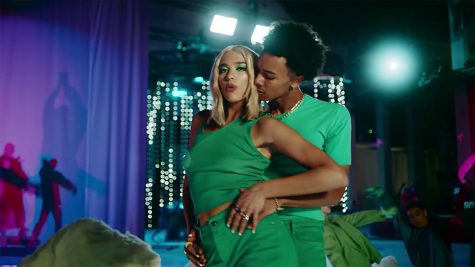 This album is Dua Lipa. Through listening to this album, you yearn to become friends with her or wonder if she was dropped as a child. She is completely true to who she is, it is truly a triumph. 
She breaks down her walls and talks directly to her audience without remorse in real-time. By the end of the album we hear the final track of Future Nostalgia, "Boys Will Be Boys." This is Lipa's unedited thoughts on sexism and how the media portrays gender. She sings:
"It's second nature to walk home before the sun goes down / And put your keys between your knuckles when there are boys around / Isn't it funny how we laugh it off to hide our fear / When there's nothing funny here?" 
Lipa does not care who is hearing her words and tells people to speak their mind on this song. She wants to continue the conversation that many artists before her have started. "Boys Will Be Boys" is a song about experiences that men will never have to understand and it makes us understand. It does not bash men but bashes the society we live in for holding women to higher standards while hypocritically letting boys be boys. 
Totally unapologetic, Dua Lipa is not scared on Future Nostalgia. She is original, yet still follows basic themes and trends from the music industry.  Lipa is full of potential and, hopefully, will not lose her growing momentum. This album is excellent and deserves to be listened to at full volume.
About the Writer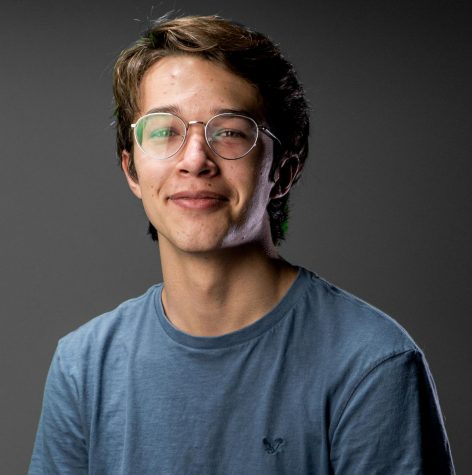 Jeremy Garza, Editor in Chief
Jeremy Garza is returning to Nest Network for his second year. He was Written Content Editor last year and is excited to be back as Editor in Chief his...