Review of the Album, Circles
Mac Miller is a hazy memory of a man on his sixth album.
Mac Miller died on September 7, 2018. A month after releasing his fifth album, Swimming, in early August, the singer was gone as quickly as his last summer. Swimming was extraordinary and captured Miller's growth. He tested his limits and ability on the critically acclaimed album. 
Circles was intended to be a companion piece to Swimming. Miller wanted to convey the idea of swimming in circles; a representation that life is in constant cycles. 
After Miller died due to an accidental drug overdose the music industry was unsure if his fifth album would be the last. On January 8, 2020, it was announced by his family that a new album would be coming entitled Circles and released the first single, "Good News."
The single was a perfect insight into how the album would sound and feel, and what it would represent. Miller sings about being drained from living in the public eye and how everyone just wants to hear the bright side and positive outlooks. He is drained from always apologizing and drained from being tired.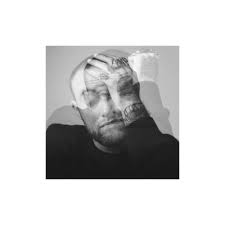 Circles was released almost two weeks later, on January 17. The album included 12 tracks with his vocals alone. Prior to Miller's death, he was working closely with Jon Brion on Circles. Brion knew the vision and direction directly from Miller and finished the album with his best effort. 
The easy-going vibe almost makes Circles feel like it's directly from Miller. Yet this album is undeniably different. The album feels like a window into how the people closest to him viewed him. This mix of Miller and others creates an album that gets slightly lost and confused at times.
Three consecutive tracks—"Woods," "Hand Me Downs" and "That's on Me"— all sound incredibly similar. There are low points in the album that disappoint, but Miller was not a perfect artist. He had plenty of low points in his music; it is the authenticity in his emotion and lyricism that holds him afloat in the music industry. 
"I Can See" is a highlight of his talents. Miller is almost optimistic on this track. It follows his confusion about life and states what he thinks he knows about the world. He talks about dreams and reality. His thoughts resemble a request for knowledge from a faraway god about the unknowns. 
Miller has an interesting history with religion. He was raised Jewish after his mother but went to a Christian grade school due to his father's wishes for him to receive a good education. On this album, he often questions what comes next. He talks wholeheartedly about living forever in one moment and then chants on about waiting for the inevitable. 
The opening, title track is the strongest on the album. "Circles" executes Miller's swimming in circles mantra perfectly. He sings the idea in a song that also tackles love and pain. He mentions his addictions and past loves. Miller explains the cycles of the world effortlessly with sorrow and confidence.
"

Well I drink my whiskey, and you sip your wine / We're doing well, sitting, watching the world falling down, its decline / And I keep you safe, I can keep you safe / Do not be afraid, do not be afraid"

— Circles

 
Mac Miller said how he was feeling about himself and his life, but only got to tell his thoughts and worries after it was too late to hear a response. This album carries the emotional baggage Miller dropped when he left this world. 
Circles, with all its imperfections, might be the final curtain call for Mac Miller. This leaves fans with heavy hearts and grief, but not complete disappointment. This album won't go down in history as Miller's best, nor worst; it will go down as his final statement on life.
About the Writer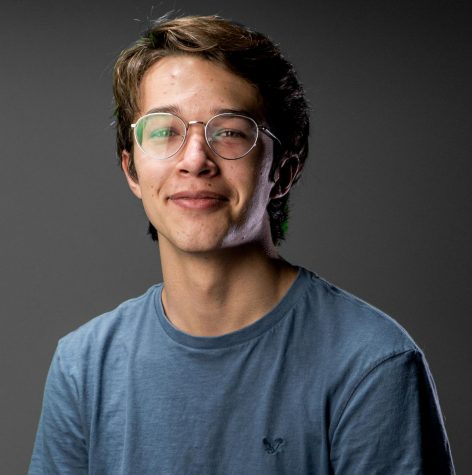 Jeremy Garza, Editor in Chief
Jeremy Garza is returning to Nest Network for his second year. He was Written Content Editor last year and is excited to be back as Editor in Chief his...