Boys Lacrosse Season Takeoff
Saturday, March 11 marked the opener for the boys' lacrosse season. The team's first non-league match against the St. Mary's High School Pirates was a fantastic way to start the season. Winning 15-4, the Raptors dominated the Pirates with a 12-point lead by halftime. Junior Everett Breniser led the team with six goals and five assists for this game, winning 11 out of 15 points. 
The energy was high for the team as they looked forward to the game against Northfield on Wednesday, March 15.  
The Raptor boys geared up at 6:00 p.m. at Legacy, for their biggest battle yet.  By halftime, the team was behind by more than 5 goals. The Northfield Nighthawks showed no mercy as they continued to beat the Raptors, who ended the game with a loss of 6-18. Senior Preston Legette and junior AJ Katagi led the team with 2 goals each this game. 
"As the season continues, I want to see a change in effort," said Legette. "There are days where we don't work as hard as we should, and it comes back to hurt us during the game."
Only two games into the season, the boy's team stays hopeful for their upcoming games, taking everyone as a lesson or a prize. 
"I am looking forward to seeing how far we can go as a team," said Breniser. "We have a chance at being really good and I'm looking forward to us playing at our highest level."
Now, the team is preparing for a three-game week. Tonight, March 29, they will take on the Highlands Ranch Falcons. Competing against Thunderridge High School at Legacy Stadium on Friday night, they will end the week with an away game against Palmer High School on Saturday.
Leave a Comment
About the Writer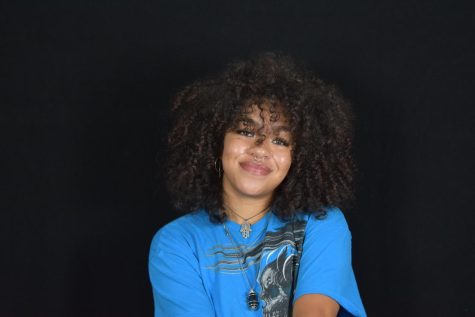 Rhyan Herrera, Editor
Described as passionate and independent, editor Rhyan Herrera has been in Nest Network for three years. After this year, she plans on going to a college...