Coronavirus and A.P. testing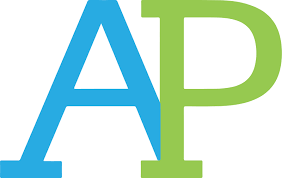 Our world has changed drastically in the past month because of COVID-19 and Advanced Placement classes are not exempt from this. With the switch to online classes, College Board, the organization that brings us A.P. testing, has had to completely change their testing plan. 
Depending on the school, A.P. tests are either still happening, not happening at all, or happening online, as is the case for Eaglecrest. EHS students have the option of taking A.P. tests online or not taking them at all and getting a refund for their testing fees. 
"It was a good idea to keep the exams because students have worked all year, and many continue to work, toward getting college credit," said A.P. Language and Composition teacher James Proctor.
However, even though College Board is still offering A.P. tests, their format will be vastly different for most subjects. The test will be shorter and will assess a student's ability to apply their knowledge through one or two writing pieces rather than through multiple-choice tests. They will be open-note as well as delayed from their original date, so A.P. students will have to check their new testing date and time through College Board's website. But much about the tests still remains unknown.
"After listening to several presentations from College Board, it is hard to gauge what the scoring will look like this year compared to most years," said A.P. Physics teacher Michael Haugen. 
Though this is to be expected from such an unusual situation, it can be a source of anxiety for some students. Thus, College Board, alongside A.P. teachers, continues to work to bring clarity and organization to students regarding testing and instruction. The decisions College Board has made, of course, have been received with varying levels of support.
"I think that College Board's decision is not only fair but very beneficial to students during this critical time," said junior Delaney Dunlop, who is taking four A.P. tests this year. "As an A.P. student, it not only reassures me that A.P. understands their students and their time, but I know I can take a breath and continue to study." However, not everyone agrees with the changes made to the A.P. tests. 
"[College Board hasn't] done the most rational things, especially with the AP Gov test," said sophomore Elizabeth Carlsen. "But they're in a really tough spot with having to make a completely new test within a few months," she acknowledged. She brings up a good point that A.P. testing, as well as education and even the world in general, is facing a situation we could not have predicted, and now must find a way to work with it.
"I don't exactly know what the perfect solution is, but I do appreciate taking equity issues as a main point behind how they are revising the tests," said Mr. Haugen, and he added that he agreed with their decision to shorten the test and make it available at home. "I hope they take a hard look at the social/emotional impacts not being able to see classmates and teachers has on teenagers and take that into consideration when grading these tests."
According to their site, the College Board has, in fact, been taking students into consideration, as they "surveyed 18,000 AP students and 91% indicated they want to complete [their A.P. exams], urging us not to cancel this opportunity they have been working toward." 
Carlsen concurred. "I've already spent more than three-fourths of the school year preparing for this, so not taking it seems like a major waste of my time and effort," she said.
The almost last-minute rehaul of A.P. tests this year is certainly not ideal, but College Board has been working to make the best of the situations, providing updates and resources on their website -and through email- for students and teachers to better prepare. Yet the A.P. test changes are not, perhaps, the most disorienting part.
"The exam hasn't changed things as much as being stuck at home has changed things," said Mr. Proctor. "I know that I am losing instruction in class and time for questions in class. As a result, I'm trying to give good feedback." On top of a lack of in-person teaching, there's also the matter of different learning styles.
"Some students work much better independently than others," said Mr. Haugen. "This year could be a good year for Eaglecrest students on the AP Physics 1 exam since there is time to practice a bit more before the test on May 14th."
For many A.P. students, the switch to an at-home, online A.P. tests is merely an inconvenience, but for those lacking the resources and connectivity to be able to prepare and take the at-home tests, the change is more of an issue. Thus, College Board is also working to make sure that these students have access to the resources and technology they need to complete their A.P. journey this year. If a student requires such resources, they -or someone they know- can fill out a form on the College Board website. 
Of course, the changes to A.P. testing have brought to light a few issues alongside a lack of consistent resources, and college-bound A.P. students face another question: Will colleges change their admissions requirements or ideals because of the A.P. changes?
"From my AVID teacher, I have been informed that most colleges are changing their admission requirements, especially for the class of 2021," said Dunlop. "For the colleges that aren't, I hope they reconsider. You can't ask me for a 1300 on my SAT that I never took."
Indeed, many colleges are opting toward leniency in regards to SAT, ACT, and A.P. testing requirements in light of the COVID-19 pandemic. Across the country, dozens of colleges and universities are adopting a "test-optional" policy for college applications for the class of 2021. Some are even considering making this a permanent change. 
"I think colleges need to use a very wide lens when they are looking at admissions," said Mr. Haugen. "I do not think that this year's grades or AP test scores will be an accurate indication of performance for some students."
The craziness of the coronavirus has forced so many systems to adapt, including A.P. testing. Whether or not the change will have a long-lasting effect remains to be seen, however.
"There are always people who want the writing portion of AP exams to be completed on the computer," said Mr. Proctor. "Maybe this will be a push for that to happen in the future." So perhaps the alterations to the tests this year will end up changing how tests look in the future. They could also affect a more broad, ideological change.
"I think that this pandemic may help frame the importance of equity issues with regards to who has access to the resources required to perform well on AP exams," said Mr. Haugen.
No one expected the coronavirus pandemic to happen so quickly and so intensely or the unprecedented change it would bring with it. It has pulled us out of old habits and long-standing systems, flinging us into the unknown. But from change comes adaptation, and A.P. testing is a good example of this. It may not be what we wanted, but A.P. testing -whether you like it or not- will go on.
In the meantime, Mr. Haugen said, "Take a deep breath and do what you can do to prepare. Remember that everyone is being impacted by social distancing and AP graders will take that into account. Your physical and emotional health are way more important than a test!"
About the Writer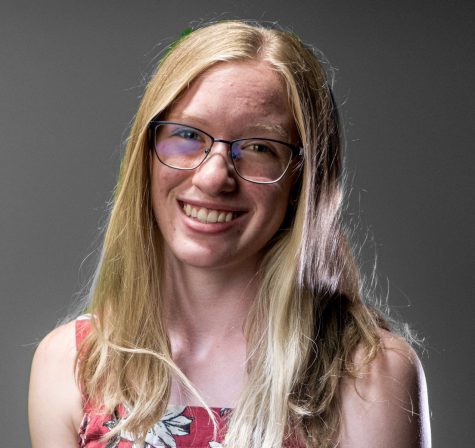 Simone Beauchamp, Written Content Editor
Simone Beaucouamp is a Junior at Eaglecrest. This is her second year being a part of Nest Network. Her favorite content to cover is the written side of...