Season Wrap Up
Our Lady Raptors wrapped up their unforgettable season in the Sweet 16. What did you miss from this year's Girls' Basketball Season?
About two weeks ago, the EHS Girl's Basketball team took on the Highlands Ranch Hawks for a spot in the Elite Eight, which marked the fourth time in school history that the girls' varsity basketball team made it to the Sweet 16 playoff game. Even though the game did not go as hoped, the girls look back in awe of what they accomplished and look forward to the future of the EHS girls' basketball program.   
Girls' Basketball took this season by storm, shocking many as they moved silently. They ended the season with a 15-10 record and a 60% winning percentage, holding a solid spot in the state's top ten going into playoffs.
"I definitely think this season changed the program a lot in many good ways," said senior Anjolene Ramiro. This season was the first season since 2006 that the Lady Raptors beat the Grandview Wolves during a home game. The team also defeated the rival team the Rangeview Raiders twice this season–first in a non-conference game, and second in the first playoff round.
"[This season] meant everything as my last season. [It was] my last season to have fun and compete and the last season to prove we were ready to win," said senior Natalie Soto. 
For many of these players, this was the season. The season was to prove to the people who doubted them that they could do the "unthinkable". 
"With all the high expectations and the doubts a lot of people had about the team, [program development] proved how much of a great team this [is] and how far we've come over the years," Ramiro said.
Teamwork, persistence, and intensity are just a few words players used to describe this season. "My biggest takeaway from this season was learning to trust my teammates. Being positive and encouraging [my teammates] can help the team in many ways," said junior Brooklyn Bickerstaff. 
With a bond that was seen off and on the court, the girls' strong mental and physical connections showed in their plays and in their final game record. 
"I was a little worried about how everyone would get along but that quickly went away after I saw how well we all bonded together," said sophomore Amaia Jones.
Connecting on the court allowed many players to shine both as individuals and as a team. The players' end-of-the-season stats are coming in, and senior Nia Mckenzie leads the team in points with a total of 327, averaging 13.6 a game, 65 total steals, and 179 rebounds.  
"It's a blessing. I give all glory to God for giving me the ability to play this game and be able to have a positive effect on my team in as many ways as I can while on the court," said Mckenzie.
Senior Laci Roffle has been a varsity player for all of her high school basketball career. She describes this season's team as "unfinished." 
Eaglecrest still has a long way to go and isn't ready to lie down," said Roffle. Saying goodbye to seniors is never easy, but the girls on the team stand back in support as they watch the seniors move on to the next chapters of their life. 
Underclassmen are beginning to prepare for next year's season, as well as their AAU club teams league this summer. While not all of our seniors plan to continue their athletic career after high school, Nia Mckenzie will be attending Washburn University, Anjolene Ramrio will be attending CSU Pueblo, and Laci Roffle will be attending Metropolitan State University all to continue their academic and basketball careers. Natalie Soto will be going to college for nursing with her school still undecided.
This team made a mark this season, and the Raptors will continue to make progress, inching toward that colosseum game. This program is one to watch out for.
Leave a Comment
About the Writer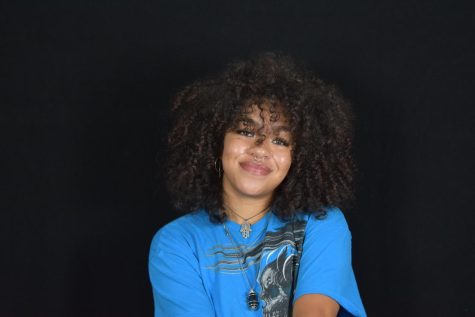 Rhyan Herrera, Editor
Described as passionate and independent, editor Rhyan Herrera has been in Nest Network for three years. After this year, she plans on going to a college...