Eaglecrest Girls Basketball Avoids Grandview Comeback While Securing a 47-44 Win
The Raptors were up 12 points at the end of the third quarter, but were just a buzzer-beater away from entering overtime
The Eaglecrest Raptors were hoping to extend the Grandview Wolves' losing streak to three games on Friday night as they prepared to host the highly anticipated rivalry game between the two.
The game began with a relatively slow first quarter, with the Wolves holding a 10-7 lead. There was a change in events during the second quarter, as Eaglecrest took a 25-20 lead going into halftime.
The Raptors took advantage of the momentum during the third quarter, expanding their lead to 38-26 entering the fourth. The Wolves, however, refused to quit. They began fouling in the final minutes of the game which led the Raptors to suffer major difficulties from the free throw line. Throughout the game, Eaglecrest shot 50% from the line compared to Grandview's 100% free throw percentage.
On the other side of the court, the Grandview offense exploded, scoring 18 points (over 40% of their entire production) in just the final quarter. In the final seconds of the game, a free throw from Grandview's Sienna Betts put the deficit down to just a single point. But Eaglecrest's Shyann Forbes was able to get a quick layup, making it a three-point game. Grandview attempted what would be the game-tying shot just before the buzzer, but missed and gave the Raptors a 47-44 victory.
Eaglecrest senior Nia McKenzie had the best box score performance of the night, grabbing 14 points, 5 offensive rebounds, 4 assists and 3 steals. Eaglecrest senior Anjolene Ramiro led the Raptor's defensive effort, grabbing 4 of her team's 10 steals. On the other side of the court, Grandview sophomore Sienna Betts scored 23 points on 7-13 field goal shooting, and grabbed 23 rebounds, eight of which were on offense.
Both Eaglecrest and Grandview will finish out their regular seasons on Wednesday night, with the Raptors heading to Mullen and the Wolves heading to Smoky Hill.
Leave a Comment
About the Writer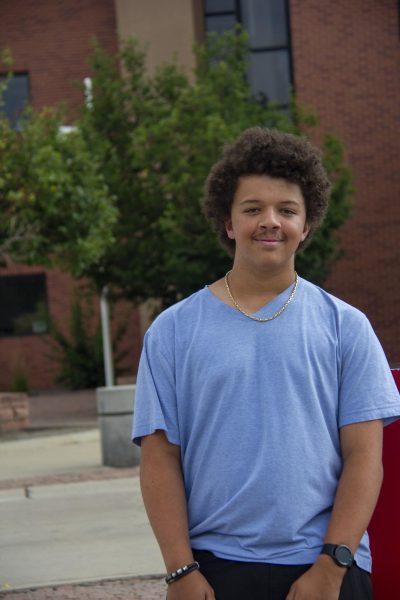 Marcus Turner, Copy Editor
Marcus Turner is a Senior at Eaglecrest High School he has been on the Nest Network team for 3 years. While being on the Nest Network he enjoys writing...