Music Transcending Generations
EHS students and staff share how their lives as high schoolers were changed and influenced by music.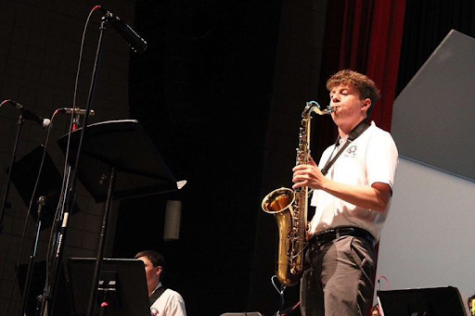 Music has consistently played an instrumental role in all cultures, but it is especially prominent among teenagers. For decades, the music teens are into has been an ice-breaker and a segue into friendships and deeper connections. But outside of the obvious, musicians have also influenced the choices teens make every day–like the clothes they wear. 
Junior Ben Lindley is a fan of Dr. John, Mac Miller, and Kurt Cobain. He is greatly influenced by rap, and even demonstrates it through his clothing choices. "I take influence definitely from Tyler [the Creator], Mac Miller, and I would say a little bit of Lil Peep and Suicide Boys," said Lindley. The face tattoos are missing, but the fashion inspiration is there. 
Similarly to Lindley, Jakye Nunley, a senior and fan of Westside Boogie, SZA, and Drake, also takes clothing inspiration from rap artists. But the key difference between Lindley and Nunley's inspiration is mindset over material. "As it relates to fashion, I mainly do not mix inspirations because their wardrobes are outrageously out of budget," said Nunley. "But I do like A$AP Rocky's style–more so his attitude [toward] fashion." 
On the other side of the fashion spectrum, grunge and alternative musicians have also had a big impact on what teens choose to wear. Social studies teacher Rusty McCleave is an avid Pearl Jam fan who has witnessed grunge musicians impact the clothing choices of two generations. 
"When I was in high school, that was when grunge hit the scene. '91 to '94 were my high school years. It was all about this effortless style, like 'I buy stuff from the thrift store', and then it became pop culture," McCleave said. "Now you go to any store and they are selling these shirts that these guys were buying at thrift stores, and now they are on sale at Macy's for a nice price. Blue jeans, Converse, and Doc Martens were all big," he said.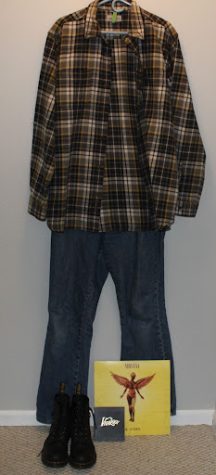 While there is an overlap between what teens in the '90s and what teens today are wearing, there is also a connection between what teens are currently listening to and what previous generations did. Orchestra teacher Coire Geare, a metalhead during their high school years, is still shocked by the popularity that metal bands have maintained since Geare's adolescence. 
"I just did not expect Slipknot to be the one," said Geare. "Korn and a lot of those groups seem to still connect with kids. I have even had kids come into my office [to] hang out and do homework, and [they'll] put on the very first Slipknot album and I am like, 'Am I ten years old again? What is going on!'"
On top of just musical influence, previous bands have also had an impact on how today's artists handle public issues. McCleave reminisced about feeling seen by his favorite band, and connected it to–a very touchy subject for some–the Taylor Swift and Ticketmaster debacle. 
"I always respected when Pearl Jam stood up to Ticketmaster 25 years ago and nobody would do it with them," said McCleave. "Today, you have Congress hearing testimony about Ticketmaster and they are calling them a monopoly in the handling of Taylor Swift tickets. It was for me their customer that [Pearl Jam] were doing that for. It was not for headlines, and I think Taylor Swift is in that same boat. She is a fan-first type of entertainer, despite the naysayers."
Outside of the music itself, both past and current artists have impacted the lives of generations of teens in positive ways. "[Music] united a whole bunch of us friends," said McCleave. "It was the soundtrack to our high school years, and even though we have all gone our different ways, we are still friends. We still have those memories, and music is part of those memories." 
Geare also related to bonding with friends through music and recalled a specific high school memory that only happened because of music.
"When I was a junior, I learned how to play this really hard electric bass solo. My best friend at the time was a guitar player, so he wrote a guitar part to go along with it," Geare recounted. "I went on stage for the talent show and played and I just had such an amazingly fun experience. I remember that so vividly. We both got off stage and were like 'That was the most fun I have ever had playing music.'"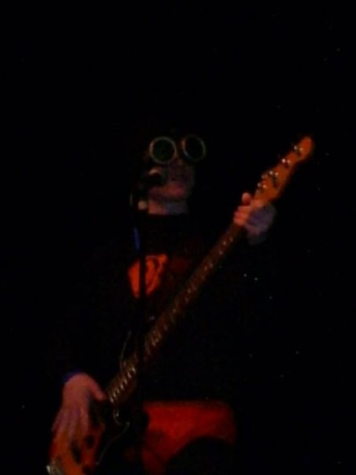 While music is certainly still part of the teen bonding experience, thanks to streaming, it is now much easier and more common for music to heavily impact the day-to-day lives of teenagers, and it is not just through their connections. For example, Nunley's music consumption largely affects his mindset and energy. 
"Music [brings] a sense of serenity for me most days," he said. "Music can be very inducing to the mood you want to create internally and the aura you want to present to the world around you." 
Lindley has also experienced the attitude influence, but on top of that, his schedule is constantly filled with music. "[Music] is all I do. Genuinely. I am almost always playing music, listening to music, or writing music," said Lindley. "Music has helped me keep calm and just enjoy the world." 
It is certain that musicians have always influenced teenagers, and the impact shows up in different ways generationally. A great number of positive experiences and meaningful connections have been a result of teens' fascination and dedication to music, and hopefully similar experiences will also be prevalent in the lives of future teens.
Leave a Comment
About the Writer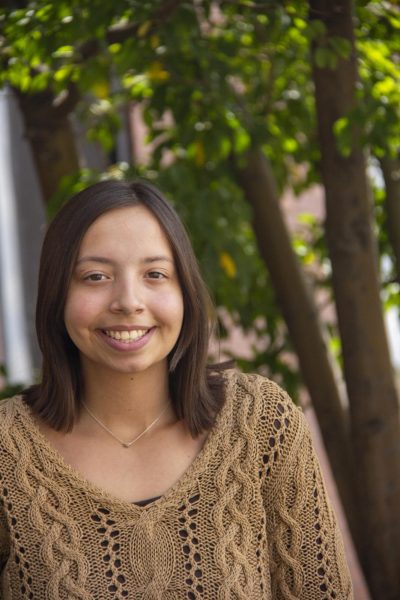 Georgia Lujan, Editor-in- Chief
Georgia Lujan is a Senior and the editor-in-chief in her second year on staff. She enjoys writing feature and entertainment stories, especially when Taylor...