Raptor Welcome Night 2023
On January 31, 2023, clubs, sports, and academics welcomed incoming Freshman as they stepped through the doors of Eaglecrest.
On Tuesday night, the Class of 2027 got their first look into Eaglecrest at Raptor Welcome Night. The annual event introduces incoming freshmen and their parents to the Raptor community and the opportunities that EHS has to offer. Just about every department, club, and sport had their own table, hoping to recruit next year's freshmen.
Most students that were at the booths were there to give advice to the eighth graders. 
"Don't be afraid to just try something and put yourself out there. If you want to do something, then just do it. [High school] goes by super fast, so just have fun! Focus on yourself and become your best self," said senior Abby Goodwin, one of this year's swim captains.
Being a part of a team or club is a way to get involved, which is the best way to get to know your school and other students. "My favorite part about swim and having a team is definitely the community and my teammates," said varsity swimmer Racheal Allen. "Even if you don't know how to do the sport when you join a team, it is just something to do that is fun and a great experience to have."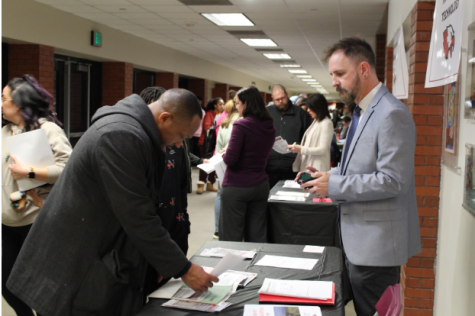 Alongside learning about clubs, Raptor Welcome Night gave parents a chance to learn more about Eaglecrest and help ease parents' fears about the transition from middle to high school. According to some parents, the event was a job well done.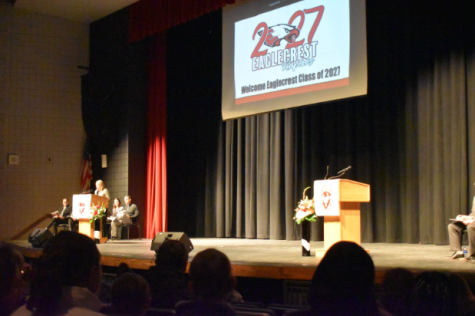 "We feel [our daughter will] be safe, [that] she'll get the best education, and be prepared for success," parent Trey Turner said.
Other people's fears, however, haven't quite been alleviated.
"The classes are so big," parent Edith Gonzales said. "I don't know how big the ninth grade class is going to be, but like my sophomore [student's] class has, I think, 800 students. Everybody's cramped."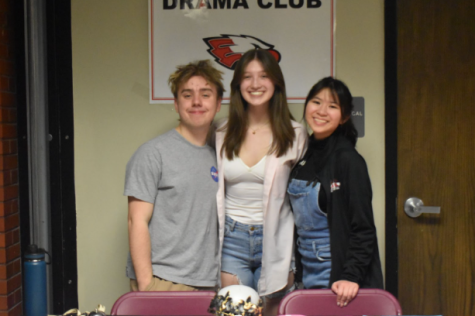 The Raptor community of students and staff are here to welcome the new freshman class of 2027. 
"To the incoming freshmen: try everything you can because it's your first year of high school! You've only got four of them," Rachel Allen said. "Make the moments last."
Leave a Comment