Safety in Sports: What is being done to ensure athlete safety?
After Bills safety Damar Hamlin suffered a life-threatening injury, we took a look at what is done to prevent and recover from sports-related injuries within Eaglecrest High School.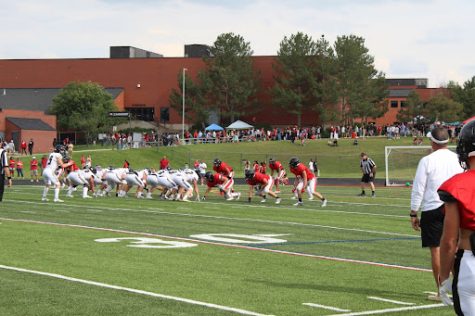 On the night of Monday, January 2, a highly anticipated NFL matchup between the Buffalo Bills and Cincinnati Bengals kicked off. Just twenty-five minutes into the game, Bills safety Damar Hamlin collapsed to the ground following a routine tackle.
It would be days before Hamlin would get back up.
The story of Damar Hamlin and his recovery has resurfaced a truth that many would rather forget: sports can be brutally dangerous. Football in particular has grown to become a symbol of sports injuries, with players prone to injuries ranging from concussions to chronic traumatic encephalopathy (CTE), a brain condition that is thought to lead to dementia.
This danger has sometimes led to tragedy, like in the case of Hamlin.
A similar incident occurred in 2004, at Grandview High School. Freshman Jake Snakenberg took a routine hit in a game against Thomas Jefferson High School. He didn't get up. Much like Hamlin nearly two decades later, Snakenberg was rushed to a hospital, but unlike Hamlin, Jake didn't make it out alive. He was fourteen years old.
Unfortunately, Snakenberg wasn't the first to lose his life on the field. To ensure that he would be the last, Colorado passed the Jake Snakenberg Youth Sports Act in 2011, which went into effect the following year. The law required coaches at the middle and high school level to receive annual concussion training. Additionally, the Cherry Creek School District has required their football coaches to undergo training on teaching safe tackling techniques. As a part of these efforts, school sports at Eaglecrest and beyond have changed for the better.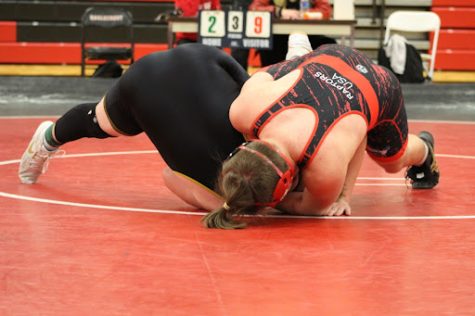 "We have to be willing to change how we do things," assistant football coach Mike Preskorn said. "The X's and O's that we do, the type of blocking that we do–we've had to change these things to make the game safer."
Sports are continuing to evolve at every level, and the number one priority is player safety. Everyone from the NFL to little league is making changes to keep players safe. And yet, injuries prevail.
Despite efforts to create positive change, there are still unfortunate episodes. What happens next? 
Preventing injuries is just as important as creating support systems for those who do get injured.
"Every sports program needs to have a skilled training staff. We are very fortunate at Eaglecrest with Dr. [Jim] Campbell and Ms. [Lisa] Chenowith," assistant football coach Josh Steiner said. "They live and breathe player safety and health, and whenever we have a kid that's recovering from an ACL tear or a broken wrist, we know they're in good hands in the training room."
It's people like Campbell and Chenowith who ensure that the road to recovery is dealt with properly. And it's been effective. According to ValuePenguin, the number of sports-related injuries has decreased significantly since 2012, with 2.1 million injuries in that year, to just 1.1 million in 2021. Although that's still a large number of injuries, the decline shows that increased efforts to prevent injuries are working.
"All of our sports have evolved in terms of our knowledge of injuries and what we can do as professionals to not only prevent them, but deal with them when they happen so that the student athlete is safe to return, and just make sure that they're okay," assistant football coach Sean Emerson said.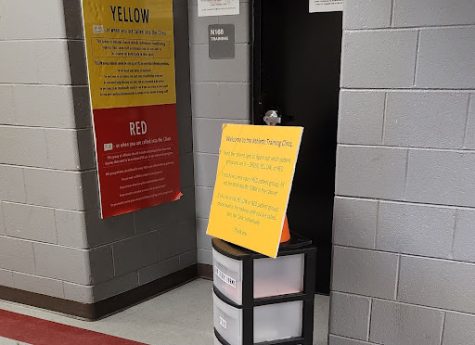 The sporting world is inherently dangerous, and that can often be showcased in brutal ways. But there is so much work being done behind the scenes to make sure that our athletes are safe, and it isn't stopping anytime soon. And while we remember the stories of people like Damar Hamlin and Jake Snakenberg, athletics coaches and trainers across the globe and at Eaglecrest are ensuring that they will be the last generation to suffer from tragic injuries on the field.
Leave a Comment
About the Writer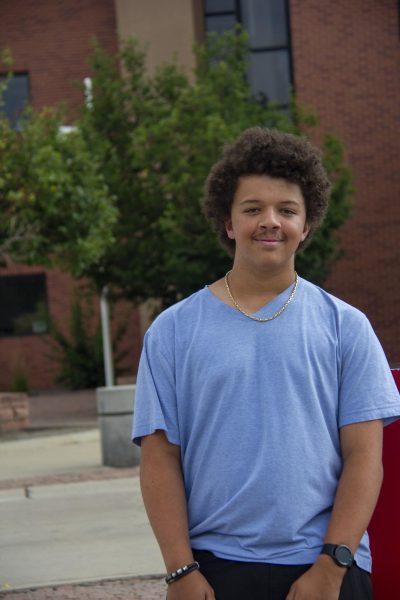 Marcus Turner, Copy Editor
Marcus Turner is a Senior at Eaglecrest High School he has been on the Nest Network team for 3 years. While being on the Nest Network he enjoys writing...