EHS Entrepreneurs
Small business owners at Eaglecrest offer insight on starting and running a business as a highschool student.
It is no secret that high school is a challenging time for all students. Whether you're struggling to keep up with grades or dealing with a chaotic home life, everyone is facing some sort of adversity. Why is it then that some Eaglecrest students choose to add even more responsibility–like running a business–to their already full plates? 
Freshman Caroline Ochs runs her own crochet business, Caroline's Creations, and specializes in stuffed animals. Ochs' brand has fluctuated, but she's always prioritized simplicity. "I have changed themes quite a bit, but have kept it simple and colorful," said Ochs.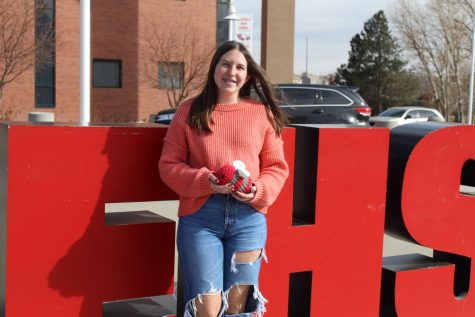 Trial and error was a key part of Ochs' start-up, given her only source of inspiration were other small businesses on Instagram. Not only has her brand evolved over time, but her products and prices have changed as well. "It took some creativity, but I got [my name and logo] pretty good after a few tries. Then I had to make products and price them. It took some trial and error to find what sells and what doesn't in my shop," Ochs said. 
While scrolling through Pinterest, Ochs came across a unique, hand-woven bag, and was curious about how it was made. "I looked it up and bought a crochet kit from Michael's later that week. I instantly fell in love with crocheting," said Ochs.
Ochs' immediate love for crocheting goes hand in hand with her biggest accomplishments since she opened her business; Ochs has become someone people turn to for advice on starting a business or how to start crocheting. That's what she has gotten the most joy from. "The most rewarding thing that has happened to me is spreading the art to people. Many have come to me asking how to start crocheting and start a business. It is really heart-warming knowing I have inspired people to do something new," Ochs said.
These accomplishments wouldn't be possible without the struggles Ochs has faced along the way and the challenges that her business is still going through. "The biggest challenge I have faced while starting my business is trying to gain constant support. Support is what makes my business stay up and running even when I'm not active," Ochs said. Throughout her time of running Caroline's Creations on social media, Ochs noticed that the less she pays attention to her business's likes and follows, the more social media support she receives. 
Ochs' goals are a result of the challenge to gain consistent support, as well as the joy she gets from inspiring her community to crochet. "Some of my future plans are to get a website, start an ambassador program, donate more to charities, and do some sort of community crochet project," said Ochs. She hopes to meet these goals by the end of 2023.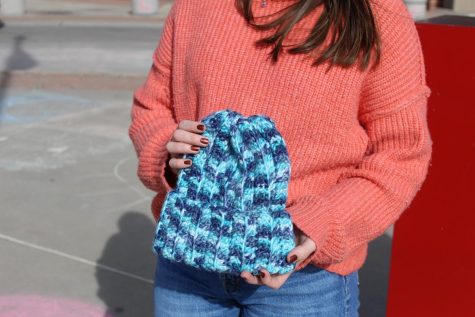 Even with the challenges that come with running a business, Ochs continues to push herself not only because of her accomplishments but because of what she's learned along the way. During the early months of Caroline's Creations, Ochs compared her growth to others and developed a negative mindset. "A large portion of success is based on a positive mindset," she said "Some months may be super good and others may be really bad. There is a level of acceptance of those bad months that is necessary." 
Ochs believes that for students looking to start a business, preparation is key. "Before you start the business, make sure you have a plan lined up for at least the next thirty days. It helps so much with stress, schedules, and balance," said Ochs. Whether it takes months or years for a business to gain any level of success, Ochs finds that running a business leads to personal growth. "No matter what happens, owning a business is a great experience to have and leads to many new skills," said Ochs. 
Students can support Caroline's Creations by visiting @car.olinescreations on Instagram. 
Similarly to Ochs, junior Abi Tedros' bakery, Love and Flour, started as a hobby and flourished into a business during her freshman year. Tedros realized that a bakery was something she wanted to invest time in when she saw how she could be a part of momentous experiences for people. "Cakes are kind of like the cherry on top for the special occasions in people's lives, and being a part of that is my drive for my bakery," said Tedros. 
Tedros' desire to be a part of others' special occasions led to a wedding cake order, which she views to be her biggest accomplishment since starting her business. "Being a part of such a momentous event was very rewarding for me," Tedros said.
While Tedros' first year running Love and Flour Bakery was smooth sailing, hardship struck during the start of her sophomore year. Her bakery got its start when COVID was at its worst, and Tedros was attending online school at the time. "I had all the free time to join classes on my computer while decorating a cake. However, when I returned to school, I had to manage a full-time high school experience and be a business owner," said Tedros. 
Through this adversity, she is learning that a business owner's level of commitment is a spectrum, and her business doesn't have to be her first priority all the time. "There have been times when I haven't focused entirely on my bakery, simply because prioritizing doesn't always allow it. And there are also times when my bakery is one of my top priorities," said Tedros.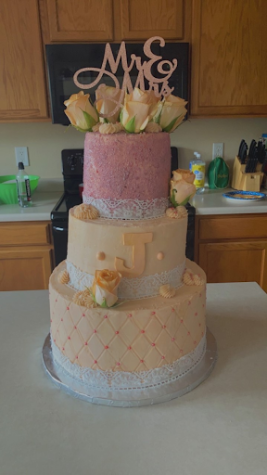 While Tedros doesn't have any specific goals for her bakery at the moment and doesn't see baking as her future day job, she doesn't plan on shutting down Love and Flour anytime soon. "I will continue my business as long as I can– no matter what career path I pursue," said Tedros. 
Along with Ochs, Tedros has noticed growth within herself since starting Love and Flour Bakery. "Since starting my business, I have learned that communication is truly one of the most important life skills. I am not naturally a very forward or assertive person, but that has changed since I started," Tedros said. After reflecting on this growth, Tedros encourages other entrepreneurs to persevere through their businesses' hard times. "Push through! Don't feel like you always have to be on top of everything and don't give up," said Tedros. 
Students can support Love and Flour Bakery by visiting @love_flour_by_abi on Instagram and @loveandflourbakery on TikTok. 
Last but not least, Nathaniel Westrum is a junior here at EHS running his own bracelet business, and, you guessed it, his business also started because of a hobby. "I got bored when the pandemic started and decided to try and make bracelets in honor of a friend who had made me one before she moved away," Westrum said. Westrum didn't have a start-up plan, he just saw a business opportunity when people started asking him where he got his bracelets from.
After capitalizing on this opportunity, Westrum soon found that getting attention for his bracelets and selling them was going to be his biggest roadblock. "It was challenging getting a name out for myself considering I didn't know many people," said Westrum. Once his bracelets started to gain traction, Westrum found the biggest reward to be people's reactions. "It was very nice being able to make people smile and be able to make things that they could use every day," Westrum said.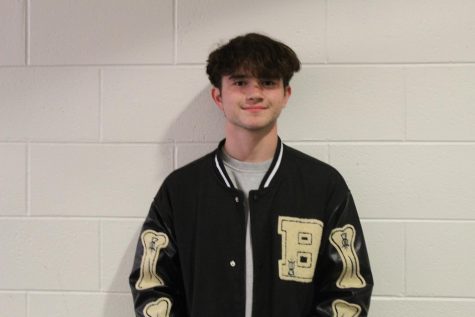 As much as Westrum enjoys making bracelets, he doesn't plan on attempting to grow his business anymore, and eventually wants to turn over his business to someone else. "[Making bracelets] gets costly and pretty messy sometimes, and it's very difficult mailing out bracelets. But [after] senior year I would want to 'pass on' the business to someone else since I wouldn't be in high school anymore," said Westrum. 
Throughout his time running his bracelet business, Westrum has learned that student entrepreneurs can choose how formal their business is. "I've learned that you can make a business either very strict or very friendly with how you are perceived by other people, and I choose to be friendly," said Westrum. Westrum wants future student entrepreneurs to know that a business is much easier to run if it's based on your interests. "If I had to give any advice, it would be to make a business out of something you're good at and enjoy doing. That way it's fun and it doesn't stress you out," said Westrum.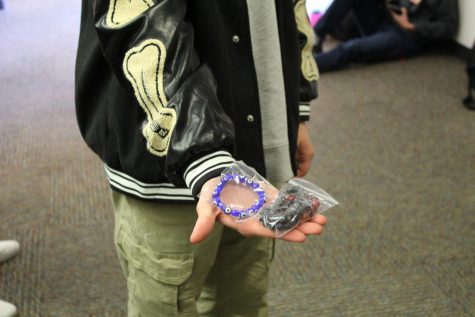 All of the businesses mentioned are ones started and based on passion, explaining why EHS students make the choice to take on so much more than what's asked of them. It's easier to put effort into something when you care about it, and these entrepreneurs demonstrate just how fulfilling participating in activities because of genuine interest can be. 
Leave a Comment
About the Writer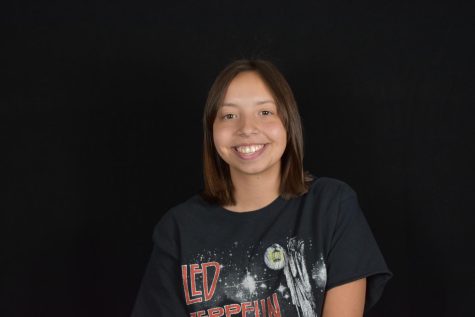 Georgia Lujan, Reporter
Georgia Lujan is a junior at Eaglecrest, and this is her first year on staff for Nest Network. Georgia is an avid reader and an intuitive writer with aspirations...