CCIC: Pathway Perspectives
While all CCSD students know of the Cherry Creek Innovation Campus, not all students are aware of the challenges and triumphs CCIC has gone through in its four years of operation. Even through the narrow passing of the CCIC bond in 2018 and the pandemic, the Cherry Creek Innovation Campus has still had a substantial positive impact on the lives of CCSD students. 
Mr. Seely, a CCIC counselor, has big goals for himself as well as the students he guides. Seely's background in corporate finance and his time as a counselor at Grandview High School helped him realize that by working in a typical high school, he wasn't accomplishing his expectations for himself or for his students. 
"My big job I've set out for is to teach kids either how to get a debt free degree, or pursue careers that are going to provide you a good return on your investment," said Seely. "I started to really pay attention to the return on investment kids were getting from their college degrees versus the amount of money they were borrowing. What I started to notice is that some kids weren't getting a return on those investments," Seely said.
During his time as a Grandview counselor, Seely observed that the CCSD often pushes college as the only option after high school. The options in career paths that CCIC offers goes hand in hand with Seely's goal of having kids get into careers without spending an unnecessary amount of money on college. "I think our success has been being able to challenge that climate and culture of college for all for every kid, and seeing our community embrace that," Seely said. "We haven't had a school like this in Cherry Creek ever. For Cherry Creek and the community to support what we're doing is a huge win," said Seely. 
Every adult that Seely has shown the CCIC to have all supported the real-world and career oriented type of learning that CCIC utilizes. "I know people on the far right and people on the far left, and CCIC is like a bipartisan piece of real estate. It's an agreement that this is the path we're on, and it's the correct path."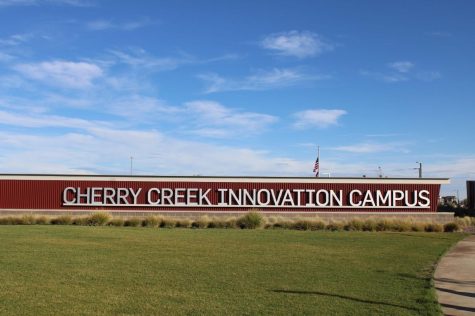 Seely believes that the biggest reason that CCIC has been so successful and supported in changing the traditional culture of the Cherry Creek School District is because of the preparation that went into creating CCIC. "I really do feel like, here, we are doing what we said we were going to do. We set out to get kids industry certifications; we set out to get kids work based on learning experiences. We found a way to drive down the cost of college by talking to kids about different options," said Seely. 
Mr. Day, the principal of the Cherry Creek Innovation Campus, is in agreement with Seely that the careful planning that went into the creation of CCIC is what has led to today's success. "All that work that our cadre did back in 2016 to get this building off the ground is a huge part of our success now, and we're actually still going through that process," Day said. "Opening during the pandemic was a big challenge, but we've gone from opening during that time to now being so successful in year four that we're full," Day said. 
Looking toward the future of CCIC, there are big plans in store. New pathways are being added, and even a whole new building. But within the current pathways, a cohesive community is the biggest challenge. Given that every student who attends CCIC is only there for half a day every other day, a community can't be as easily built as at home high schools like EHS. 
"It's a big question for us–what kind of community do we build and how do we build it? That's something we're still trying to figure out. We have a new committee this year of staff members called the 'Inclusive Community' that's focused on answering that question," said Day. 
Even though CCIC lacks the community of a traditional high school, professionalism and enthusiasm from students are definitely not absent at CCIC. "Given the industry standards we have, students feel like we're an industry. There's just a degree of respect that's given because it's earned. We're really proud of how students behave in terms of professionalism," said Day. 
When it comes to enthusiasm from CCIC students, Day believes the combination of students' interest in their pathways and students seeing the real-world benefits of CCIC is what sparks a deep level of engagement. "We hear from students that this is their favorite part of their day. How many high school classes can be 3 hours long and still keep students engaged? Something different has to be going on," said Day. 
Mr. Degitis, a math and core integration teacher at CCIC, believes that passion from students and staff is not only the key to engagement, but the key to success in general at CCIC. "There's passionate students, staff, and administration. People who are here feel like they're here for a reason, and are here to break the mold," said Degitis. 
Degitis also attributes a lot of CCIC's success to the student-staff relationships formed, and the bonds that reach beyond the campus. "Here it's a lot more of a mentorship. Students are relying on teachers to act as a catalyst toward who you're going to be in the workforce. Students come back as now successful employees, and that shows the student-staff relationship at CCIC goes beyond the walls of the building," Degitis said.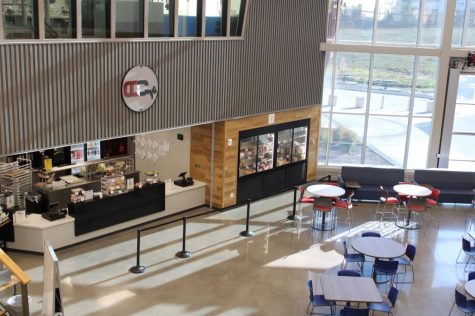 Before working at CCIC, Degitis was always trying to find creative and interactive ways to get kids to learn. "When someone told me that there was an opportunity to teach at an entirely hands-on building, I was completely 'gung-ho,'" said Degitis. 
Through this modern way of learning and teaching, CCIC students have been able to apply their learning to real-world problems and situations. The product design pathway has partnered with the South Metro Fire Department, Health and Wellness students get their CNAs (Certified Nurse Aide), and the Infrastructure Engineering program has even built homes for the homeless. "Everything is real-world. It feels very removed from school, and it's very career-centric," said Degitis. 
On top of all this real-world experience, Degitis hopes students leave with a different perspective of what school can be. "Hopefully, students are starting to see school as a network-building opportunity as opposed to just an obligation or a burden," Degitis said. 
When students were asked about their perception of school after CCIC, their opinions definitely reflected what Mr. Degitis hoped they would. Cedrick James, a senior at EHS who has finished the CCIC business pathway, has seen himself and his mindset change for the better since completing his pathway.
"To me, school is now more about building relationships, building connections, and having resources that aren't just on paper. CCIC has helped me communicate better with students and teachers across the board. It's helped me think critically, and it's given me more options than just sitting in a classroom," said James. 
Not only has James experienced personal growth because of CCIC, but he has already experienced career growth, even as a senior in high school. "Through the business pathway, I got the CAPM certification, which is for project management, and that helped me apply to a solar sales company. It's pretty crazy how influential saying that I have that experience is," James said. 
All in all, why CCIC has achieved so much in four years may be subjective, but the Cherry Creek Innovation Campus can't be denied its success as a whole. This school has pioneered career-based learning and hands-on teaching in the Cherry Creek School District, and its benefits will continue to impact students for years to come. 
Leave a Comment
About the Writer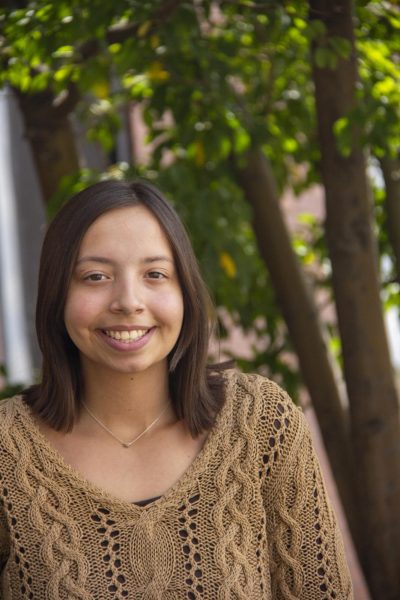 Georgia Lujan, Editor-in- Chief
Georgia Lujan is a Senior and the editor-in-chief in her second year on staff. She enjoys writing feature and entertainment stories, especially when Taylor...