Teaching to a Test
Eaglecrest teachers of a variety of subjects explain their choice to teach Advanced Placement courses.
Eaglecrest offers a large amount of Advanced Placement courses, making teachers who are willing to teach AP classes a necessity here at EHS. AP classes have a substantial impact on the lives of students; they are a big commitment because of the time and energy needed to be successful in an AP class. 
When Mr. Cole, EHS' English department coordinator and AP Language and Composition teacher, was a high school student, he had little to no time to ever do homework at home, yet he still encourages students to take AP classes.
Cole strongly believes that the impact of AP Language stretches beyond the final test in May, and that the skills developed in his class are applicable to student's everyday life, for the rest of their lives. "The number one skill that I hope students leave my class with is the ability to think critically," Cole said. With this skill, Cole believes that students will become independent thinkers and that their ability to persuade will increase tremendously throughout the AP course. 
Cole pointed out the pattern of AP classes being encouraged more to students in honors classes than those in grade level or CP classes, and believes that there's some fault in that. "As a faculty we have to do our best to make sure that students are prepared for these types of classes," said Cole. "I want students to have the appropriate level of challenge. AP classes aren't worth sacrificing mental or physical health for," Cole said. AP courses can only be a suitable opportunity for students if they've been prepared in classes leading up to that AP.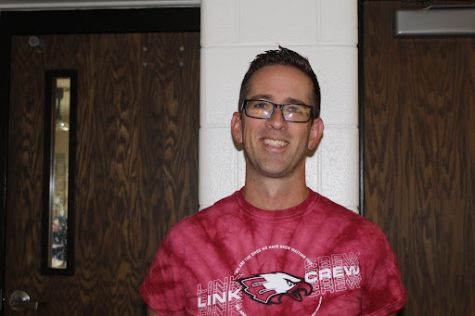 When it comes to the comparison of AP and concurrent enrollment classes, many AP teachers believe that both programs deserve to be options for students. While the college-level content may be similar, Cole attributes EHS' encouragement of AP classes over concurrent enrollment to the prominence of Advanced Placement. There's been a significant increase in the last ten years in the number of students enrolled in AP courses, and AP credit is recognized by colleges nationwide–some concurrent enrollment credits are only recognized by in-state colleges. 
Mr. McCleave, an AP US History teacher, has a very similar mindset as Mr. Cole. His main goal is to get students to read, write, and think critically through the lens of a historian and build students' love for history–if they pass the test, he views that as an extra win. 
McCleave has noticed that College Board has shifted the AP tests from a factual and memorization focus to an application and skill based. "It's about being able to think critically. Our test is connected to historical thinking skills. In a class of thirty, we may have thirty different essays, and they could all be correct," McCleave. 
As Eaglecrest does relatively well in the AP US History course specifically, McCleave doesn't feel much pressure to deliver his content in a specific way from College Board or Eaglecrest. "I don't feel any pressure from College Board. When you compare our school to the national numbers, we do well in this class, so I don't feel the pressure. I just feel we can always get better. We can always improve," said McCleave. 
On the opposite side of the spectrum, Ms. Vigil, an AP Government and Politics teacher, feels there's very strict AP social science "do's" and "don'ts", which creates a lot of pressure. "There are so many things I could teach kids that are not a part of the curriculum, so it just gets kind of confining," said Vigil. 
Similarly to Mr. Cole, Vigil wants to have a long term impact on students through her AP class. She wants her students to leave educated with a want to give back to their community, and similarly to Mr. McCleave, her students passing the AP exam isn't her main priority. "I want [students] to be able to leave my classroom as informed citizens. The second most important thing is that they enjoy my class, and the least important thing is that they pass the test," said Vigil. 
Ms. Edgar, an AP Biology teacher at EHS, emphasized her authentic love for her AP Biology class and how much fun she has teaching it. What sets Edgar apart from other teachers, though, is her priorities for her students. "I want my students to get a college-level biology experience, as well as college credit," said Edgar. Edgar's goals for her students may be more short-term, but at the end of the day, what she wants students to get out of her class is ultimately bigger than the AP test.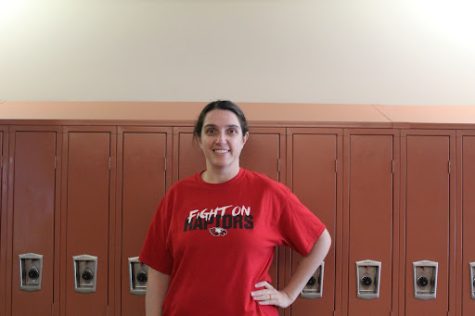 Obviously, AP teachers at EHS have a lot of passion and love towards the fast pace and rigor of Advanced Placement classes. Hopefully, students themselves will see the short and long-term benefits that their teachers envision for them, and can see how genuinely willing teachers are to put their time and effort into such demanding courses.
Leave a Comment
About the Writer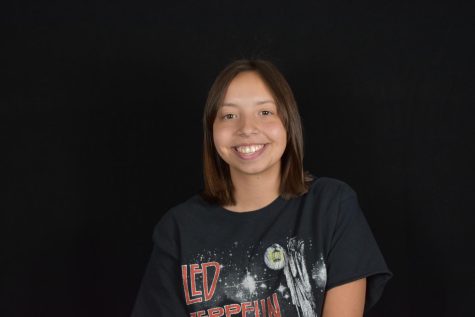 Georgia Lujan, Reporter
Georgia Lujan is a junior at Eaglecrest, and this is her first year on staff for Nest Network. Georgia is an avid reader and an intuitive writer with aspirations...