Don't Call It a Comeback
Our Eaglecrest Raptors are entering week three of the football season with a 2-0 winning streak. What did you miss at our Thursday Night Lights?
On September 1st, tides were changed and a new, vengeance season for Raptor football was in the works. With only one win last season, boys' football is breaking down barriers and rumors of a repeating season with two wins under their belt. With only four weeks until league games start, our Raptors are making a new name for themselves. They are off to a great start, destroying Brighton High School in week one and now dominating Horizon High School under the bright lights at Legacy Stadium.
Fighting hard in the first quarter, the Raptors were down 7-6 after the first 12 quick minutes. Determined and fearless, the Raptors scored once more before halftime, but the Horizon Hawks stood their ground and kept the lead at 14-12. 
Our state champion Poms team and the undeniably talented marching band performed an amazing half-time show with their stellar Star Wars cover performance.  
Holding the Hawks at their two-point lead, the Raptors began the third quarter with lockdown defense. With four minutes left in the third, Sophomore Burke Withycombe (31), scored an impressive touchdown that put the Raptors in the lead 19-14 by the end of the third quarter.
Senior Diego Cearns (2) scored another amazing touchdown only one minute into the 4th quarter, furthering the Raptors' lead 25-14.
The power and passion didn't stop there. Senior David Torres (29) pushed the scoring boundaries even further with 5 minutes left in the 4th quarter, the Raptors leading 32-14.
The Hawks were determined, scoring one last time before the clock ran out, for a final score of 32-20. It was a nail-biter, but ultimately a huge Raptor wins, turning the tides of the past year. 
The student section cheered, screamed, and rooted the whole time for our Raptors. The electric feeling of support and encouragement led our football team to another victory for the books.  
Who's next on this vengeance tour? Highlands Ranch High School. See you on Thursday, Falcons.
Leave a Comment
About the Writer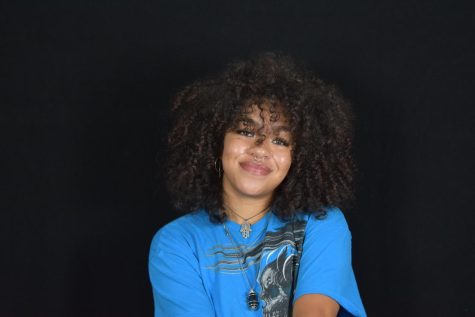 Rhyan Herrera, Editor
Described as passionate and independent, editor Rhyan Herrera has been in Nest Network for three years. After this year, she plans on going to a college...