Is high school really the best years of your life?
Bright-eyed and finally feeling like a real high schooler, I remember walking into Legacy Stadium to watch my first homecoming football game. I started off towards the front of the student section with all the seniors. I was a few people away from one of my Link Leaders, and I was incredibly surprised when I heard her screaming "Raptors! Get! Your! Heads! Out! Of! Your! [Obsenity]!" 
Feeling overstimulated and in over my head, I quickly made my way to the back of the bleachers with my only friend at the time, which was my first mistake. This girl could not just sit down and chill for a second. She was constantly chasing somebody, but with her being the only person I knew, I had to go with her. I thought the guys on the field were supposed to be sweating, not me. But with the way she had me running all over the stadium, it was quite the opposite. At this point, I had no idea what was going on in the game, but I knew that I wanted to get out of there. I met up with my childhood best friend and desperately wished we could go back to middle school. But, alas, time is our most unconquerable, merciless enemy.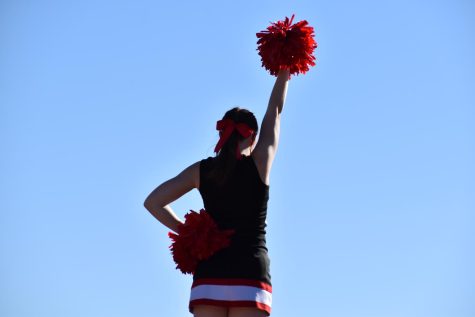 Although Eaglecrest defeated CT, that football game precedented what was to be a pretty sucky freshman year during which I often questioned why being a teenager was so aggrandized. No matter how many times I watched High School Musical 2 (objectively the best one) or Sixteen Wishes, it was never real. Growing up is not passionate song and dance numbers on golf courses or magic-candle bearing fairy godmothers. It's messy and utterly terrifying and sometimes the absolute worst. At least from my experience, there is no way these can be the best years of my life — I have spent too many nights falling asleep to mirrorball by Taylor Swift on repeat, wondering why I'm still a believer as I stand in the wreckage of a burnt-down disco.
"I don't think that [high school] is the best years of your life but I think they're definitely the most influential. It's when you build a lot of character and these years are really guiding me in a direction that I'll take into my adult life," senior Gabe Flores said.
Entering high school with the expectation of having the most amazing four years ever is unrealistic — a life so long-lived should not peak in its first third. However, that does not mean you should lose all hope. First, lower your expectations. Second, just go with it. 
"There's a lot of experiences that high schoolers haven't had yet that they don't even know they're going to have that will probably impact their life more than high school," Student Achievement teacher Ms. Maggie Pooler said. "When I played tennis in high school, I remember winning the regional tournament and thinking I was the happiest, most accomplished I'd ever been in my life. But since then, I've done other things where I felt proud of myself."
Even if they do not wind up being the best years, no years are guaranteed, so we have to make the most of them. It is easy to get tangled up in the future — college planning, becoming a legal adult and possibly moving away from home — but it is important to maintain a balance between learning responsibility and also just being a kid.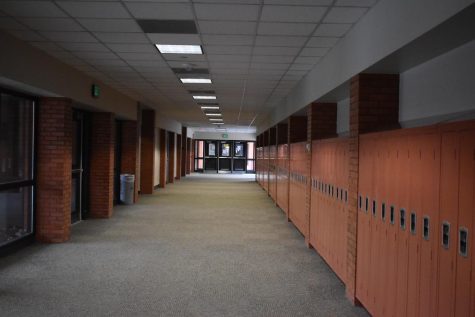 "I don't regret how I chose to spend my time as a teenager. Yes, sometimes I wish that I could've gone out more and tried new things, but throughout the years of high school, I continued to realize that my goal to become a pediatrician was far more important to me," senior Amira Graoui said. "High school has been not only about academics but also about finding balance in lifestyle. And in my position now, I've not only made such great friends, but I've gotten a step closer to reaching my overall goal. Also, I believe that everything happens for a reason, so there's no point in regretting the past."
High school is like a waltz between you and your best self. And it is far from graceful — you trip over your own feet and sometimes you can't quite get the rhythm right—but you are trying. Every so often, there is even a moment of clarity where you have your bearings, and you can see a clear vision of your future self, your dance partner. In that one moment, you know what you are doing. Then you mess up or you fall and get hurt, and the process of mistakes and learning repeats as with each new song. When the future is not so clear, you just have to trust yourself to guide you in the right direction.
"Make sure that you are surrounding yourself with people who make you a better person. Don't waste your time worrying about what people think about you because, at the end of the day, after four years, you might not ever see them again. So make choices that you think are going to be beneficial for you," Pooler said.
As teenagers, there are a lot of things we have little control over, and it is more than likely that you will encounter difficult situations: stress, toxic friends, your first heartbreak, calculus. Sometimes it is not fun. But all of those things help you learn who you are as a person: what you enjoy learning, what values you prioritize in a relationship and the potential you can fulfill. Now is the time to make mistakes. So even when it does suck, grow from it. Because, right now, you have the privilege to learn with fewer consequences. 
Of course, all of this is easier said than done. Everyone has different circumstances at different times and places, and it is important to acknowledge that. Despite all of the spirit and pride around you, you may not be having a great high school experience, and that is okay.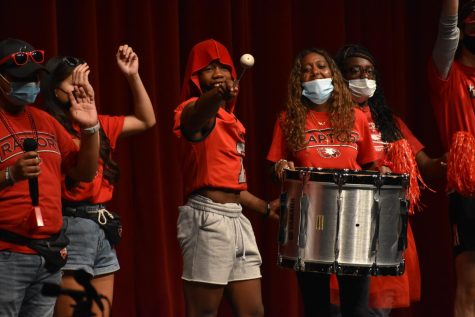 There are a lot of ways you can make the most of your high school years. Getting involved in any sort of extracurricular activity can help you find your place within our larger community, which nourishes your connection with the school and with yourself. "I know that a lot of times when you don't feel welcome, your first kind of instinct is to go home or to go hide, but showing up every day is so important. If you keep doing that, someone will show up for you and you're gonna find a group of people that help you find your niche," Pooler said. 
Growing up goes by fast. Learn and move on from the bad memories so you can cherish the good ones. "High school is a pivotal moment and a rite of passage for most. Enjoy yourself. Find your balance. Figure out who you are. Everything works out for a reason, so don't always get caught up in your adversities," senior Willam Zhang said. 
Whether you go through high school as the main character or as a wallflower, just know that there is so much more ahead of you. "I hope everybody has a good time," social studies teacher Mr. Matt Karp said. "But I hope that what comes next is better."
Leave a Comment
About the Writer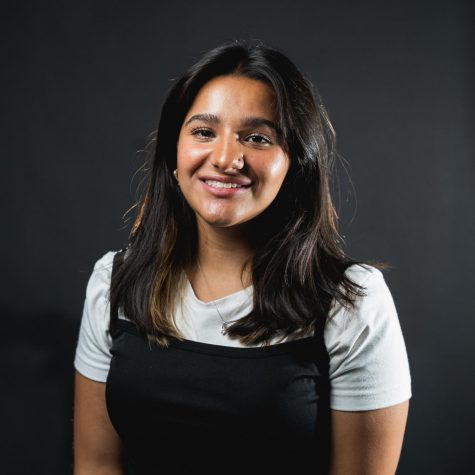 Trisha Balani, Magazine Editor
Trisha is so excited to return to Nest Network for her second year. She is a junior and Magazine Editor, also working with multimedia, opinion and entertainment...