How to Find Your Passion
For those of you who have yet to find your passion, here's a quick and easy way to do so.
Passion can be defined in many different ways, but each definition follows a pattern of incense enthusiasm and a compelling desire towards something or someone. A passion is something you enjoy doing, but more than a hobby- it's intense and compelling. It can be found in many different ways, but sometimes it's hard to pinpoint what is a passion and what is a hobby. With these two easy steps, you can differentiate these!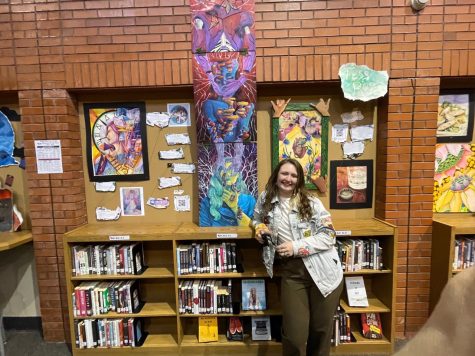 Step One:
Think of what you enjoy doing.
Most of the time, a passion can sprout from a hobby of yours. Whether you enjoy sewing, drawing, or acting, there is a passion out there that can match your liking. Tess Rosen, for example, found that she enjoyed art and being on the tech crew for Eaglecrest's performances. 
"I have a lot of smaller passions but I think the main thing I love above all else is to create," she said. She realized earlier this year during her first production that she enjoyed working in technical theatre.
Passions can also be found in more unconventional ways. Junior Jason Collins found himself spending a lot of time playing video games. This led him down a path of learning more about computer design. He realized later that this experience was almost unique to just him. Thus, a passion was born. 
"When it's a passion, you're not like, oh, yep, it's time to go look at pictures of circles! You're just naturally attracted to that kind of thing," he says. 
Step Two: 
Think of a way to broaden these hobbies.
Say you enjoy researching rabbits. A way to broaden this hobby would be to research different kinds of animals and to test the waters to see if this could be a passion of yours. This could turn into a passion for animals or a passion for research. Broadening your horizons is important because without trying something new, you may never find your true passion.  Debra Palmer, a social studies teacher at EHS, mentioned that she wanted to be a brain surgeon as a child. She went to the University of Colorado to study it before realizing that she did not love practicing medicine as much as she previously thought.
"I loved the research of it, but didn't necessarily like doing it," she said.
By broadening her horizons and going to school for something she believed to be her passion, she found a new passion of hers: research. Those who know Palmer know that she has done much in her life—after finding her new passion, she started researching psychology. Upon realizing this was not her calling either, she tried firefighting. While traveling the American west, she discovered her true passion for history.
Tips:

Your passion does not need to be a career choice.
At one point, you may realize that you don't want to pursue this passion in your future—and that's okay! Collins, whose passion is computer science, says he realized that while he enjoys computer science, he would rather spend his life with it as a hobby. 
"Even taking AP classes on [my passion] just kills it. It's really monotonous. A passion is a lot more fun when you're not forced to do [it]." 
Similar to Palmer, Collins has a lot of plans for his future, and none of them are computer science. He decides to keep his passion as more of a hobby than a career choice. On the robotics team, Collins works on manufacturing instead of coding for the same reason: "I don't want to code for stress. I just do it for fun."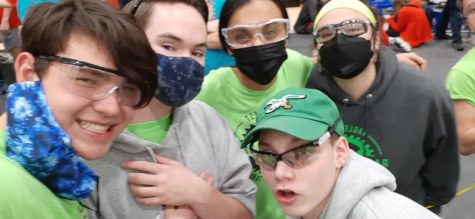 A passion can be learned from others or yourself.
Palmer, as many of your teachers may have been, was inspired to follow her passion by another teacher. 
"When I got back into history, I came across a lot of things that Mr. Hampshire had exposed me to and I realized that he is just my hero." Mr. Hampshire was her history teacher in high school, helping her learn about her love for history. As a teenager, her best subjects were math and science, but she had realized as she grew up that her passion didn't always have to be the thing that you're good at. 
Meanwhile, Rosen says that she has been following her passion her whole life: "I was always very much an art sort of kid, always scribbling and doodling and coloring things." She had a lot of introductions to art as a kid: she says she would follow tutorials online, learning how to draw that way. She enjoyed going to art museums, as well as taking art classes. With these, she was able to translate her art skills into her theater skills and managed to find her passion: scenic design for musicals and plays.
While finding your passion may seem like a daunting task, there is really not much to it. Just simply think about what you enjoy, and how you could expand those hobbies to be a passion. If you're worried you can't find your passion, don't worry; every definition is different, and you have plenty of time left to figure it out. Even if you're a senior, high school is not the end of your lifetime. There is time after graduation to think about what you enjoy. Don't panic! 
Leave a Comment
About the Writer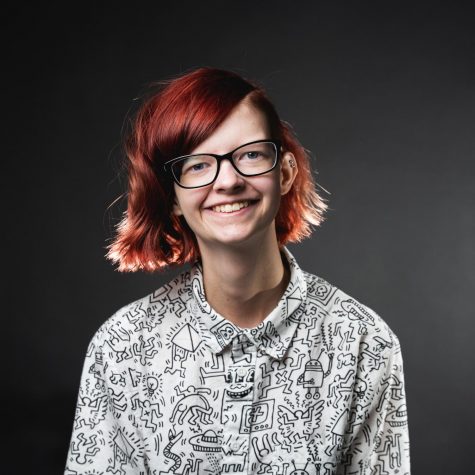 Ren Hotzfeld, Reporter
Ren is a junior and a new member to the Nest Network. She wants to become a writer or editor for the Nest Network. Ren is a very creative individual participating...