Clean Sweep, Again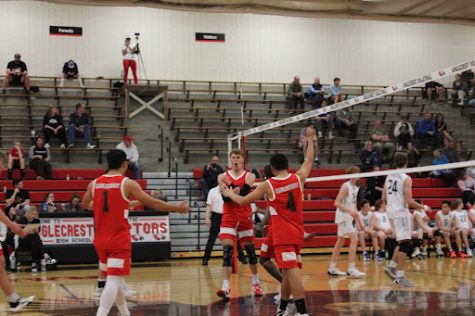 Boys volleyball returns back to the nest for a game against LPS. This was the third game of the week, and the Raptors were in it to win it. During the game, the Raptors successfully won the first three sets taking home the winning title.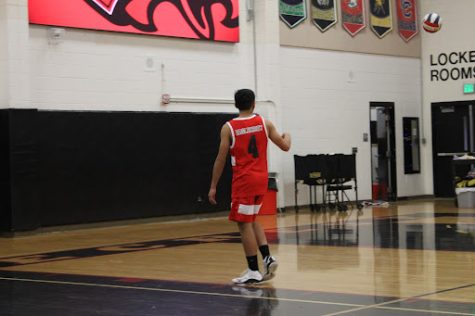 "We played great," said defensive specialist Cikeng Lee.  "We started this slow because we had a lot of games this week and we have another tournament tomorrow. So we just kind of played it out and then it started snowballing and we just started crushing it" he said. 
Lee was a standout player throughout the game. Not only did he accomplish multiple kills, but he also completed a three ace streak against LPS. Lee executed these during the second set and brought the Raptors ahead 15-4. "I would say I have my moments, and it feels great," Lee said. "When I don't disappoint my team and help us get through some things." He added. 
In a previous game, Middle Blocker Kingsley Umoelin performed a block against his opponents. This block scored not only a point for his team but also a nomination for the 9 News Play of the week. While being nominated for this was a huge deal, Umoelin ended up winning the contest by almost 2,000 votes.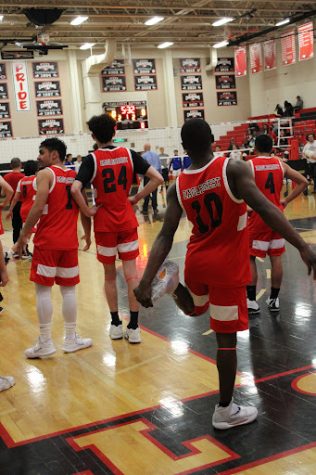 "It was an honor to even be nominated but even more amazing to actually win it," Umoelin said. "I owe the honor to my teammates." he explained, "Everyone of my teammates is amazing and always has amazing plays, I also owe it to coach Bond in teaching me and always encouraging me and being an amazing coach."
While Umoelin is grateful for his teammates and coach, he also appreciates the fans for rooting for him. "I also want to thank the fans for voting for me and always supporting me, this encourages me for our future volleyball games because it feels nice having our communities support," he said. "It's always nice knowing we have people who believe in us and love seeing us play."
While dominating the court in all three sets, freshman Jackson Shaw pulled through at the end of the game when he scored the final point. "It was so unbelievable," Shaw said about scoring the final point. "I was so happy and having people around me being happy just made it better."
Shaw plays the position of middle blocker and it is his first year ever doing so. "I think I have a lot of natural skills when it comes to sports, but I did put in time and effort." Shaw said about his game-changing abilities. 
Throughout the game, players united in teamwork and sportsmanship. These skills combined put the Raptors at the top of their game. "If everybody has high energy, I feel like I can keep on playing my best no matter what," said Lee. "We all trust each other a lot and if we continue to play like this, no team is going to beat us."
Leave a Comment
About the Writer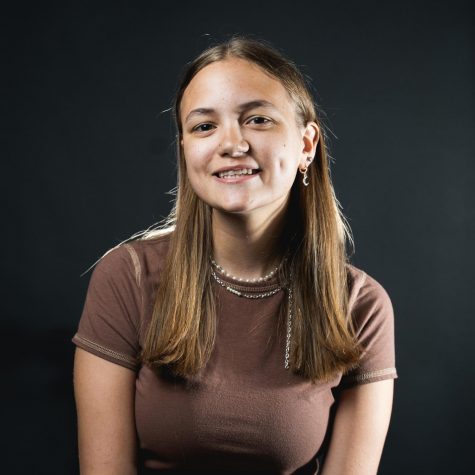 Emmi van Zoest, Reporter
Emmi is a junior, and this is her first year being a part of Nest Network. She loves writing (especially features and entertainment) and photography--...