Three-Winged Support
CCSD is working to be the first school district in the nation with its own mental health day-facility.
As depression, anxiety and other mental health issues run rampant in our schools, there is no way to predict what treatment will look like in the next 10-15 years. It is nearly impossible to reach every student, and, when you are able to get them help, what next? Cherry Creek School District is set to be the first school district in the nation with their own mental health day clinic.
Does one just go back into mainstream school and pretend like nothing was wrong? Do you just go back to your third period math class? That is, in most cases, what is happening right now. Students struggling with severe depression and suicidal thoughts or actions get support for a few days. And then get thrown back into the deep end. 
The mental health facility that is in the works will hopefully ease these issues. The facility, with its three wings, will focus on helping students get the support they need and be reintegrated into their day-to-day life. The future mental health day facility is the brain-child of a team of Cherry Creek School District officials who have a background in mental health support — including CCSD's assistant superintendent of special populations, Tony Poole.
"We have kids who walk in our hallways that are in an absolute mental health crisis. They have no option to get any help. And I kind of got pretty upset about that," Poole said. "We've been concerned about day treatment spots for years. The state of Colorado has been closing down residential facilities for kids with mental health needs, and they've been closing down day treatment facilities. When I first came into this job nine years ago, there were 77 facilities that we could place kids in when they were in crisis. As of today, there are under 30." Poole wondered how CCSD could try to fix this issue. The day treatment facility idea was born.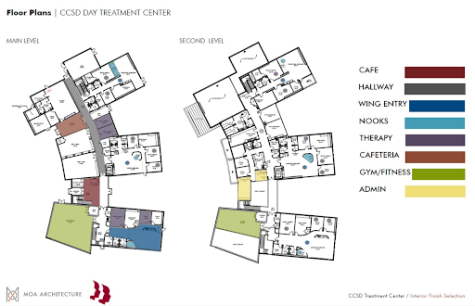 "I just kind of floated this idea of 'what if Cherry Creek was the first school district in the nation to build and operate our own day treatment facility?' We polled it to the voters before we put it in the bond proposal. It was exceedingly popular. It polled near the top of issues that people felt the district should be concerned about. The bond passed. And I was like, 'Oh, my God, I get to build a day treatment facility. It's real now.'" And in a few years it will be here. While no one wants to need to go to a mental health facility, those who need that support will be in good hands. 
"When you walk in the main entrance, it'll actually be a coffee shop. It'll be warm and inviting. The people will be friendly. I hope kids that are in crisis and go to the facility will find so much love, support and help that, quite honestly, they don't want to leave. They'll be ready to leave when the time incomes, but I want it to be something that really takes care of you when you're in a crisis."
As a reader, you may be wondering, 'what will this treatment look like?' 'It would not help me.' 'I would be terrified to go here.'  But this building is a look into the hopeful future of mental health treatment for the youth. The three-wings of support will help students by starting at the root of everything — and putting school aside for just a moment.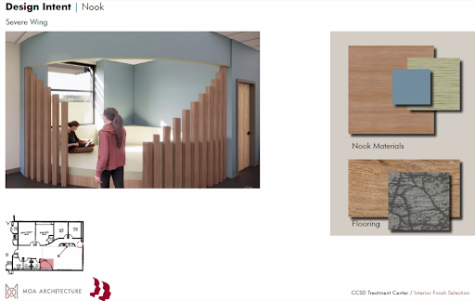 "The wing that you go to depends on what you need based on the severity of your condition. We'll have a severe needs wing where kids are in crisis. They're either right out of the hospital or they're really on the edge of needing to go into the hospital. They're not at a place where they can really access a lot of school; they're not gonna do language arts for an hour if they're suicidal or if they're having a psychotic break. It'll be heavy with therapy sessions, individual and group, and a lot of time to work just on their mental health and getting them stable." Access to therapy can be hard to come by, especially in relation to school. Counselors can only do so much in a school day. Eaglecrest counselors alone see far too many students to allocate that much time to an individual student.
"I do no full blown therapy with students because who has time for all of that in the middle of a school day. The training [to be a counselor] is robust enough that there are lots of counselors who end up being a therapist as well," Andrea Rebert, an Eaglecrest counselor, said. "I'm not set up to do therapy. I'm set up to be able to talk to you about some of the more immediate stuff, and what do we need to do today? What do we need to do this week? And then those things that require some longer term care. Then I got to help you find out who we should contact to do those longer term things." The CCSD mental health day facility will soon be the contact for extra support. This extra support helps you through the full process — not only checking the therapy box off of the checklist.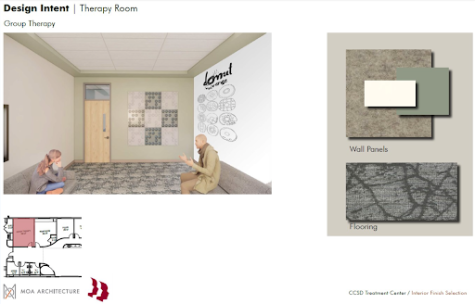 "Now when they get stabilized a little bit more, we'll have another wing — a moderate needs wing. This wing is just kind of a step down. We'll start reintroducing them back to school, and doing their work and doing some assignments. But we'll still have a pretty intensive therapeutic component." An average treatment facility's care ends after this wing, but there is one more step in support at the CCSD day treatment facility. 
"This is what makes this facility so unique, because day treatment facilities generally do a pretty poor job of transitioning kids back to their school. They're just like, 'Hey, you're done here — go back to school.' You leave this very supportive day treatment facility, and you go back to your giant high school. And that's why kids don't do well. This wing, our transitional wing, will actually look a little bit more like a normal school. It'll have a straight hallway, lockers and square classrooms. Kids will actually follow an academic schedule during the day while they still get a little bit of therapeutic support." 
In the coming years, hopefully this facility will be in full-swing and able to support students by helping them through moments of crisis and beyond. It will soon be able to help kids be more successful at their huge high school and move towards being stable long-term.
Leave a Comment
About the Writer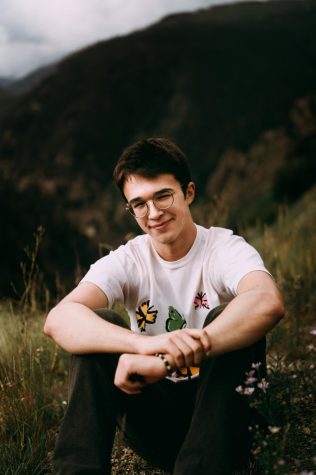 Jeremy Garza, Editor in Chief
Jeremy Garza is a senior, and not a Challenge Middle School graduate, a fact which he laments. However, his remarkable memory, obsession with the Times...