Student Section Woes
The big rivalry game is not what the community is talking about.
Last week, Eaglecrest boys basketball beat the Bruins in a nail-biting away game. While largely back and forth, the Raptors ultimately added one more win to their record before they begin their playoffs journey. Yet, this win was not the biggest event of the night. The student sections kicked off the game with high energy rooting for their teams, but this energy quickly turned sour.
"It was a really, really good game, and then all of a sudden things started to get a little hectic. People are shouting at each other — completely personal stuff. Mostapha [Elmoutaouakkil] is on our side of the court and about to shoot a basket," Chelsea Asibbey, an Eaglecrest spectator of the Eaglecrest-Cherry Creek boys basketball game, said. "I thought my ears were lying to me when I heard them start cheering, 'Who's your barber?' Clap clap, clap clap clap. 'Who's your barber?' Clap clap, clap clap clap. I was confused. I was like, 'What?'" 
Cherry Creek Sports Network live-streamed the game, and they caught this moment on camera. The student section is clearly heard yelling chats that could be offensive to many, and "Who's your barber" was just the beginning.
The Cherry Creek High School student section chanting. (Video obtained from Cherry Creek Sports Network)
During a run down the court, the Bruin's student section was heard chanting, "(Obscenity) that terrorist." The Eaglecrest student section then fired back with a chant saying, "Daddy's money." Cherry Creek rebutted by telling the Eaglecrest student section they "are poor" and "will work" for them one day.
"I was actually there front row. I was the kid shirtless in the barrel. I first heard, 'daddy's money,' which we get a lot. Usually, we just kind of eat it and say like, 'you're right.' But there were some students that were not happy about it," Thomas Fischer, a student at Cherry Creek High School, said. "So they decided to respond. The way they responded was very inappropriate and very offensive. And there's really no excuse for it. It was horrible. I was really embarrassed." These moments shocked the Eaglecrest student section, but Elmoutaouakkil held his head high and continued to play the game he loves. 
"They were chanting, 'who's your barber' and 'terrorist.' They were saying that we will work for them and that we are poor. It was unbelievable," Elmoutaouakkil said. "It didn't affect how I played. When I play, I don't focus on the crowd. I focus on the game. So as I keep scoring, the crowd keeps [trying] to find things to say to get in my head. But, it [does not] work."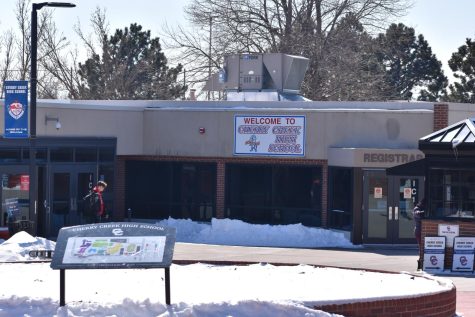 After the Raptors won the game and were looking to go home, they were escorted down a separate hallway to keep distance between them and the Bruins. This hallway excursion did not keep the two schools separated in the parking lot. 
"We all went out to the same place anyway. So, I don't know why we had a different hallway. That made no sense to me. When we got out, there was literally just one Cherry Creek administrator and about five cops from Greenwood Village. The Eaglecrest kids were pumped because we just won a game against one of our rivals,"  Noah Vieyra, the Eaglecrest student body president, said. "The Creek kids were obviously unhappy because they just lost to us. And that's when both schools started shouting at each other. Creek said some pretty racist stuff to us." The parking lot soon erupted in verbal and physical conflict. 
"We were all on this little sidewalk by the parking lot, and on the other side were the Creek kids all coming our way. And everyone just starts screaming at each other and shouting at each other," Hanna Barrios, an Eaglecrest student, said. "I was arguing back with another girl because she was screaming at us. I walked away with the group I was with, and I literally heard one of the people from Creek say, 'ching chong (obscenities).' I was like, 'Oh, wow.''' Barrios' friend, Teryn Orton, heard this and was in disbelief, and she was caught in the crosshairs soon after. 
"I heard someone call Hanna a 'ching chong.' People started yelling at Creek's administrators and the cops saying, 'how can you let them say this stuff?' They're all just yelling at us to leave and go home, so we're standing next to the car waiting for everyone we were with, and a Creek kid runs up behind my friend and shoves him into the car next to us," Orton said. "I was the last one to get in, and the same kid pushed me into the door of the car. Then, he hit me in the head." Orton wanted to get home from a hectic night, but Cherry Creek students stood in the way of her safety.
"Even though we won, I just think it was extremely unnecessary for them to be going out of their way to be violent and call us slurs," Barrios said. "I don't see how that's acceptable behavior from a student section. We've had little arguments with student sections in the past, but never to this extent." Barrios and many of her peers at the game were confused by the situation.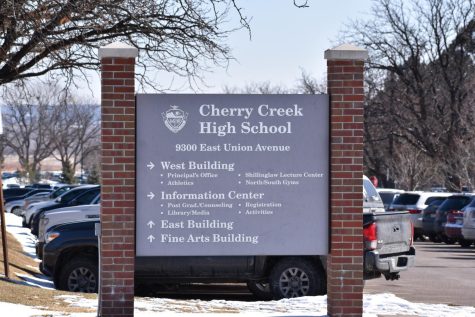 "It is so morally wrong and disgusting to [act like this] as a result of losing a high school basketball game. Regardless of high school rules or what they think is okay for their student sections, athletes have to sign a code of conduct for CHSAA and the student body should represent these ideals as well," Nicho Adames, an Eaglecrest spectator of the Eaglecrest-Cherry Creek boys basketball game, said. "If you never signed something, it doesn't mean you should be unsportsmanlike and, frankly, inhumane." This is not an isolated event. During the boys soccer senior night game against the Bruins, Raptors faced similar harassment from the opposing team. 
"We played Creek for our senior night and throughout the game their players would call us, Brandon Casales and I, beaners and wetbacks. It mentally messed with me to the point that I pushed him, and told him to 'shut the (obscenity) up.' Eventually, I got yellow carded," Angelo DeLaCruz said. "[While I was] walking to the bench, I got barked at by the student section from Creek and got called a monkey, which ruined the night for me."
This unsportsmanlike behavior is ruining the love of sport and love of being at games for some people. There are official rules: players have to retain respect for the other team and spectators should only cheer for their own team.
"I know Eaglecrest and Cherry Creek are working on a solution for that game, so I will not speak on that. But the thing that CHSAA has said for many years is cheer for your team. When there's no derogatory comments towards players, or fans, or schools or whatever, it makes the environment more enjoyable. Cheer for your team," Larry Bull, the Cherry Creek School District Activities and Athletic Director, said. "That's what we need to do is cheer for your team. I think one of the things that is extremely important to talk about is [that] sportsmanship is everybody's responsibility."
Nest Network reached out to the Cherry Creek High School athletic director, Jason Wilkins, who redirected us to the Cherry Creek School District's Chief Communications Officer, Abbe Smith.
"We are aware of reports of inappropriate student conduct at this basketball game. We are investigating and will address the student behavior through disciplinary and restorative measures," Smith said. "We do not tolerate this kind of behavior and will address it appropriately with any students found to be involved."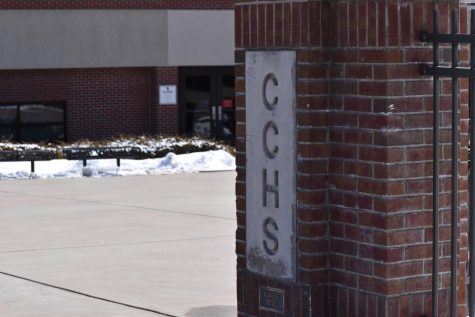 The question the community is wondering: What happens now? Where do we go from here? And will any students be punished for something they chanted at a game? When dealing with students, administrations are legally unable to talk about punishments, but, as Bull said, the schools are working together to form a new path. 
"I had a meeting with our principal. and she wasn't very clear with everything because there's a law that this district of schools has to follow. I know that they are working with the Cherry Creek administration," Vieyra said. "Mrs. Vigil explained to me that kids that they found recordings of chanting against Eaglecrest will receive a suspension from games or either suspension or expulsion from school."
For fans at the game who felt offended by certain chants, it can be reassuring that something will come out of this even if it takes some time. For students at Cherry Creek, they want their community to learn from this event.
"I think those who participated will be punished and hopefully it will be something meaningful that will help enact change. I think for the greater student body it will drive the narrative that Creek students are entitled, tone deaf people, which is unfortunate because there are a lot of great people that go to Creek that would have never chanted that," Tyler Tolbert, a student at Cherry Creek High School, said. "I am angered and ashamed of their actions. Making fun of someone's social-economic status is a terrible thing to do. I live near Eaglecrest, so it felt like they were chanting at me as well." Above all, the Cherry Creek want their community to learn from this night.
"I was kind of disgusted by our group. I was just really disappointed that that happened. First, I just kind of wanted to see what I could do to reach out to Eaglecrest. I want to help Creek grow as a community, and see what we can do better," Josh Silva, the Cherry Creek student body president, said. "I think that Creek has this reputation of really not thinking about the consequences of their actions, and I'm just really trying to help them get there. Nobody wants to hear those things at, specifically, a high school basketball game — where it's supposed to be fun."
Leave a Comment
About the Writer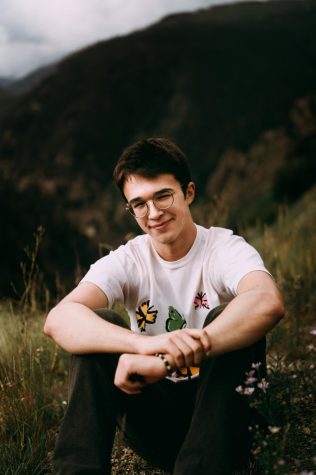 Jeremy Garza, Editor in Chief
Jeremy Garza is a senior, and not a Challenge Middle School graduate, a fact which he laments. However, his remarkable memory, obsession with the Times...