EHS Boys Basketball Claim League Title, Beat Mullen 61-45
Mostapha Elmoutaouakkil went 10-17 and scored 23 points.
The Eaglecrest Raptors ended their home schedule with a bang on Wednesday against the Mullen Mustangs, not only pulling out a huge victory, but winning the 2022 Centennial League title.
The game started slow with little scoring in the first few minutes, but quickly turned around after the Raptors put themselves on the board and never looked back. 
After narrowly outsourcing Mullen 11-8 at the end of the first quarter, the Raptors kicked it into overdrive and scored 17 in the second. They led 28-20 at halftime.
During halftime, senior members of the cheer and dance teams were honored as a part of their senior night celebration.
The third quarter was perhaps the best of the game for the Raptors, with the offense scoring 18 points, the highest in a single quarter, and the defense allowing just 9 points from Mullen, the second-lowest in a single quarter. They led 46-29 going into the fourth.
But the Raptors were starting to falter. Despite another high-scoring quarter, the defense allowed Mullen to outscore the Raptors for the first time in the game.
But it wasn't enough for a full comeback for the Mustangs, and the Raptors took the game 61-45.
The top scorer of the night was Mostapha Elmoutaouakkil with 23 points, the top rebounder was  Jayden Washington with 4 rebounds, and Peyton Taylor recorded the most assists with 5.
With this win, the Raptors improved to an 11-1 league record–good enough to claim the title of 2022 Centennial League Champions. Their final game of the regular season will be played at Cherry Creek on Friday.
Leave a Comment
About the Writer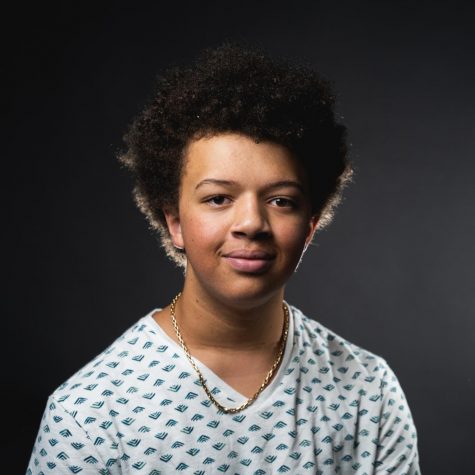 Marcus Turner, Reporter
Marcus Turner is entering his first year of being in Nest Network. As a sophomore, he is very passionate about writing and English, so much so that he...