Year in Review
2021 has come and gone, but Eaglecrest Students still have a lot to reflect upon.
When the new year starts, most people are quick to focus only on the year ahead, throwing the memories and lessons learned from the year before behind without a second glance. In reality, reflection upon the year before can be just as important as a new year's resolution. 
When reflecting upon the year before, we can come to discover multiple things that made the last year amazing — lessons we learned, things we are grateful for, and what we may have done differently if given another chance. Many were faced with the choice between online or in person school. For some, this decision was the tipping point for a good or bad year. 
"I don't think I would have gone online [during] the second semester," junior Ava Barbour said. "It really had a negative impact on my grades, and because I was so deep in my own mental illness I didn't have the motivation to do anything." While every student has their own opinion on the at-home learning experience, Barbour's was not exactly positive. 
"I was really isolated a lot. I actually liked being at home, but I found motivation for school really hard," Barbour explained. "And, it was hard to get support from school because everyone was so busy with being online."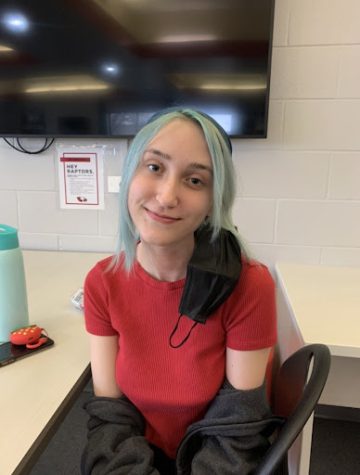 While being online was a negative part of the year, Barbour did have some positives occur that helped them get through the year. 
"A positive moment would be the relationship I have with my mom and my best friend," Barbour said. "I feel like we definitely have a strong relationship. You know how you can get worried that you're only friends because you see [someone] in person? Even while being online, our friendship stayed strong." It seems 2021 was a good year, socially, for Barbour.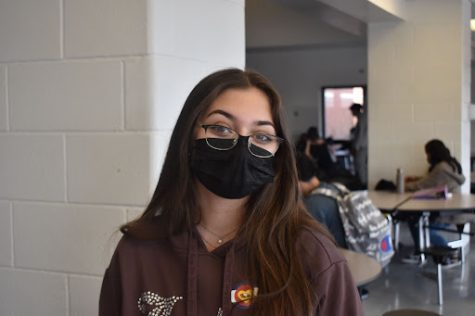 "There was a lot of friends that I lost and friends that I gained," they explained, "There were a lot of things that I realized about people that were good and bad, but it overall had a good mental impact. I knew that if those people were not who they said they were, then that's not who I wanted in my life."
For several, 2021 was a year of brand new experiences. "I went to Florida, I got my first job, got my permit, and I hung out with my friends a lot," junior Sukaina Juwale said.  Juwale started working at Starbucks this past year. "I do like it there. It's really cool and I really like making drinks." However, getting a job also comes with learning lessons. 
"I learned that customers suck sometimes." Juwale joked.  "I think when a customer is angry, you can take it to heart, but you have to realize that mistakes can happen. You have to learn to be easier on yourself."  Being kinder to herself and improving habits is something Juwale plans on continuing into the new year.  
"I would make more time for school, instead of getting too wrapped up with whatever I'm doing with my friends," she explained. "I would spend more time on my work and focusing on my grades."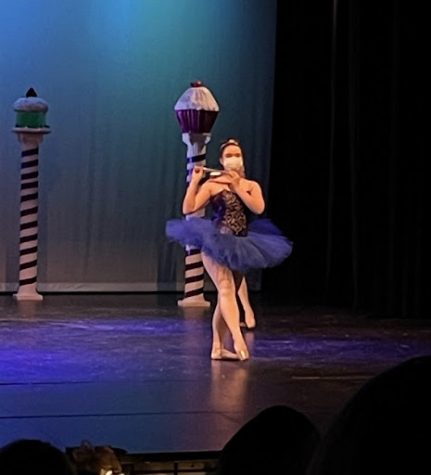 Learning and growing from past mistakes is a benefit of reflecting on the past year. It not only helps improve yourself, it can also help you set goals for the future you. 
"I wish in 2021 [that] I would've gone more out of my comfort zone," Kate Wilson, a junior, said. "That is what I am trying to do now." Wilson turned to the book They Both Die at the End for this new found confidence. "There's this quote that goes: 'having the kind of fun that seems daring and embarrassing in front of strangers requires a special bravery,'" Wilson said. "I want to live unabashedly and not care about others' opinions."
Besides from school, Wilson had other changes occur throughout the year. "I've been doing ballet for about 15 years." Wilson explained. "I had to do the Nutcracker this year — with a mask — for my studio, which is like nothing I've done before. Since it was a small cast, I also got to play a bunch of really cool parts." 
2021 was an unpredictable year for everyone. Wilson first-handedly experienced some of these changes that she didn't expect. 
"Towards the beginning of 2021, the end of my sophomore year, I had become really close friends with this girl who online," Wilson recalled. "It kind of just hit me around February that I've made this deep personal connection with this person. I think outside of this [year] I wouldn't have." Change is inevitable and also challenging. Putting the past year behind us, we can remember what we went through and remember how we were able to grow from it, showing us how strong we truly are. 
 "I learned to always be adaptable," Wilson said "always be ready for change because we had a lot (a lot!) of change." 
Leave a Comment
About the Writer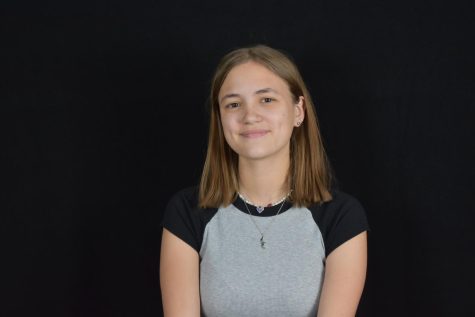 Emmi van Zoest, Reporter
Emmi van Zoest is a senior entering her second year in Nest Network, as the Queen of album reviews and the main Swifite in the class. If you're ever wondering...