A Fiery Start to the Year
A devastating fire burns throughout Colorado, destroying thousands of homes and lives of the people of Boulder County.
After a surprisingly warm winter break, Colorado started the new year with a 6200-acre fire blazing throughout Boulder County. The fire lasted two days, destroying 1084 houses over its course. With $513,212,589 in actual-value damage, this disaster surpassed Colorado's 2013 Black Forest Fire as the state's most destructive. While the cause of the fire is still unknown as of January 12th, it is believed that a fallen power line with a mix of high winds and low humidity may have caused the disaster. "Those fires now, in this season in Colorado, are caused by humans," Eaglecrest science teacher Michael Hoops stated. "Without lightning strikes, then you're looking at things like power lines falling in that particular place, with all the grasslands in Boulder."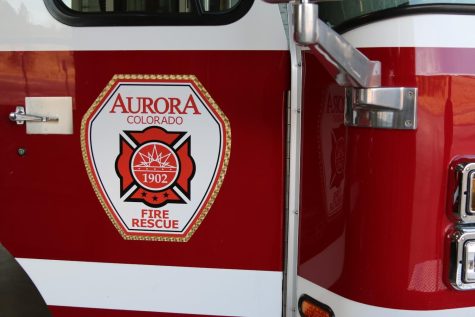 The fire started at about 10:30 am on December 30th, 2021, around State Highway 93, investigators suspect. It continued through the new year, with a heavy snowfall ending its reign on January 1st, 2022, at 10 am. It burned near Superior and Lafayette, injuring at least 6 people with thousands having to evacuate their homes. While the fire was contained as quickly as possible, evacuation was necessary in order to keep people safe. 
Firefighter Ryan Mullen at Station 13 expresses that with the Boulder fire, the winds were extremely high, and fighting the fire directly would be pointless. For this fire, they worked ahead of it in order to contain it, using trench diggers to make a gap between the fires and any dead grass in its path. "We're obviously not gonna be right at the fire, we're gonna be two miles down the road before it gets into a neighborhood or a high-populated area, with a crew of 15 or more firefighters working," said firefighter Ryan Mullen at Station 13 Aurora.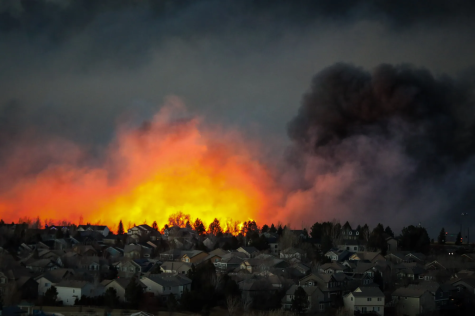 With these fires came devastating losses- two missing persons, many injured, and numerous lost — not to mention dead pets. 
Missing persons are announced during large fires like this when the body of a person cannot be found. They are not missing because they ran away, rather, they are missing because they are simply not found in the debris of the fires. They may be found in subsequent searches of debris or simply in another area, but until they are found, they are officially missing.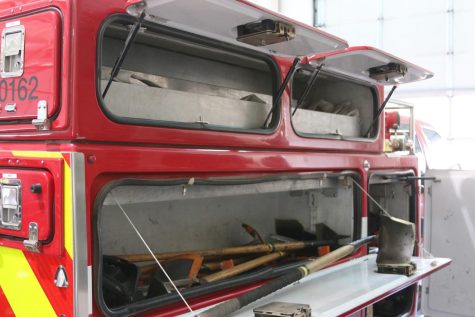 Electricity and gas were turned off for the county, in order for Xcel Energy to repair any damages that may have been caused by the fire. People affected received space heaters in order to survive without electricity. Along with space heaters, those affected also received gift cards for replacement food and transportation costs, food assistance, mental health services, and consultation on property loss. Though resources were provided, it was still a difficult adjustment for displaced residents. The people of the county had to boil water to purify it, as the water in the taps could be contaminated with sediment and stagnant water. Not only did they have to boil water for drinking, but also for brushing their teeth, washing dishes, and cleaning. 
Schools, roads, and mail services were closed down as a result of the fire as well. Denver International Airport was ordered a ground delay as well, delaying the flights of many, even those not affected by the fires directly. 
Excessive pollution in the atmosphere is one factor that made the fire of Boulder so detrimental. The pollution causes it to rain less, thus drying the land too much. Combined with regular high winds of fire seasons, the fires are more likely to spread quicker. In addition, the building of houses is outdated and unsafe in the realm of fire safety. "Those houses were built with wood siding, and shingles that are just ready to go. As we build, we're going to have to adapt to that environment and we're gonna have to build better," Hoops stated. Mullen concurs, detailing that oriented strand board in current houses- OSB for short- is flammable and full of glue that can chemically hurt a person's lungs if inhaled, which is extremely unsafe.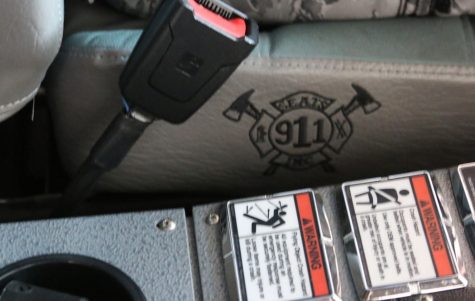 On Wednesday, January 12th, members of the student council went around to advisory classes and asked for donations to the Boulder County Wildfire Fund. Eaglecrest raised a total of about $4,000 for this foundation. If you wish to donate and increase this number, use the link provided above. If you are out of any extra money to provide but still wish to help, visit https://www.boulderoem.com/marshall-fire-donations-and-resource-center/ for a list of items that could be donated to the members of Boulder such as hygiene items, food, or clothing.
Leave a Comment
About the Writer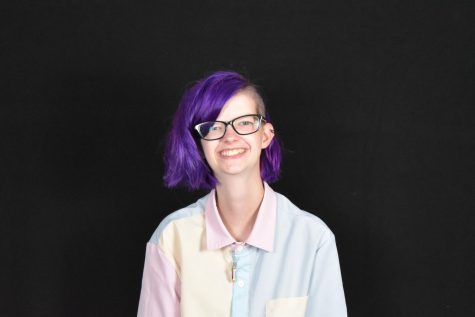 Ren Hotzfeld, Magazine Manager
Ren is a senior this year at Eaglecrest. It is their second year as a part of Nest Network, but their first as Magazine Manager. Ren loves writing about...