Don't be Fooled: The Pandemic is Still Ongoing
Despite most schools and workplaces returning to business as usual, Covid continues ravaging our country.
COVID-19 has changed a lot since it was first discovered almost two years ago, and our perception of the virus and the pandemic has changed with it. 
When the United States took its first hits from the pandemic in March 2020, many across the country gained a great fear of the virus and its future. Schools and businesses shifted to digital operations. Millions lost their jobs. Everyone — well, mostly everyone — started wearing masks everywhere they went.
Now we're in the final weeks of 2021. The one-year anniversary of the Covid vaccine is coming soon. Schools and businesses have opened their doors, people are going out into the world maskless. Depending on where you look, you wouldn't even be able to tell we're in a pandemic at all.
But, we still are.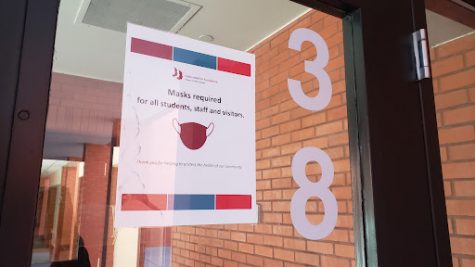 Despite the people of today's more relaxed attitude towards the virus, it continues to ravage our country. According to The New York Times, there were more American cases in October 2021 than in July 2020. Colorado's cases are outpacing numbers from this time last year, right before the holidays brought an all-time high for new Covid cases.
And yet, restaurants are lifting mask requirements. Bands are going on tour. Travel restrictions are starting to disappear. Every major sports league has started to allow fans into stadiums. Despite the risk of Covid being as strong as ever, many are returning to normal.
The only real difference between Covid last year and Covid today is the vaccine. 
"The vaccine makes [Covid] less dangerous," Eaglecrest sophomore Kyelind Sims said, "and it should help [stop] the pandemic."
Yes, while a safe and highly effective vaccine has certainly slowed down Covid, the unvaccinated population is holding us back. 
The proof is in the numbers: in the United Arab Emirates, where 97% of the population is at least partially vaccinated, cases are the lowest they've been since the beginning of March 2020, John Hopkins University reported. Here in Colorado, unvaccinated Covid patients outnumber their vaccinated counterparts 3 to 1, Colorado Public Radio claimed, and deaths among the unvaccinated are nearly six times higher.
Furthermore, when a 'breakthrough case' occurs and a vaccinated person catches the virus, it's almost always spread to them by an unvaccinated person, with vaccinated people being significantly less likely to spread the virus, according to the CDC. The evidence has been pretty consistent across the globe: unvaccinated people are keeping us in this pandemic.
The CDC argues that the best way to exit this pandemic is vaccination in addition to general safety measures.
"The next few weeks and months will be critical, and we need everyone to continue to wear masks properly, practice social distancing and handwashing, and get vaccinated." CDC director Dr. Rochelle Walensky said in an April address to Congress. "I recognize that everyone is fatigued after a very long year, [but] it is as critical as ever to continue these lifesaving efforts."
One thing about Covid has remained consistent since March 2020: the only way out of this pandemic is simply by protecting yourself and following basic safety procedures. Whether that's social distancing, wearing masks, or getting vaccinated, every little thing is one step closer to the light at the end of the tunnel.
Leave a Comment
About the Writer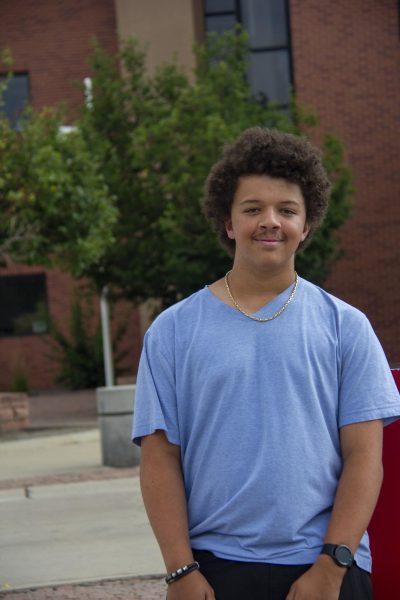 Marcus Turner, Copy Editor
Marcus Turner is a Senior at Eaglecrest High School he has been on the Nest Network team for 3 years. While being on the Nest Network he enjoys writing...