Tensions Rise As School Fights Increase Across The Country
A recent uptick in fights has been prevalent nationwide as students return to regular school for the first time.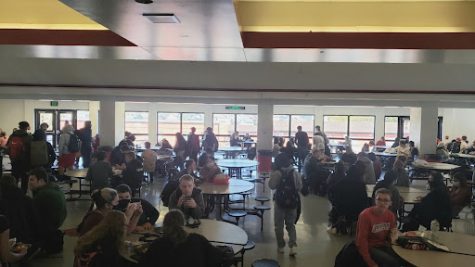 As the world returns to a semi-normal state, there are some things that we still struggle with. For students attending their first 'regular' school year since 2019-20, there have clearly been some struggles adjusting back — the biggest of which has been with discipline.
High schoolers, some of which have not been in a normal school setting since the middle of 7th grade, are simply forgetting how to act. Everything from the 'devious licks' trend to disrespecting teachers to, most recently, school fights.
"Our personalities and actions are a little bit crazy right now," Freshman Miles Mabrey said. "And we're making bad decisions because we're finally back in school."
There's been a plethora of brawls between high schoolers, and it's not just here at Eaglecrest. Schools coast-to-coast have been struggling with the recent spike of fighting. A Massachusetts high school declared the trend a 'crisis,' according to WCVB. A Detroit high school has rapidly started hiring new security, says Fox 2 Detroit. The Fort Collins Police Department started investigating a teenage fight club, Fox 31 Denver reported—the first time assistant chief John Feyen reported a fight club in his 20 years with the FCPD.
And of course, fights between Eaglecrest students have been a new normal so far in the school year. According to EHS deans, it's not hard to see what sparked the uptick. "It's hard coming back from 18 months out of a building," Ms. Paula Martin, an Eaglecrest dean said. "And now expecting to sit in a classroom for eight hours and follow the rules."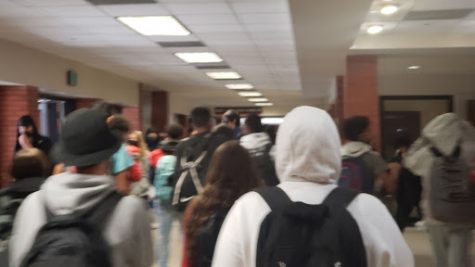 Nearly two years after its discovery, Covid is continuing to shape many people's lives. "I think [the pandemic] has affected a lot of students in a few different ways," Mr. Jeremy Zeman, an Eaglecrest dean, said. "I'm sure there are other things going on as well, but that's probably what I attribute a large percentage of the increase to."
Even as we enter the late stages of the pandemic, we're starting to see that its impact will last for years, maybe even decades into the future, and this uptick in fights is just the latest example. A year of behavioral development has been lost for students everywhere, and it's becoming increasingly clear how important that development is to them and the environment.
It's difficult to gauge what the future will look like: of the pandemic, of schooling, and what will ultimately come of this trend. Will hundreds be suspended or even expelled as a result of the fighting? Will the system be overwhelmed by the increase? Will this, too, simply be the new normal?
"I don't really think there's anything you can do to stop [fights]. I feel like it's going to happen anyway," Freshman Amiyah Dorrel said.
But for now, Eaglecrest remains hopeful. 
"I'm hopeful as we move forward this school year," Mr. Zeman said. "[I hope] that students can learn using all of the resources we have and the people in the building that can support them will be able to reduce the frequency that we have seen so far."
Leave a Comment
About the Writer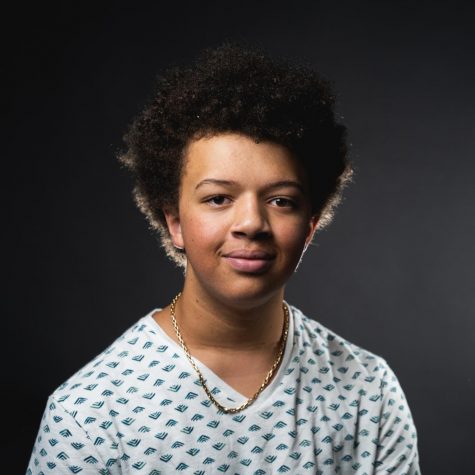 Marcus Turner, Reporter
Marcus Turner is entering his first year of being in Nest Network. As a sophomore, he is very passionate about writing and English, so much so that he...