Best of The Nest: 2021
Halfway through Homecoming week, Eaglecrest's choir program sponsored Best of the Nest. Raptors and the community were invited to the theater to attend a karaoke competition like no other.
Upon entering, the guests were greeted by hosts Amy Hendricks and Jonathan Jaramillo. They informed the audience there would be three rounds of the competition while eighteen students would compete for victory. 
In the first round, all competitors sang one minute of a song previously selected. "I sat in my room and I sang like twelve songs," Chelsea Asibbey said. "I sent it to my friend, and they helped me." She eventually settled on "Never Enough" from the Greatest Showman. 
All participants did an excellent job keeping their audience engaged. From a costume change to flashlight usage, there was not a dull moment. 
Once the first round was complete, the judges took the time to discuss with one another who would be moving on in the competition. To pass the time, 2019 winner, Tori Peterson came back to the stage. She entertained the crowd by singing "Let's Hear It for the Boy" by Deniece Williams. Peterson definitely filled the crowd with energy – just in time for the judges to decide who would be moving on. 
Eight students successfully passed onto the next round. This time, participants were given a song chosen at random. Some of these songs included: "Don't You Worry 'Bout a Thing" by Stevie Wonder; "Happier than Ever" by Billie Eilish; and "Fly me to the Moon" by Frank Sinatra. 
As these eight students participated, nervous feelings were spreading. "I was super nervous backstage." Asibbey says, " I literally had to just say a few prayers and then just go on stage."
Once the second round finished, the judges had to conference with each other once again. During this time, the hosts kept everyone entertained by singing "Shout." Actively encouraging audience participation, Hendricks and Jarimillo ran through different sections and made sure the hype did not disperse before final two were announced. 
As the night drew to an end, the final two were announced as Tyler Hinton and William Hnatik. Cheers erupted through the theater as people were proud of the friends who had lasted to the end. The final round had the last two competitors sing a previously chosen song. 
Hinton kicked off the round and wowed the crowd with his version of "I wanna dance with somebody" by Whitney Houston. His final performance of the night was filled with audience involvement. Consistent clapping and cheering continued throughout the act
Hnatik continues his streak of remarkable vocals with a performance of "Take me to Church" by Hozier. Audience members were stunned with Hnatiks impressive notes and stage presence. 
The audience was delighted to find out they got to decide the winner. Attendees pulled out their phones to scan the QR code and select their favorite from the two choices. 
Once everyone was finished, the winner was revealed to be William Hnatik. "I just wanted to do it and have fun with it, and just sing with my friends again. " Hnatik says. 
This is not the first time Hnatik has competed in Best of the Nest. "I auditioned for the first time freshman year – didn't make it past the first round. I did the same thing my sophomore year." He reminisces. "I wasn't even really going to win, I just wanted to do it again and try to get to the second round. " 
It was certainly a successful night for Hnatik and all competitors alike. Audience members, too, will remember how fun and inviting 2021, Best of the Nest was. 
Leave a Comment
About the Contributors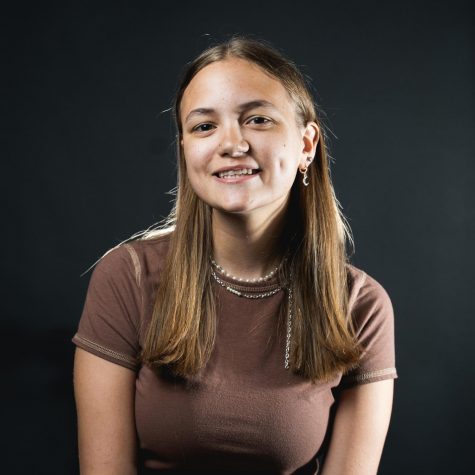 Emmi van Zoest, Reporter
Emmi is a junior, and this is her first year being a part of Nest Network. She loves writing (especially features and entertainment) and photography--...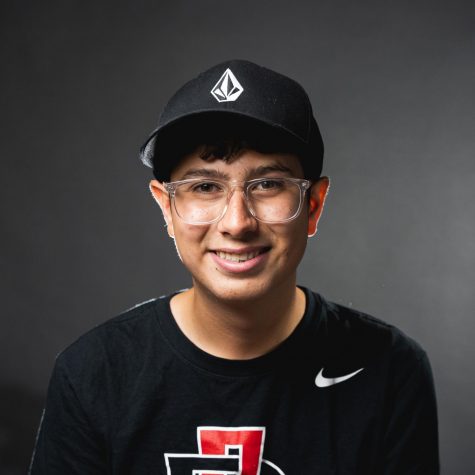 Carter Tullio, Reporter
Carter Tullio is currently in his second year in Nest Network. Carter focuses on in-depth coverage of Eaglecrest Athletics and continues to strive for...