EHS Softball Crushes Mullen 14-2
The senior night win was aided by a third inning grand slam from Maddie Demoss.
On Wednesday afternoon, the Eaglecrest Raptors varsity softball team hosted the Mullen Mustangs for Senior Day. Going into the game, the Raptors were the clear favorite to win, boasting a 12-8 record and going 6-2 in the last 8 games. The Mustangs, meanwhile, were looking to break their 10 game losing streak, which included a loss against the Raptors in September.
Before the game, Eaglecrest honored Breast Cancer Awareness Month, as well as the four seniors on the team's roster, with some players wearing pink in honor of the month.
Mullen got onto the board early, scoring a run in the 1st inning. Eaglecrest immediately struck back, scoring three runs to close the inning. The Raptors defense left Mullen scoreless in the 2nd inning, while the Raptors added two to their lead. But the Raptors truly showed their dominance in the 3rd inning. Mullen scored once again to open, but the
Raptors struck back once again, and they struck back hard. Eaglecrest opened their scoring with a double run early on. But their biggest score of the game came afterwards, when infielder Maddie Demoss hit beyond the fences with the bases loaded to earn her team a grand slam. But even that wasn't enough. The Raptors scored three more runs before retiring the inning, for a total of 9 runs in the 3rd alone.
After they didn't put up any more runs in the fourth, the Mustangs were put out of their misery and the game came to a close. Final Score: Mullen 2, Eaglecrest 14. Eaglecrest will play their final two games on the road against Grandview (Friday) and Mountain Range (Saturday).
Leave a Comment
About the Writer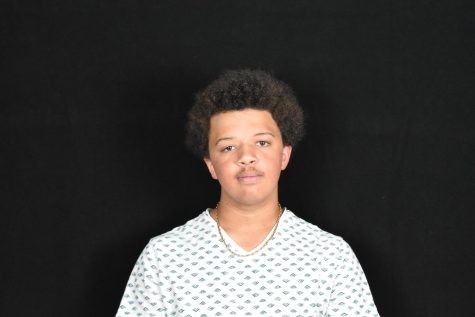 Marcus Turner, Reporter
Meet Marcus Turner, a junior at Eaglecrest High School in his second year on staff at Nest Network. Marcus is a brilliant young mind who enjoys eating...