Back to Masks… For Now
What's the situation with masks this year and what's going to happen?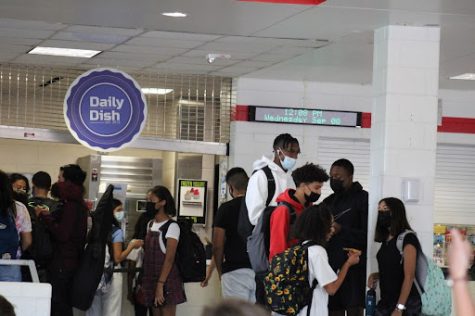 With the start of a new school year, a new fashion trend is taking hold in high schools all across the state. It's the new fashion of not wearing masks!
This is certainly not the greatest new trend in decades, but it is a welcome change compared to the state of classrooms last year. In the previous year, we were faced with the challenge of COVID on a level that caused chaos from August till May. Whether it might have been the ever-changing schedule, or no one talking on a Zoom call. Now, everybody has returned, and all the events like in previous years have made a triumphant comeback, all with no need for masks.
But, there is a huge population that are still recommending masks, regardless of vaccination status. Places such as Los Angeles and Detroit are currently under mask mandates. In  Colorado, masks are heavily recommended, but not mandated, with few exceptions, like Boulder County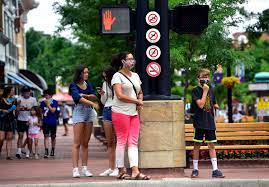 Schools also paint a different story across the state and country. In Denver Public Schools, all students and staff are required to wear masks inside any district building. The same goes for Westminster Public Schools, Jeffco Public Schools, and Adams County School District 14.  Many other districts are only requiring masks for students in Preschool through 6th Grade. Cherry Creek, Littleton Public Schools, Aurora Public Schools,  Adams 12, and the Douglas County School District are under these policies. The majority of these districts fall within the boundaries of the Tri-County Health Department, which covers 1.5 million people in its jurisdiction, and has issued recommendations for students in Adams, Arapahoe, and Douglas counties. Both the Cherry Creek School District and Aurora Public Schools extended these mandates up to the 8th Grade. No high schoolers in these districts are required to wear masks.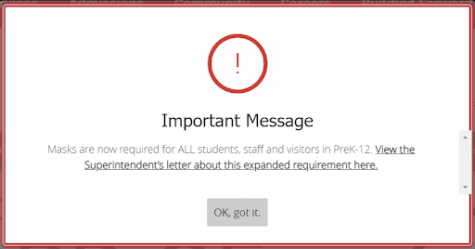 This raises some questions:
What does that entail specifically? Does this include unvaccinated individuals? How are the current COVID case numbers? Will this policy change?
At least that was until the Tri County Health Department changed their guidelines, starting September 1st. On August 30th, the department issued an order lasting from September 1st until December 31st that requires all students above the age of 2 to wear a mask at school, "unless amended, extended, or rescinded," according to the Tri County Health Department.
"I just feel like [the mandates] are pretty useless just because the fact that cases haven't really gone down just because we're wearing masks," according to Loren Thompson, a sophomore at Eaglecrest. With COVID being around for over a year and a half now, people are speculating on when this pandemic will finally end.
"According to statistics, pandemics usually last between 3 to 5 years, so I doubt that it will be ending anytime soon," Thompson said.
These changes in regulations were due to rising outbreaks in schools within the region, with a total of 44 outbreaks at schools in Adams, Arapahoe, and Douglas counties. Here in Arapahoe County, there were 506 new cases recorded for the general public on September 2nd.  This increase also correlates with rising cases across the country. In the United States, there has been a total of 175,487 new cases also on September 2nd according to the New York Times. This is a sharp increase from earlier in June, where cases increased by an average of 10,000-20,000 cases per day.
"Within like the 1st month of school, I [got] sick," according to Cody Stokes, a senior at Eaglecrest. Many students at Eaglecrest have talked about being sick over the first month of school as everyone came back, whether it was COVID or not, we may never know.
Even outside of schools, restrictions are beginning to become more apparent. The Boulder Daily Camera reports that Boulder County Public Health reinstated an indoor mask mandate on September 3rd in response to rising cases in the county.  With the rising cases across Arapahoe County and here at Eaglecrest, masks are back for now to save or ruin your day, depending on your perspective. As of now (and hopefully into the future), we still have school and events in-person.  But, yet again, the future of COVID-19 and all its byproducts is: uncertain.
Leave a Comment
About the Writer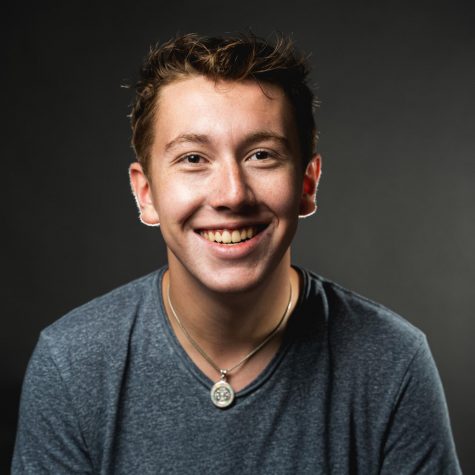 Edmond Kunath, Advertising Manager
Edmond Kunath is returning to Nest Network for his third year, having previously worked with the Eagle Quill. Edmond is the Advertising Manager, and with...