#ICANHELP: Better Social Media for Students
A new nonprofit aims to help students improve their social media experience.
Social media is not going away. Despite desperate attempts to delete these platforms from parents and educators, this fad has become a part of the average student's lifestyle. While there are some beautiful aspects of social media, such as connecting with family and friends and sharing accomplishments, there are negative consequences just below the surface.
At the 2019 DC LEAD conference, I was introduced to the nonprofit organization called #ICANHELP. "#ICANHELP is an organization that gives students a voice in helping to create digital wellness." explains digital media intern Heidi Barker. "Students will also meet other people with similar beliefs to form connections with." Hearing about this mission really inspired me – so I decided to get involved. 
With #ICANHELP, there are several different positions needed to make the organization run smoothly. Interns, with the biggest time commitment, are the student leaders of their committee. They work on projects, make sure everything is straightened out and approve all content from their team before being published. Specialists also work on projects assigned to them through their interns or from other committees.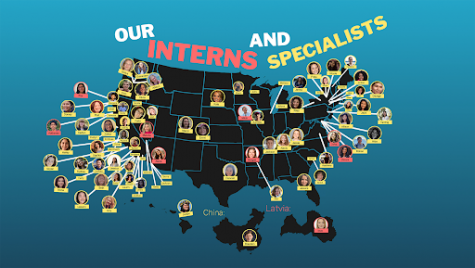 "Students can check us out at icanhelp.net. They can volunteer for a project or event or they can apply for a longer commitment of one year as a specialist or intern." Barker informs.
These are also divided into different committees so you can continue working on your skills while continuing to be involved. Video production, marketing and advocacy and inclusion are among these committee groups. 
During their involvement time, students work both in groups and individually to create content for their specific committee. They are also overseen by a mentor specializing in their particular field. Since this is a digitally based organization, the majority of the work is done virtually, which makes it convenient for students all over the world to contribute their talents. #ICANHELP is truly the organization to watch out for.
Since March of 2020 screen time has skyrocketed. From zoom calls for classes and spending all this extra free time on our phones, this increase in screen time may not be ideal for our teenage mental health. Yet, it has helped users realize the importance of spreading positivity on their own accounts.
 "I feel like everyone could use a pick me up every once in a while," says junior Aspen Cavanaugh. "And you never know what someone's going through."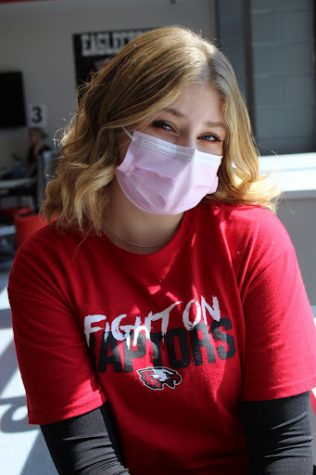 "My experience has been mainly positive but I know that a lot of other people have had struggles in social media," said Aspen, who has been on social media for about five years. Now, Aspen spends a lot of her time spreading positivity to the 1,000+ users who follow her.  "I'm just trying to spread positivity and make people smile when I have the chance to."Students who have had social media for years have noticed a change in the overall environment. 
"I've seen it go from reposting things that say "like this or a ghost will haunt you tonight" to a place where everything needs to be perfect and people just want to get likes and comments and followers," says Manzi Venter, junior who also believes in spreading social media positivity.  
"I wish I saw more people speaking out about it. I get that it can be nerve-wracking to say that you hate social media and want a positive change but I also think that so many people feel that way" she says. 
Overall, social media can be improved and it is slowly being worked on by organizations like #ICANHELP and students like Aspen and Manzi throughout the halls of Eaglecrest. It never hurts to think before you share and to follow people who are passionate about this message of making social media positive.
Leave a Comment
About the Writer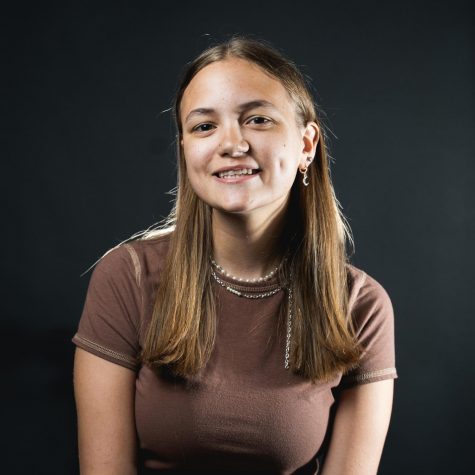 Emmi van Zoest, Reporter
Emmi is a junior, and this is her first year being a part of Nest Network. She loves writing (especially features and entertainment) and photography--...